With the season in North Norway entering September we normally see a flurry of rather large Halibut being boated so each time I receive an email from our guides with the words "Weekly Fishing Report" come up, I am half expecting to see something rather special.
We have had a couple of reports come in over the weekend, this one from Å on the Lofoten Islands and another from Vesterålen. Both destinations look like they are fishing very well and if you are considering a new fishing adventure we would highly recommend looking at these two destinations as the fishing is simply outstanding!
FISHING REPORT
On Thursday morning a bunch of excited guests stood on the dock ready to go out to sea. The talk on the bridge was that most people were heading out to fish Halibut.
Martin in the guide boat showed the way and was first in place and it did not take many minutes before Martin reported that they dropped a Halibut. Just minutes later comes a new report from Martin that Janne is playing a big fish on the Guide Boat, 15-20 minutes later they land a real dream fish of 183 cm and this only 10 minutes into the first operation of the day! The guide boat was also the first to pinch Halibut no. 2 for the day. Just minutes after the dream fish, a very nice fish was landed on 134 cm!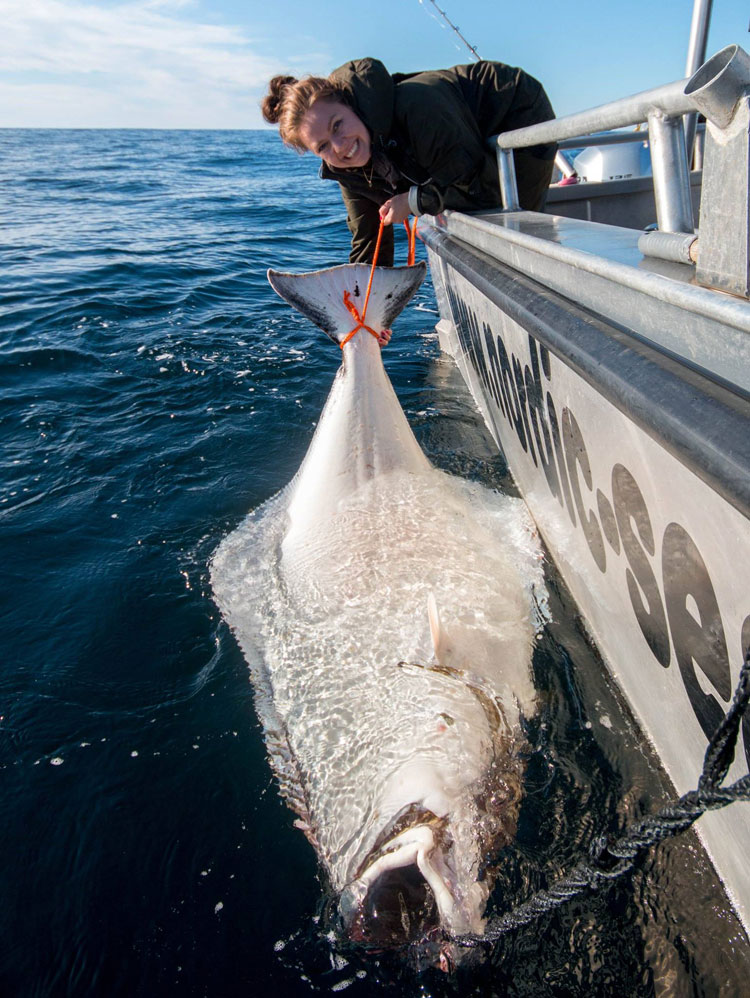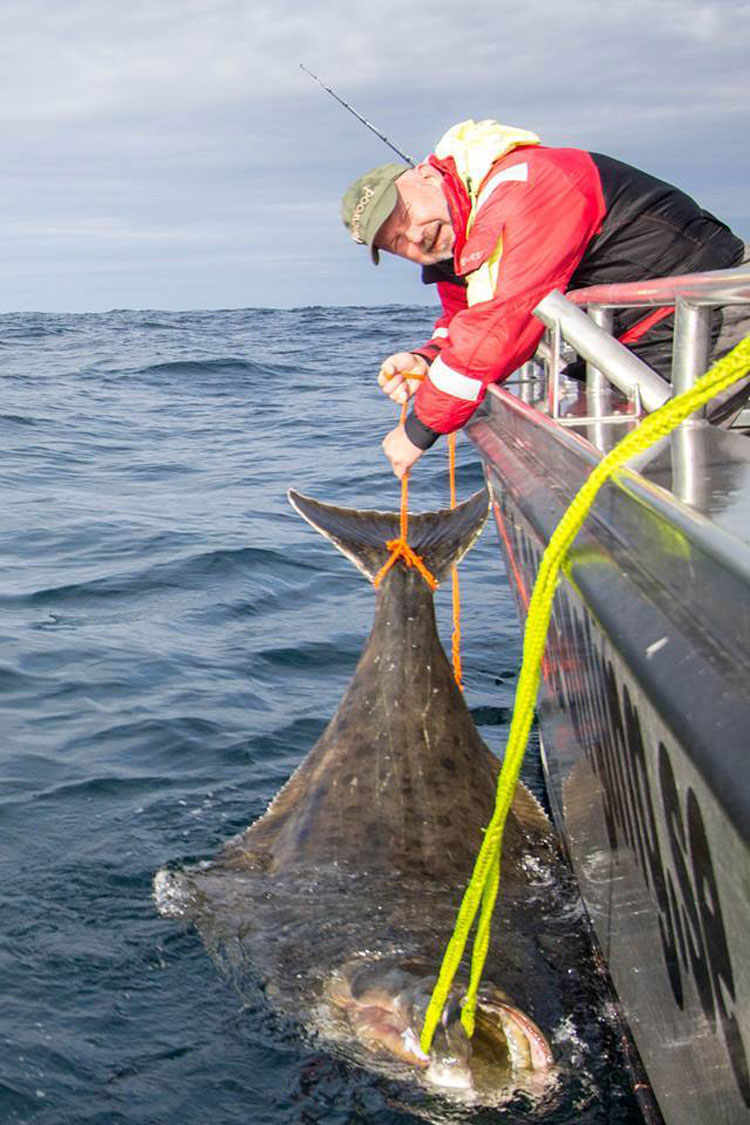 There were several other nice Halibut around the meter for the other boats.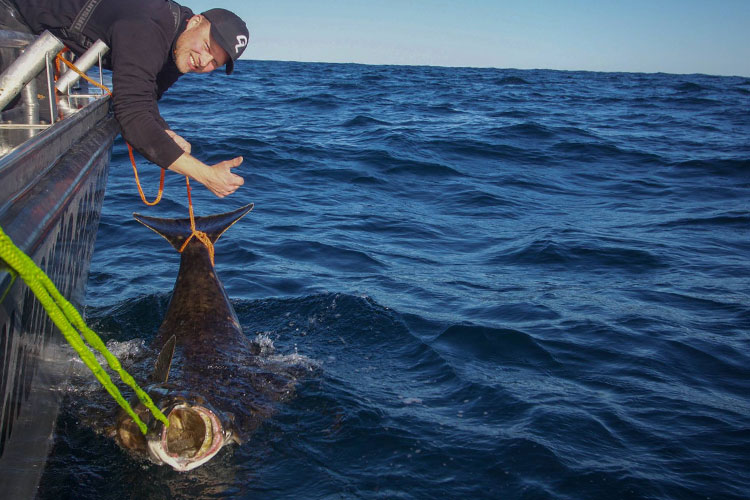 Friday we were joined by a flock of killer whales who curiously swam around between the boats and checked the situation.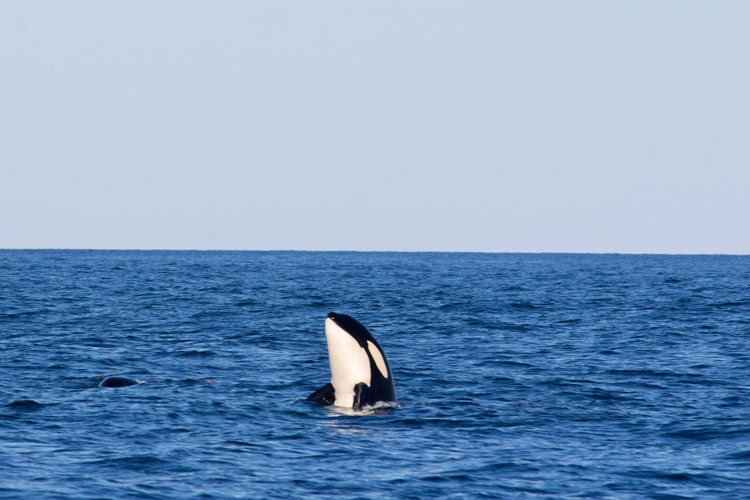 The Cod fishing has also been very good with top fish of 17KG.
Alexander in the Guide boat had today aimed at the Plaice. The Plaice fishing has been eally good today where we managed to fool about 30-35 Plaice and 15-20 Dabs with a good average weight around 7-900 grams and tops over 1 kg! A couple of fine food fishes had to come back but the vast majority of them got to swim back.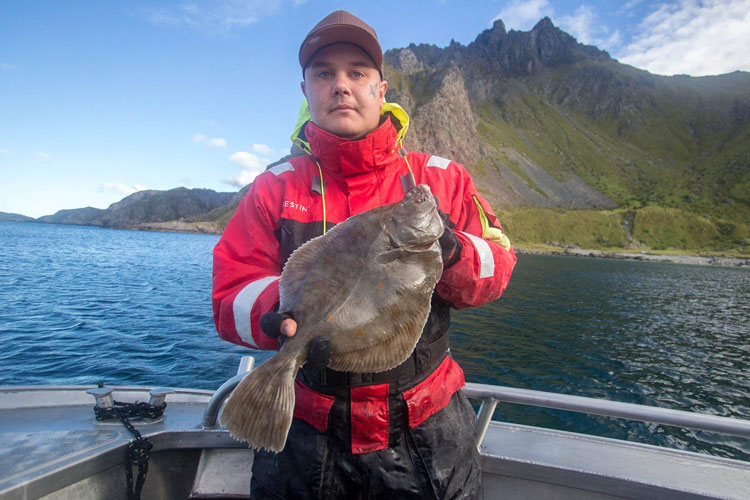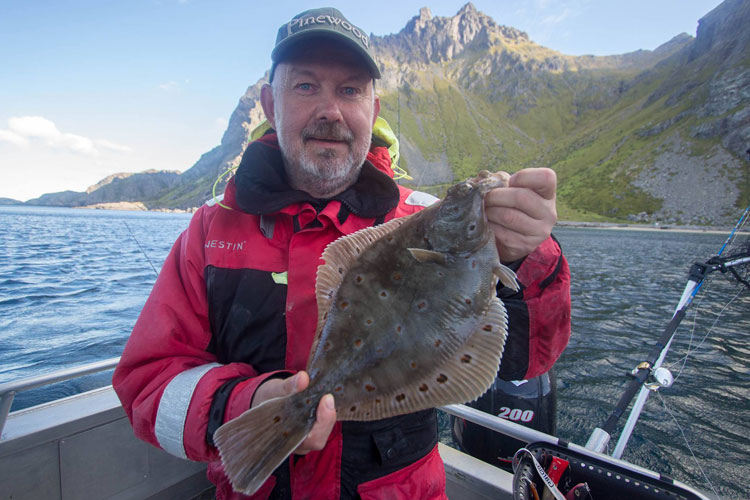 By the way, fishing today has been tough with heavy winds. Nevertheless, there have been a lot of fine cod and a Halibut in smaller calibre.
Now we sit in and wait for the wind to lay down and load the next few days on Å!
Tight Lines!
Alexander, Martin and André
Thanks guys for the report and it looks like the fishing is red-hot right now. If you would like any more info on this destination then call us on 01603 407596.
Alternatively CLICK HERE to view the full holiday details where you will find many pictures and reports to help you decide when you would like to travel
Tight lines
Paul