Today was the 5th day of the Mefjord Brygge hosted Skrei fishing trip for our Sportquest customers, with bright blue sky's and glass like sea we were soon making our way to the cod spots on what was another amazing Norwegian day. Within minutes we were on the first mark, a shallower plateau rising up from the depths, a natural feature on the seabed, this is where watercraft comes into finding the fish!!!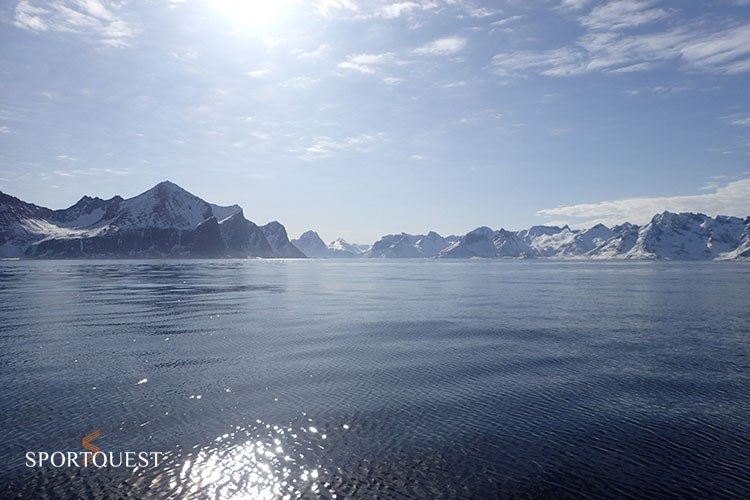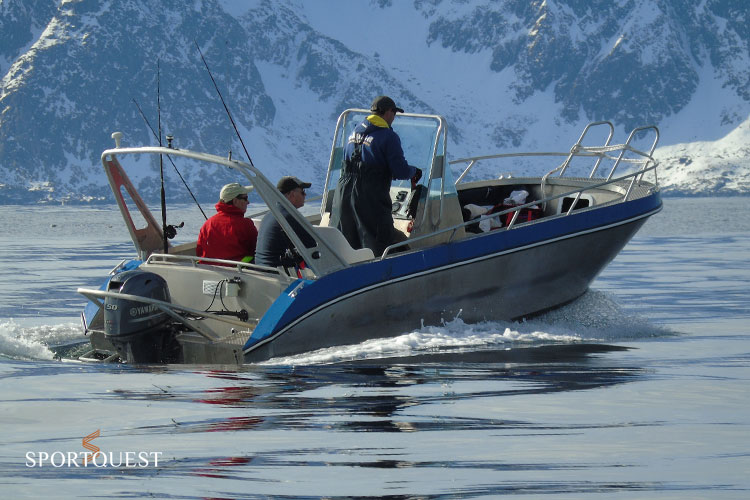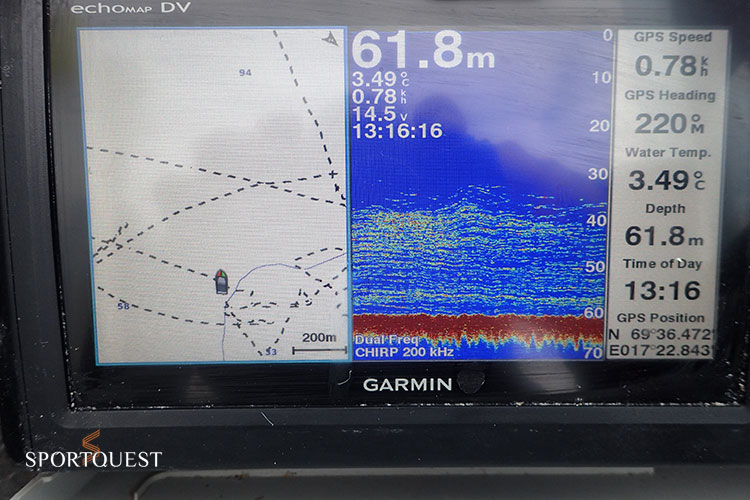 With our shads working at the required depths we were into fish straight away, nothing huge to start… only 20lbers, it still makes me laugh when I say that but trust me when I tell you that fishing in a destination like this will ruin your UK fishing forever. Going home to Whiting and Pout is going to be soul destroying compared to the Cod fishing here, what a dream trip this has been for all the anglers involved, nobody will forget this week for a long time.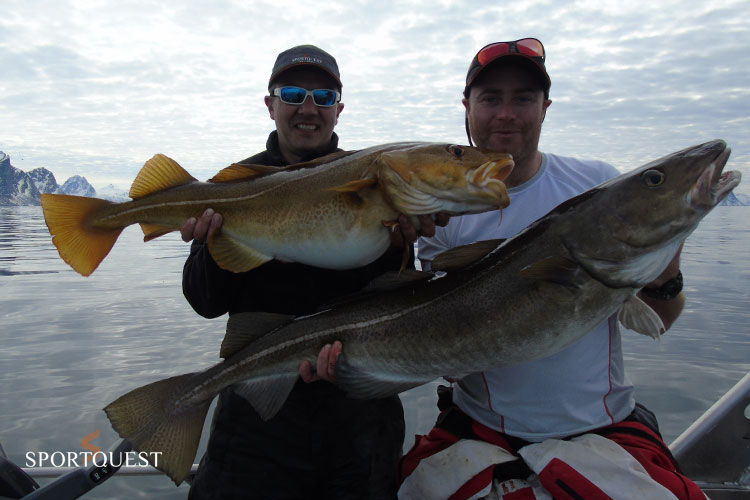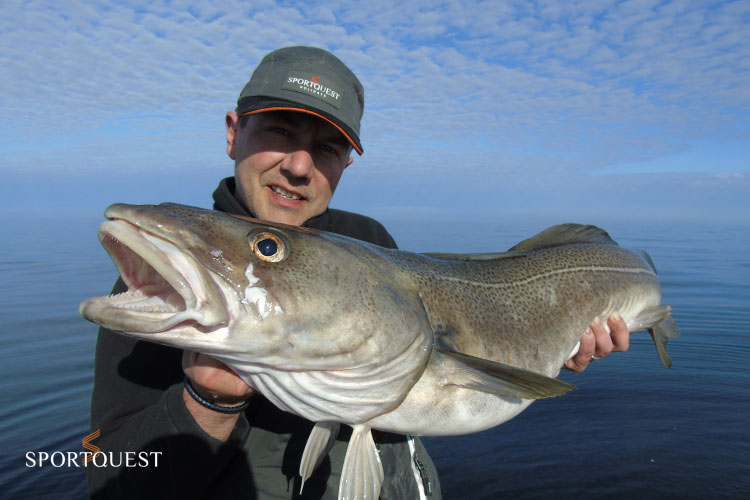 As the day progressed we were seeing a lot of 25-30lb cod, a nice average stamp of fish with a few 40's thrown in for good measure, Mark the Sportquest guide skippering the other boat broke his personal best with a stunning 43lb'er, well done Mark from everybody at Sportquest. Steve on our boat had even bought his fly rod out for the day and had great fun catching Coalfish in 40 metres of water, now that's something you don't see everyday boat fishing in Norway.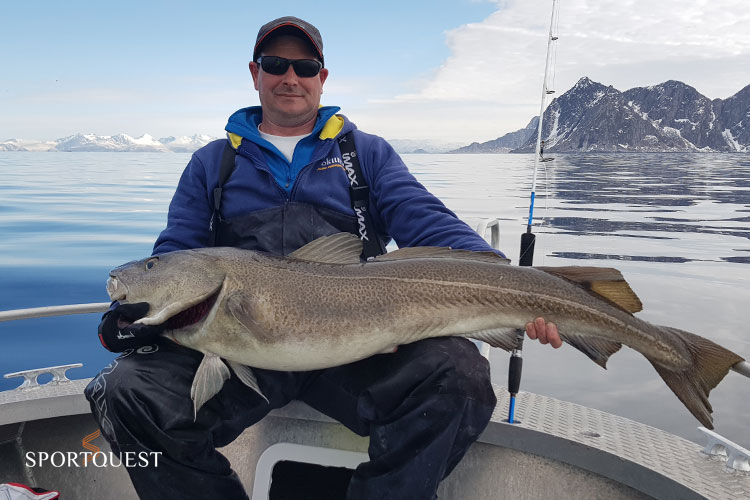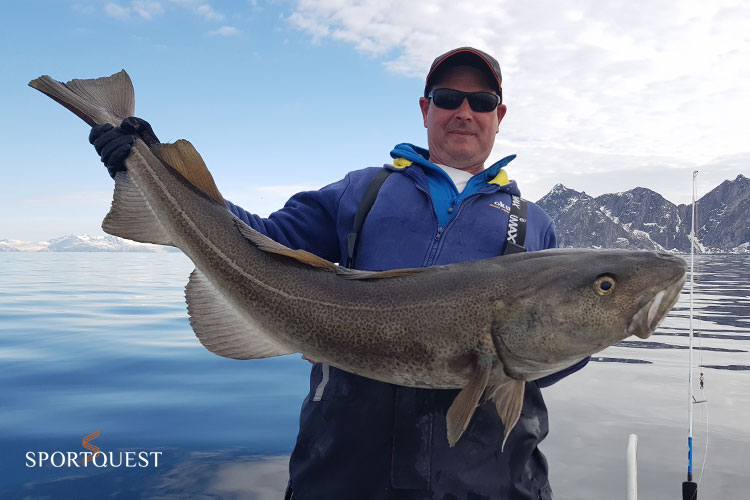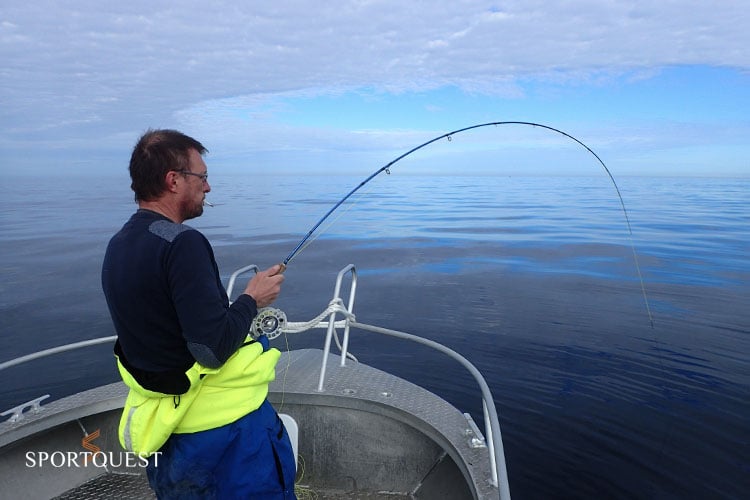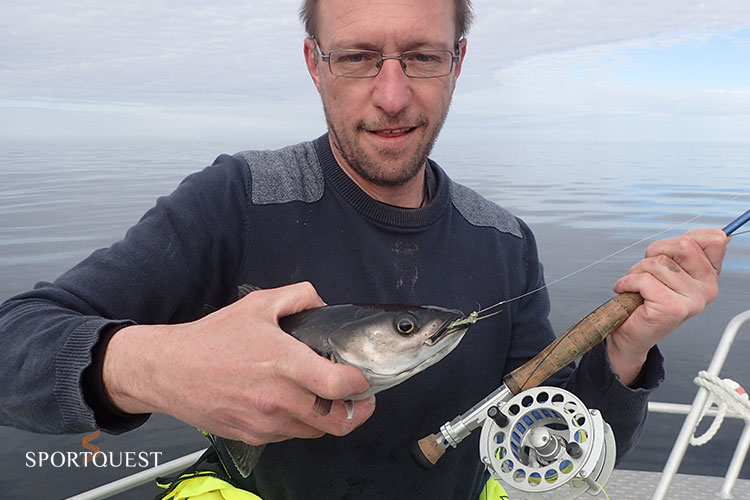 Our boat skippered by Paul was into lots of fish now, with some nice Coalfish coming aboard and even a little Lumb which was caught at mid-water in a lot of depth, then from out of nowhere Steve or the "silent assassin" as we call him pulled in a monster cod. We call him this because all week he has been sitting quietly at the front of the boat, pulling nice fish in but he never makes a sound whilst doing it, we turn around and there he is sitting there with another big cod in his lap smiling away. He did this again, out of nowhere a huge cod surfaced next to the boat and there he was, rod doubled over bringing it in not making a sound. Once in the boat we weighed her and she was a cracking 62lb, what a beast.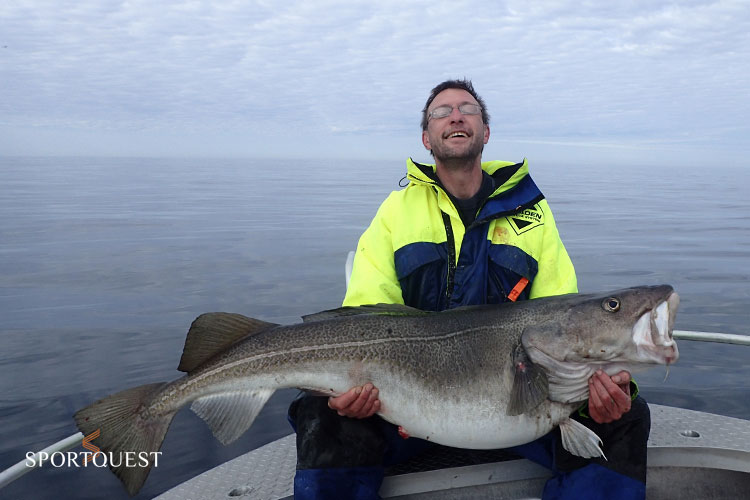 With the afternoon coming to an end we were still getting a steady stream of fish to the boat but called it a day as we are up tomorrow early to get out and get on the fish first thing. Those 80lbers are calling our names and with it being the last fishing day we still have time to get one in the boats, the forecast is looking great so we know we are in for another great day again at Mefjord Brygge.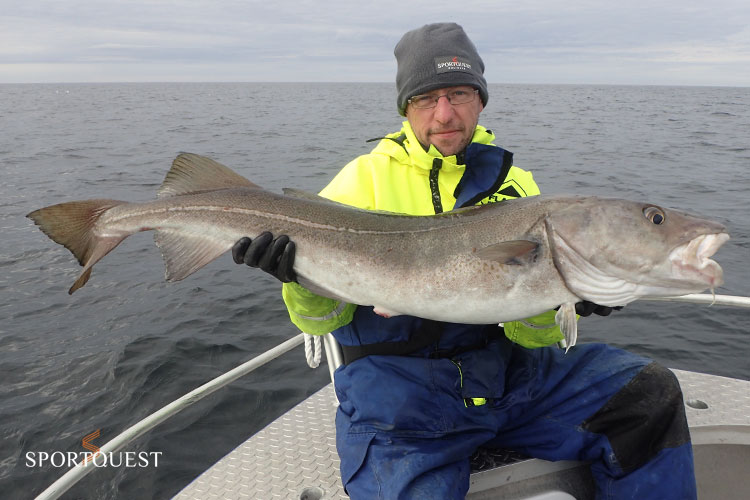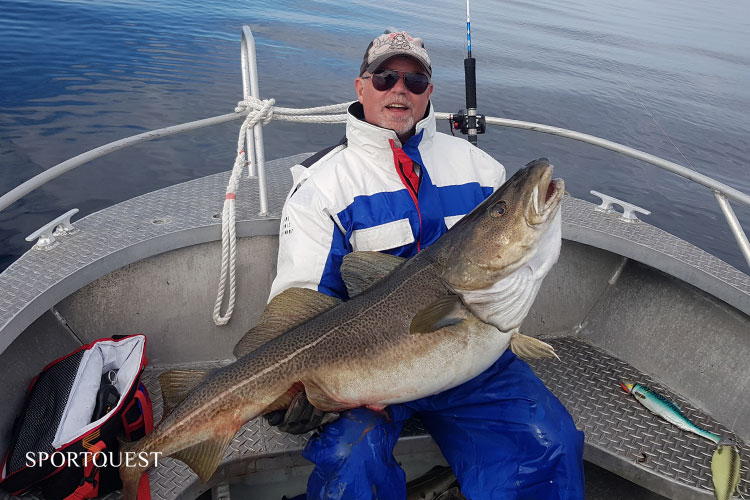 As you can see from our reports the fishing at Mefjord is something else and any sea angler really should experience it as no matter how many reports or how many people we tell then there is nothing like experiencing it for yourself. We are currently selling 2019 Skrei trips and even some weeks for 2020. So if you think you could cope with this vast amount of huge Cod then call on 01603 407596. You can also view the full destination details by clicking HERE
Tight lines Paul & Matt