When Sportquest holidays were invited up North to the Gerrys of Morecambe tackle shop open day both Matt Crowe and Paul Stevens packed their bags and readied themselves for the journey North to meet the customers coming through the doors.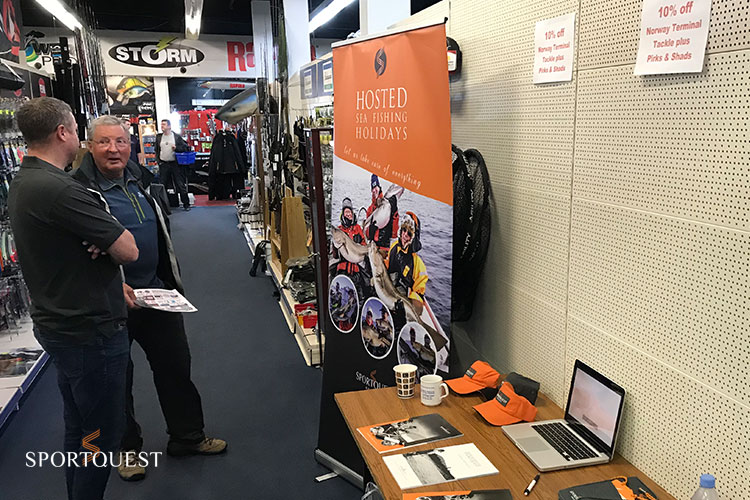 Leaving on the Friday we made our way up the motorways, doing battle with some solid and slow moving traffic, 8 hours later we arrived at our destination in Morecambe bay. After a meal out with Chris (Director of Gerrys) and some of the other reps from various tackle companies we got our rest in for the open day the next day.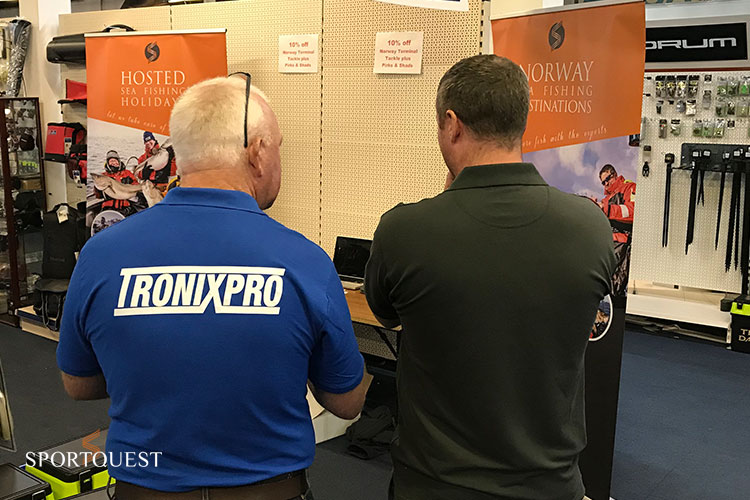 Saturday morning arrived and after an excellent cooked breakfast at the hotel we made our way to Gerrys and set up our stand next to the Norway tackle area that Gerrys have in-store. The doors opened and the customers soon came in, with Gerrys also holding an open fishing match on the local beaches the same day the numbers soon swelled and the shop was a hive of activity.
The Sportquest holidays stand had a steady stream of anglers all day who were interested in the various holidays we offer and it was great to meet everybody that came over to see us with both old and new faces popping over to speak to us and ask about what holidays we can provide you all. The customers entering the shop had a great time with many taking lots of advice on various Norway related questions and some even having a go at taming a fish on the angling simulator that Gerrys had in-store.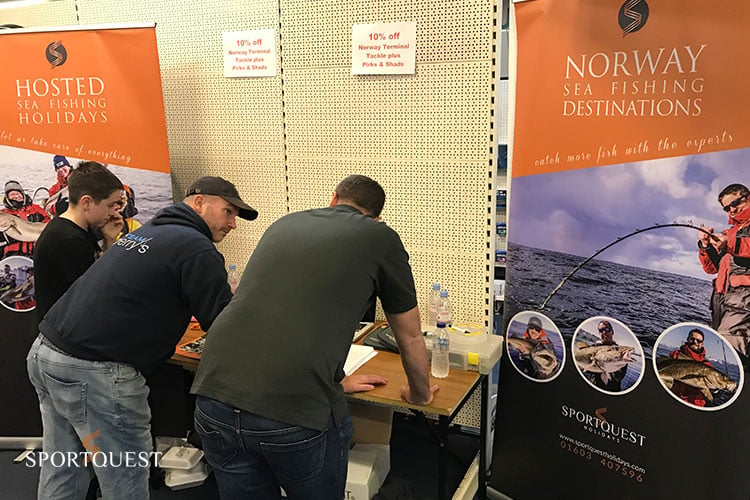 As the day drew to and end we packed up after a lovely meal in the evening again with the other tackle company representatives we got a well needed nights sleep. Sunday morning was started of perfectly again with a delicious fried breakfast and we hit the road for the long trip back to Norwich.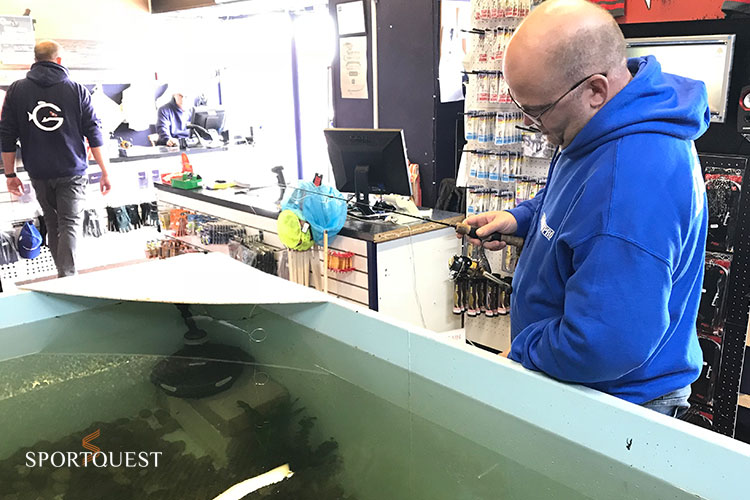 I would just like to thank all the staff at Gerrys for such a great couple of days, they made us feel very welcome and I am sure we will be back next year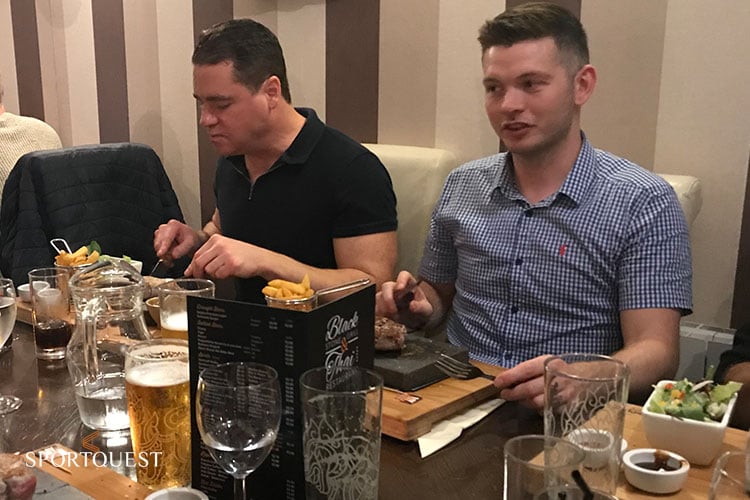 Head over to our Sea Fishing Homepage to explore our Norway fishing tours and book up the holiday of a lifetime.
Tight Lines
Matt & Paul