We would like to start this by saying a huge congratulation to Stuart on landed a dream fish of this size from our destination on the Lofoten Islands called Å. The Halibut was measured at 223cm estimated to weigh 373LB according to a Halibut length to weight graph. Wow what a fish
The news doesn't finish there as that same day fishing in a different boat 3 anglers managed to land after a huge battle a fish measuring 242cm…. estimated weight 487LB!!!! This destination is out of this world.
We would like to add that both these Huge Halibut were CATCH & RELEASE
I know we keep saying it but we are very limited to dates for 2018 so if you are looking for your next adventure then look no further than Å on the Lofoten Islands. We are even taking bookings for 2019 and for a very small deposit you can secure some peak dates. Call today on 01603 407596 to secure some dates before they have all gone!
We have been sent this report below from the guides at this destination and we are hoping for some images of the beasts caught as we only have this one for now but will put them up as soon as we have some more
FISHING REPORT
After a few days of bad weather, the sun eventually shone before the last days of the week.
Martin went out with John and Stuart from Sportquest Holidays on Monday night when the weather looked brilliant, the midnight sun hung along the horizon and the sea lay like a mirror when it was time for the first drift. 5 minutes into the first drift, Stuart gets a big bite and pulls hard to the bottom, Martin takes the rod to see if it is a fish and not the bottom and immediately feels that this is not the bottom but there is fish and he gives the rod quickly back to Stuart.
After about 20 minutes of struggle, Stuart finally gets it up to the surface and just a minute later we see how big this monster is, the monster breaks the surface and Martin the guide lands the fish first time. This magic fish measured a total of 223 cm and we thought it could not be better than this.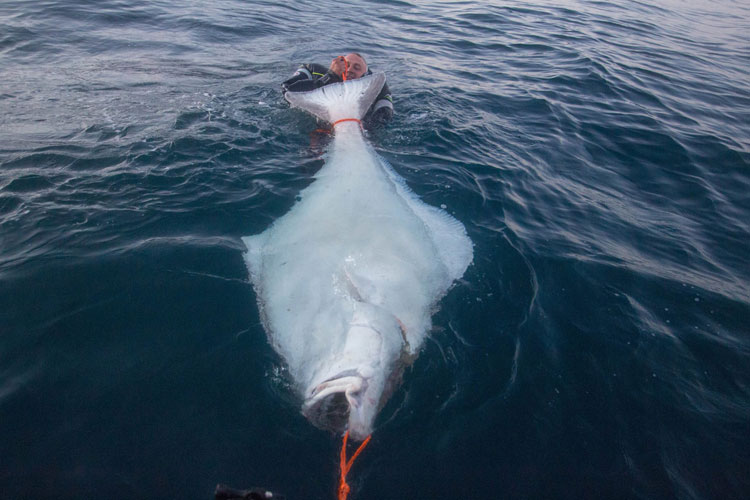 223cm estimated to weigh 373LB
When the morning light smiled and Martin went in, Nikolaj went out with his son Lars and Magnus and the day started quite slow, but after a few hours of fishing there is something that tugs Lars jigg and when Nikolaj sees the bend, he soon understands that he has hooked a terribly big fish. After a long battle, Nikolaj was allowed to take over and afterwards they called for André for further assistance and after a 90 minute long effort, they managed to land this a huge 242 cm beast of a fish.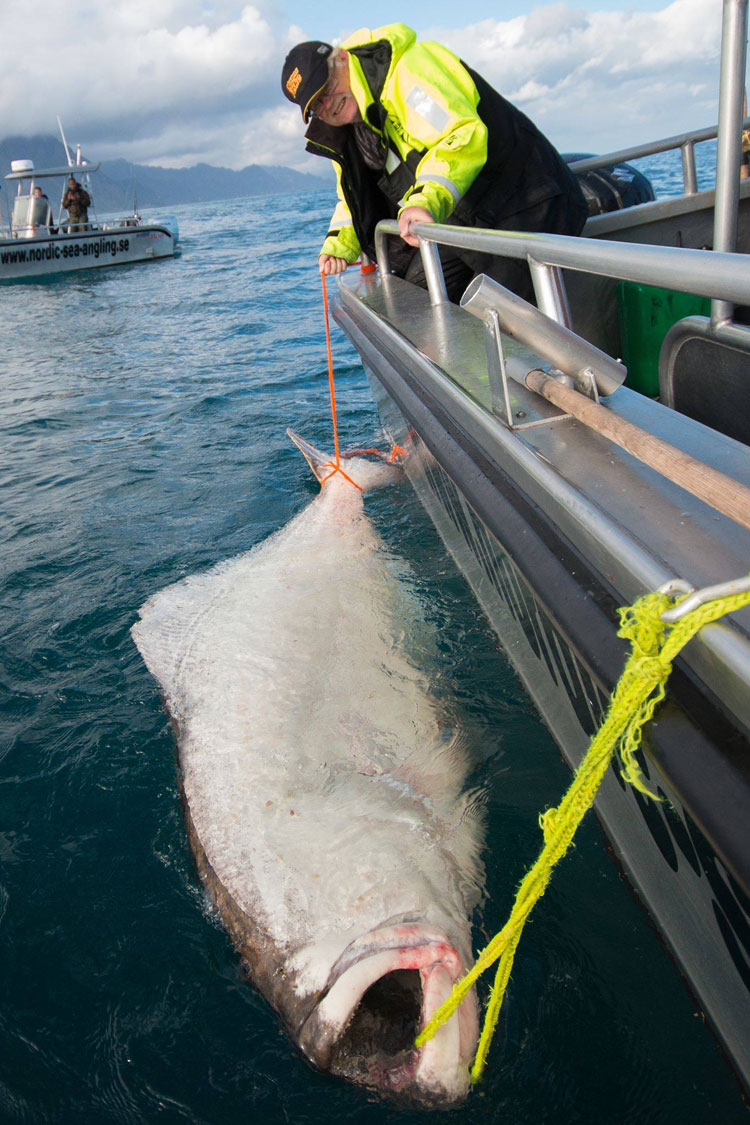 242cm…. estimated weight 487LB!!!!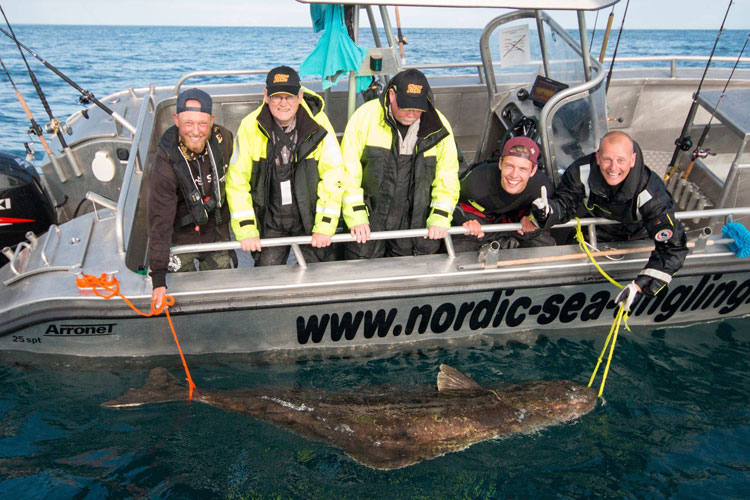 During the day, several fine fishes also landed up to 145cm and lots of nice Coalfish up to 15-16 kilograms, Team Schmitterlöv also received several fine cods up to 15 kilos.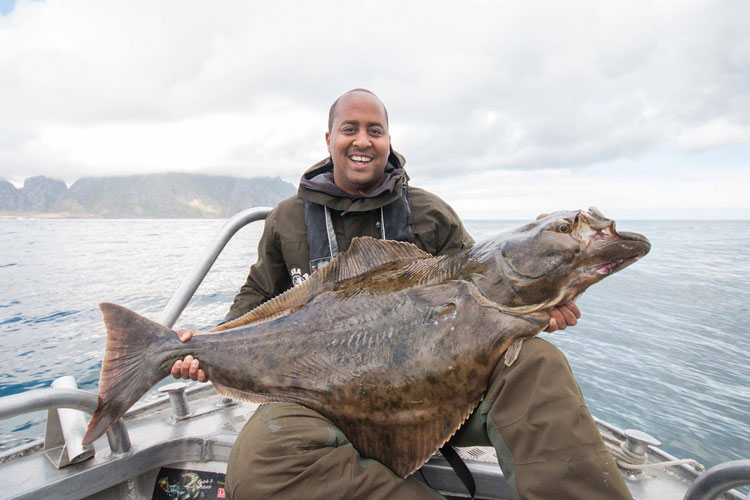 Another Olympic day at an Olympic camp. Tight Lines from the Empire Kingdom.
Martin, André & Nikolaj
Well, what can we say? This place just blows us away as it just seems to keep getting better each year. Sportquest Holidays and Nordic Sea Angling work hard to promote Catch & Release with all who travel to Norway and with a little help from you, the angler, we can keep this great sport going for many more years. However if everyone kills everything then our great sport will not last for ever. Don't be selfish and lets share our fishing with future generations by practising Catch & Release.
To view this destination and to see what dates we have got simply CLICK HERE
Tight lines
Paul