Canada Fishing Report and one of the Directors of Sportquest Holidays has just returned from a spring trip over to Canada after those huge Sturgeon that swim the fast Frazer River. Martyn travels to Canada a few times of the year for this fish and has had some great trips and this time he made a decision to arrive early spring and take a look below at his results:
"Hi Guys,
Just back from spring trip. It was slower than normal. I think because of the mild winter with the sturgeon feeding more throughout and hence not that hungry rush that can occur as things warm up.
All the same we worked at it and came up trumps again. This sturgeon fishing never ceases to amaze me. This time I managed 18 fish which included 4 between 100 and 200lb (6ft plus) plus 3 7ft fish in the 200s plus one 8ft fish just shy of 300 and topped by an 8ft4in around 325lb.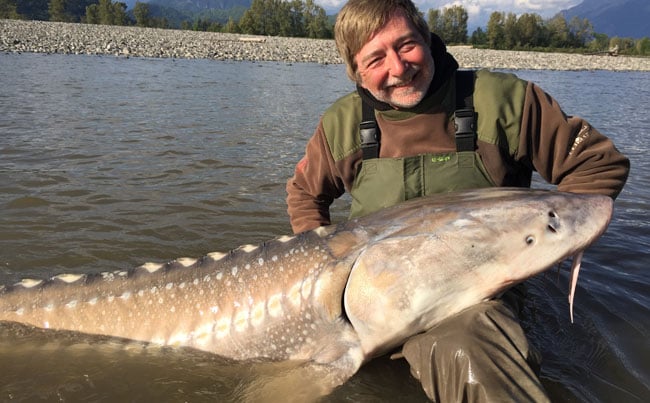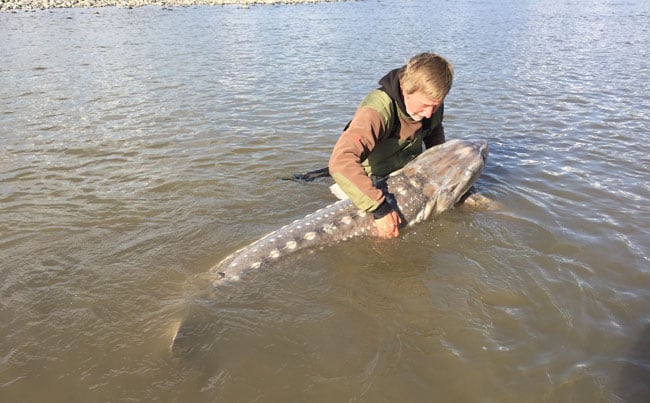 Just so can't wait to get back later in year. I really think all big fish anglers would be bowled over by these fish, their fight, the river and The surrounding scenery etc. in particular pike anglers really get it. Sort of boat fishing for exotic pike that grow massive and are right up there in the top tier of world's hardest fighting fish.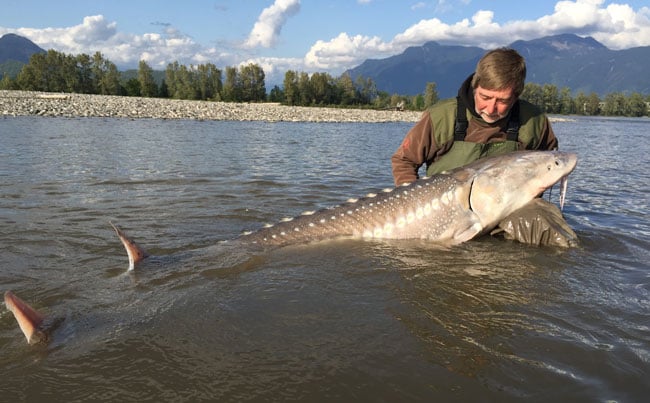 Cheers
Martyn"
Thanks Martyn for your little report and if you have ever fancied doing battle with these huge fish then NOW is the perfect time to get it booked as we have a great deal on at the moment and you will not find it cheaper anywhere else. At £1,901 pp for a 9 day trip with 6 days fully guided fishing (This price includes everything except meals) it is a perfect trip for those anglers looking for something that will leave you with memories that last a life time. If you would like to talk to me about this trip then you can reach me directly on 01603 407596
To view this amazing Sturgeon fishing trip Click Here
Until next time, tight lines
Paul