Sportquest simply loves Sri Lanka as a fishing destination as it very rarely fails to deliver the goods for the many anglers we send there. The below report from head fishing guide is no different.
We have a few slots still available for their 2017 season but these will fill soon. They will be reopening in October 2017 ready to start fulfilling angler's dreams once again. If you would like to chat with us about this destination in Sri Lanka call us on 01603 407596
FISHING REPORT
What a nice week-end in Kirinda Sri Lanka!!
We have received Tiernan who fished with us last season at Bolgoda Lake on fly and this time he wanted to catch his first GT's on popping. Mission accomplished!!!
Saturday, weather and sea conditions were just perfect and after an hour of fishing, Tiernan landed his first GT ever!! Just before lunchtime, he landed another fish, a healthy black GT, which gave him a good fight. In the afternoon, we concentrated our effort to target a big one on our deep-water spots. Tiernan invited me to join him in this hard work to make enough noise to tease the fish and I was lucky to have the bite and I landed a decent GT on popper.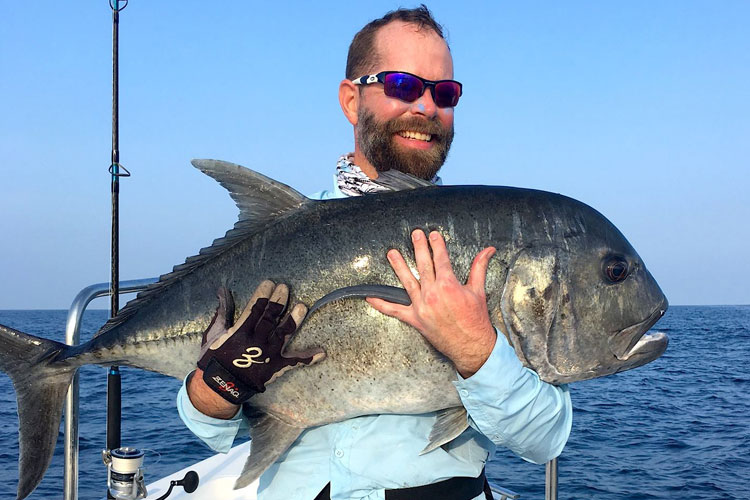 On Sunday, in the morning, the conditions were like the previous day and Tiernan had a couple of bites but the fish didn't seem to be very hungry and were just busting the lures but they didn't want to grab them properly. In the afternoon, a slight breeze come and Tiernan was again in the game with 2 nice GT plus a monster which took his Hammer Head which went straight in the reef without giving time to Tiernan to understand what happened and broke the line. Tiernan finished his week-end fishing trip in Kirinda with a Spanish mackerel after having missed a huge one.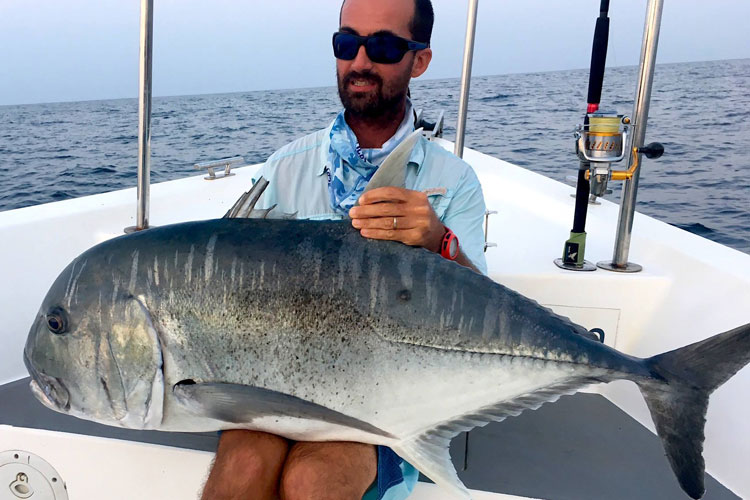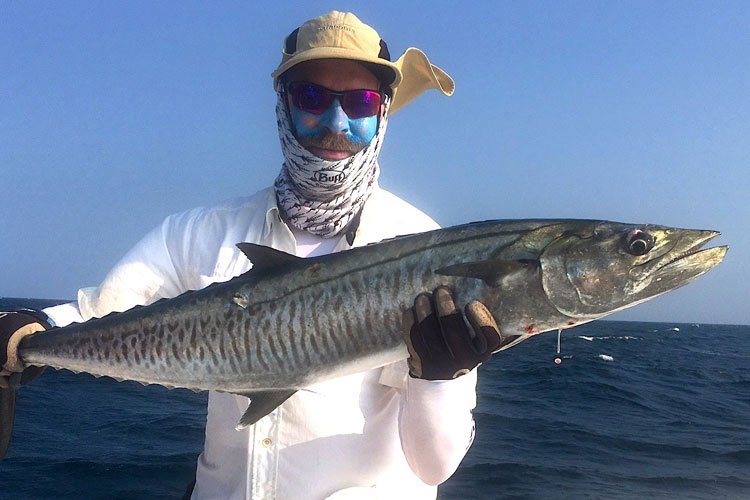 It's always great to receive a fisherman who dreams to catch a GT on popper and to make his dream come true!! Hope to see you again onboard Tiernan.
Tackle used:
Salty Water Race Point 200 with Shimano Saragossa 20000
Hot's Gipang 75XXH with Shimano Stella 18000 SW
Lures : Hammer Head E-Cup and G-Cup
Thanks Nico for the report and I am sure there are many other anglers out there that dream of catching a GT on a popper and they may be thinking "Its to much hard work to organise" well that's where we come in. We will take all the stress out of it leaving you to simply worry about how you are going to get to the UK airport…..
To view this awesome destination simply Click Here
Tight lines
Paul Stevens