Sri Lanka Fishing Reports on two of our regular French anglers who are now on their third trip with us and these guys really know what they are doing now. We also had an angler from Australia make up the team; he had not been fishing for GT's before so the French couple would help him as much as they could. The guides were a little concerned about the lack of experience the Australian guy had but they needn't have worried as our regulars from France made the 6 days fishing on board No Limit lots of fun and gave him all their experience.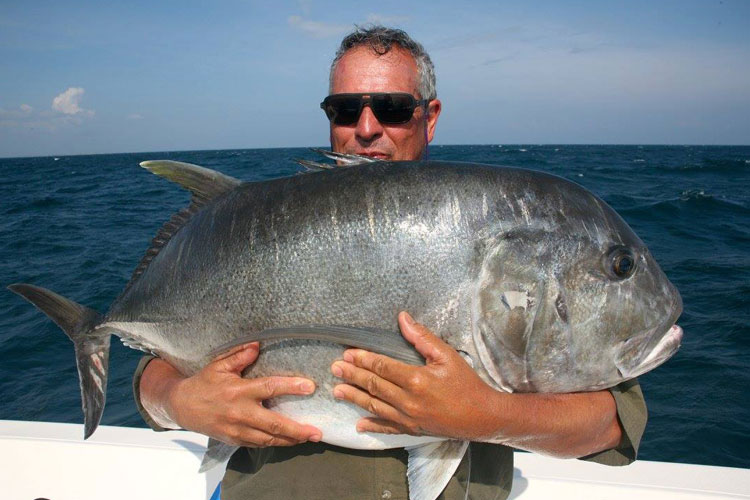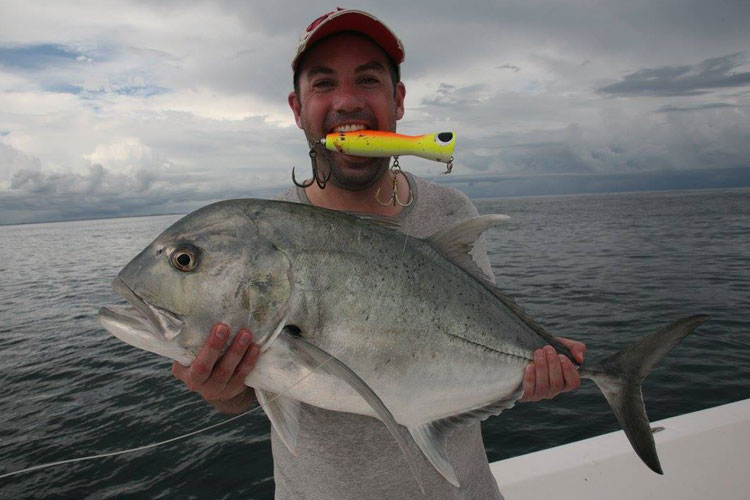 The start of the fishing was little slow, but they managed to find feeding fish every day, which lead to some good sized GT's landed. The French guys landed GT's to a very nice 20Kilo on the first day and Leon from Australia managed to land his very first GT on a popper and believe us, he is well and truly hooked now. The day was finished with a couple more smaller GT's.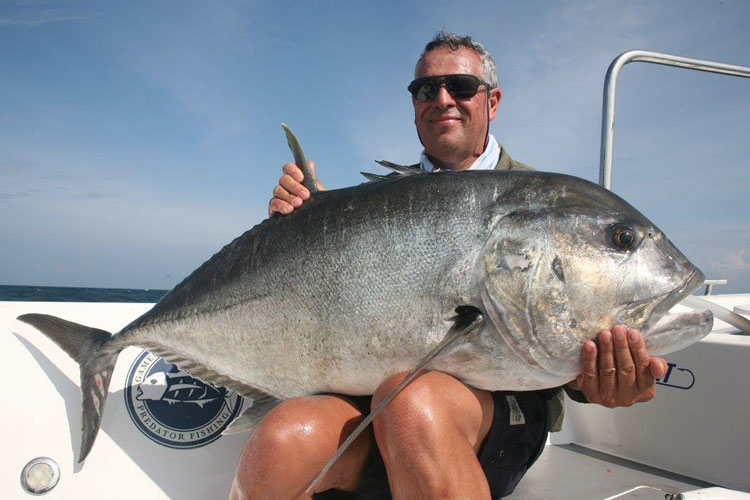 Day 2 saw them trying jigging, with very strong oceanic currents and strong wind, it was a little difficult but they persisted and their efforts were rewarded with some fine Amberjacks and small GT's and Leon managed a big King Mackerel. Then the afternoon was spent popping for GT's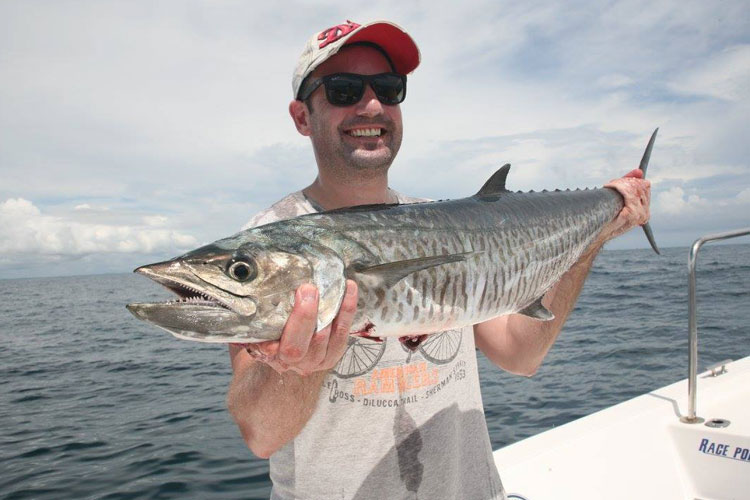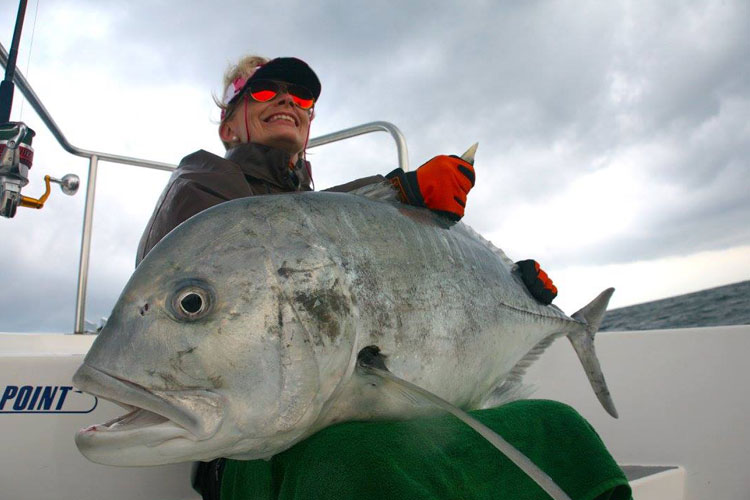 The final three days of the trip was spent concentrating all efforts on some shallow watermarks and just with top water lures. This proved very effective and soon found them rewarded with plenty of action with the average around 10kilo. The biggest of these days was a very big 25-kilo GT. On one of these days we all witnessed something that simply took our breath away, a huge GT estimated around 50 Kilo smashing one of the guy's poppers unfortunately missing the hooks.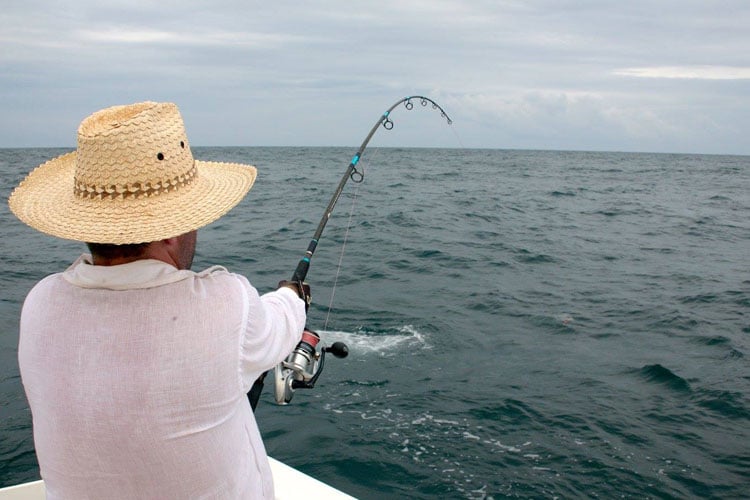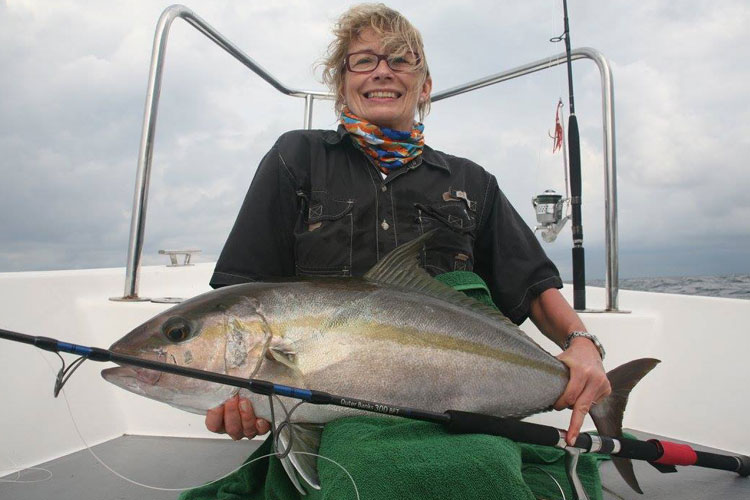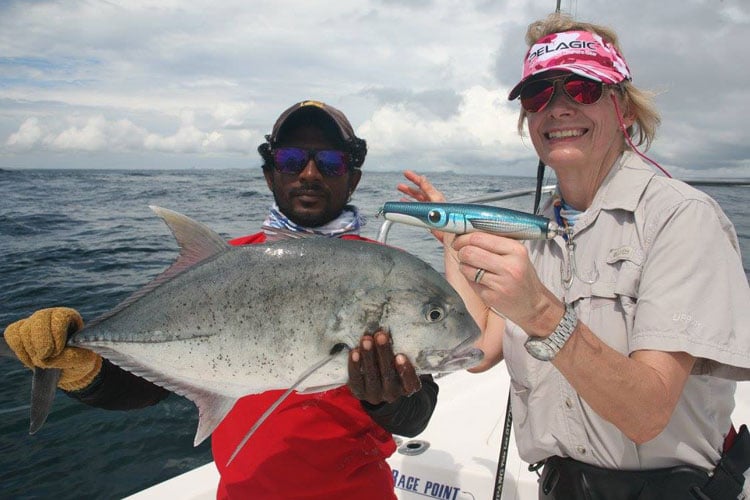 The next day, another monster confirmed what we all thought the previous day, this time the GT took the Hammer Head E-Cup properly, Ghislaine set the hooks like a pro, but the fish was too much for the tackle running down the length of the reef before turning and breaking Ghislaine off as she held on for dear life. Bye bye watermelon E-Cup!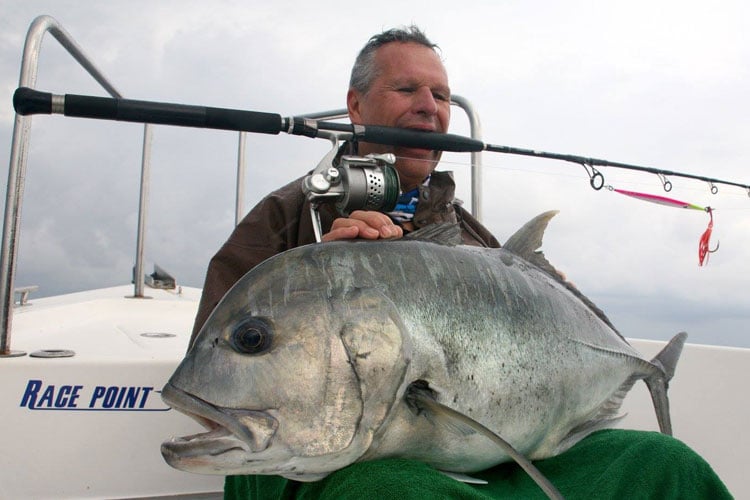 The trip showed us again that although fishing Kirinda can sometimes to be difficult like most big fish destinations, the rewards are there for those who are patient and never give up!
If you would love to visit one of the best destinations in the world for GT's then simply Click Here
If you would like to chat with us about organising a trip for you and your fishing friends call us on 01603 407596
Until next time, tight lines
Paul Stevens