Canada Fishing Report, the Sturgeon season in Canada has finally come to an end and what a brilliant end it was. If you are thinking "why do you not fish during the winter" and that is simple, we choose to rest the fish as the water temps drop to a very chilly 1.5 degrees which in turn force the Sturgeon into very tight groups and become very lazy and they do not have any interest in feeding and is unfair to take anglers out to experience this excellent fishery knowing they may well not catch. Check out all our other Canada Fishing Report to see previous results
The Canada Fishing Report of 2015 eventually turned out to be very good particularly the late summer. The start of the season seemed a little slower than previous years and at times the fishing just was not happening and anglers were considered lucky if they hooked one or two fish. Once the middle of July was here the fishing picked up and by late August early September it was back in full swing and was incredible.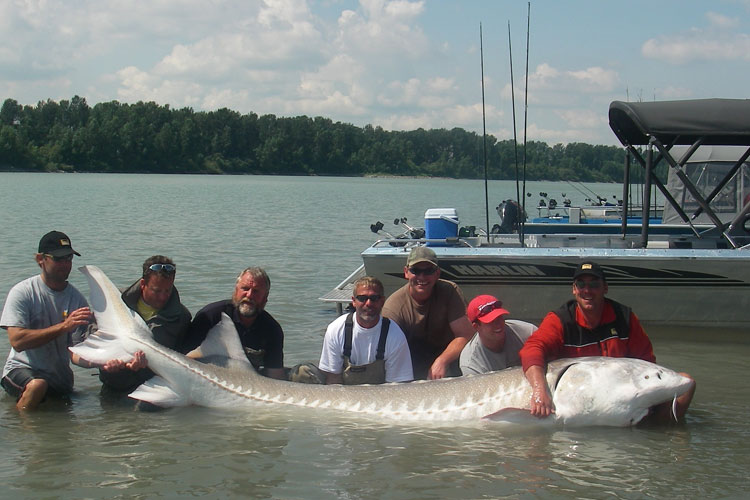 The owners of the Sturgeon fishery we use in Canada run a competition each year called "Tuff Enuff" which is a comp based on the longest fish caught with no assistance and only landed by one angler. This year was won by Peter Escott with a fish of 109.5 inches! Wow what a fish and huge congrats to Peter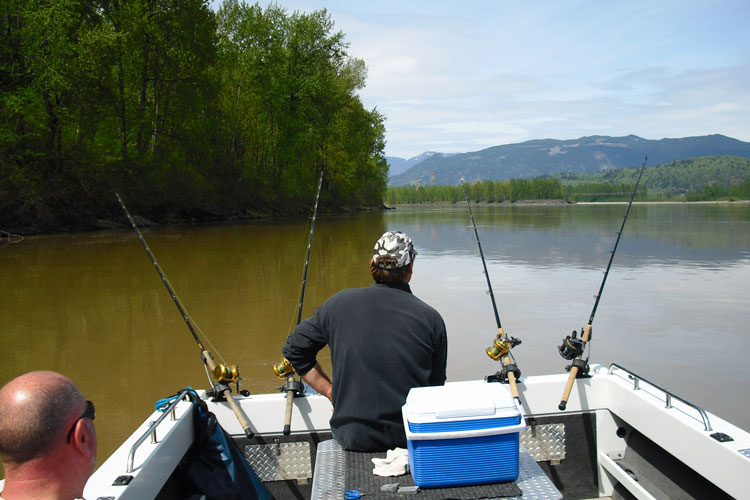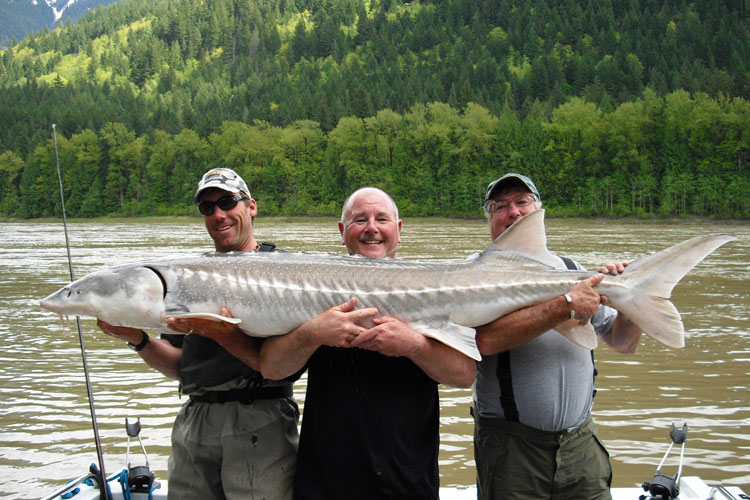 Next in the Canada Fishing Report is the Chinook salmon season started late, and slow. With an opening of August 3rd, a closure 10 days later, and then a re-opening nearer the end of the month, it was difficult to get into the Chinook fishery consistently. However, by early September, there was a large influx of late summer Chinooks into the Fraser river and it was some of the best Chinook bar fishing I had seen in quite some time. It did not take long to hook up, and on some days we would hook several fish in just a couple of hours' effort!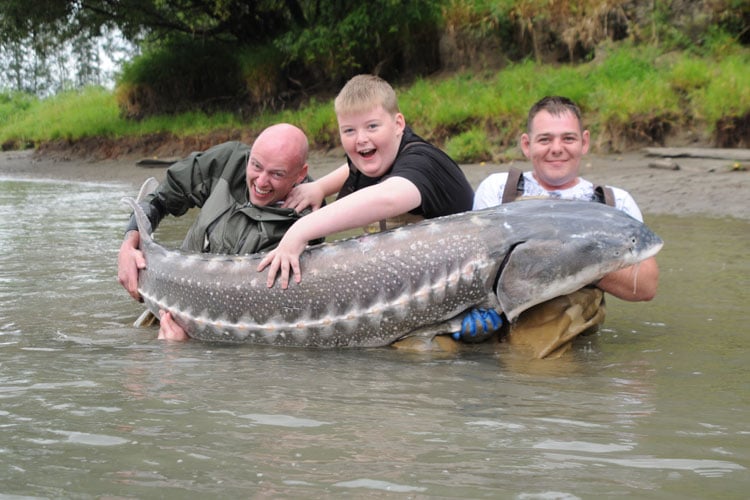 The fall Chinook fishery was also very good. We enjoyed some great days on the river bar fishing for some beautiful Harrison river Chinook. It never ceases to amaze me that for the large numbers of Harrison bound Chinooks that go by us, how short and intense the fishery it is. These fish are up and gone in the blink of an eye it seems
Coho fishing was tough at times – I just didn't see as many Coho kicking around in the usual haunts as I would in previous years. As such, we didn't spend much time targeting Coho as we normally would.
Chum fishing was good this year and we had plenty of action. This can be one of the most reliable salmon fisheries that we have in this area, and we certainly take full advantage of the opportunity.
And with Christmas just round the corner, and yes we all agree, it doesn't feel like it now is the perfect time to plan your trips for next year to ensure you get the dates you want. We are even taking bookings for 2017.
Our full door-to-door packages for Sturgeon fishing in Canada are the cheapest in the UK and if you can find the exact same trip with the same guides cheaper we will guarantee we will beat it. From £1,900pp (This includes flights) you will struggle to find this cheaper. So if you have got some dates in mind then feel free to call us on 01603 407596
Hope everyone has enjoyed this little Canada Fishing Report and look forward to assisting you on your next fishing adventure. Until then, tight lines
If you would like to view this amazing fishery in Canada Click Here
Paul Stevens