We have just received the latest report from the guides at Havoysund and with the weather improving the fishing has gone up a couple of gears, with some lovely halibut being caught along with some other different species. 
Now the beautiful summer weather has reached Havøysund. Throughout the week we have had nice weather and have been able to go on longer trips, which results in a lot of different species that have been captured this week. Friday there were some boats that chose to fish for cod, and this resulted in good cod fishing for some but the big ones did not want to turn out and the top was 8kg. During the day, our guests from Guernsey also reached a 170cm halibut (155lb est) to the boat's edge.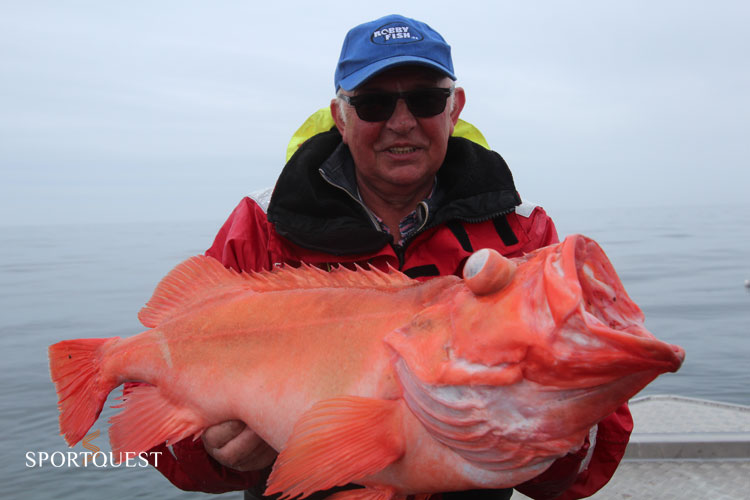 Saturday there were more groups who chose to fish halibut and this resulted in several halibut with a top fish of 170cm (155lb est). It was also so good weather that you could go deep-sea fishing with good results. Before the Swedish match, the guide boat went out and researched a little deeper water. The weeks were on the list for most. Not long before we were there, it reached 300 metres deep. A really nice red fish of 5-6 kilos came up! Obviously there was a lot of lumb being caught, with a nice fish of 10 kg. There were many unusual species in Havøysund in one day. After this day of fishing we jointly looked at Sweden match. Unfortunately, the mood did not get better from it, but as usual it was a good mood in the group when it was time for the king of crab buffet Saturday night.
On Sunday the boats decided to go on a long trip after halibut. And after the loss from the day before, it was time to get a little bump in the boat. When we arrived at the fishing spot, it started slow but in the end we found some halibut. And then, after catching 3 smaller halibut around 50cm (3lb est), it eventually came to John, his rod bent well and everyone realized that this was not a 50 cms. After a good battle with a few runs to the bottom, we managed to land John's first halibut, and measure it to 122cm (53lb est), take some pictures before we let it back. When the next operation clung to Jan's rod, there was even more noise in the boat. Unfortunately, this halibut did not want to turn out and the line was small. On other boats a number of halibut were caught with a few boats landing a 5-6 pieces with a top fish of 134cm.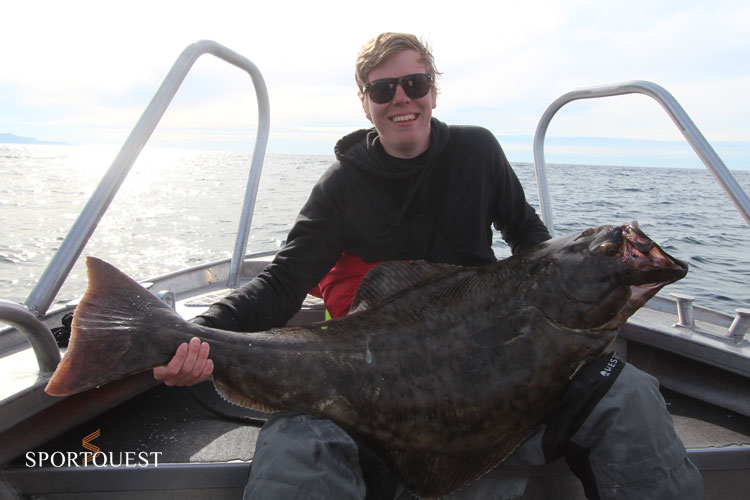 On Monday, the guided boat chose to go to the North Cape with some follow-up boats. and they are still out. Today there were also some cod fishers who had the luck with another 19kg top fish in the boat. Now we are waiting for stories from the long journey to North Cape, and you can read it in the next post from Havøysund.
Many thanks for the report guys, this is great news for the anglers that are heading to Havoysund in the near future including the Sportquest Hosted 2018 trip that heads out there at the beginning of August. We still have spaces on the 2019 trip to this magical place at around the same time of year, if you fancy joining us then COME AND GET INVOLVED.