Here we have a report in from Tanzania, this is from week 2 of the season and the customers have been getting stuck into some out of this world fishing. Some absolute monsters have been caught, take a look at this report and see for yourself.
With the Tanzania season in its early chapters it was a unique, tough, and in the end, rewarding week to start the season. A week which brought new insight into the consistently dynamic, ego levelling, and equipment testing realm of Tigerfishing.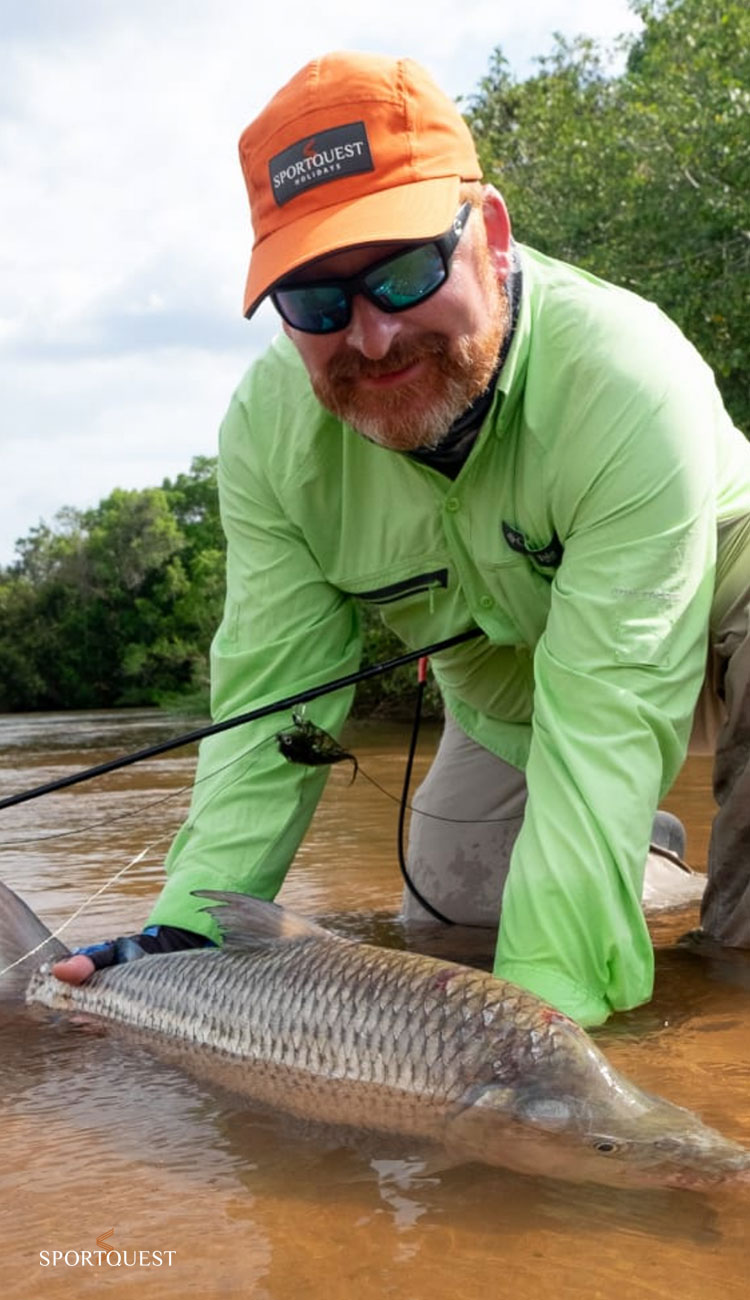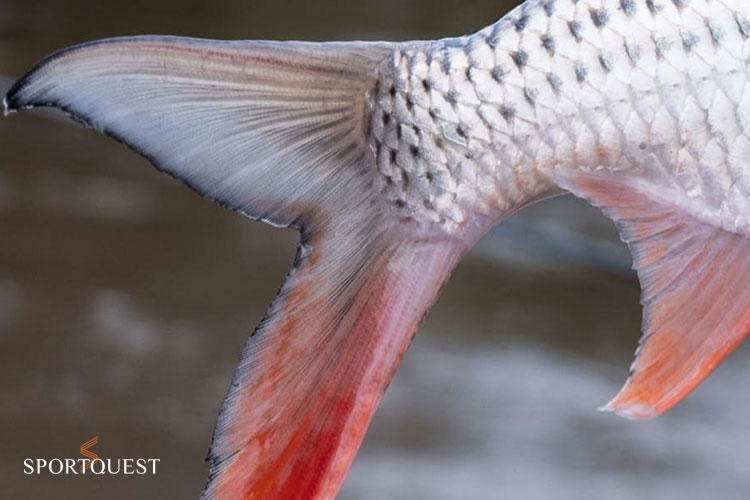 We welcomed an eclectic mix of characters this week as the Cessna touched down on dirt strip. Each guest adding a unique flavour to the week, which delivered plenty laughs and great company.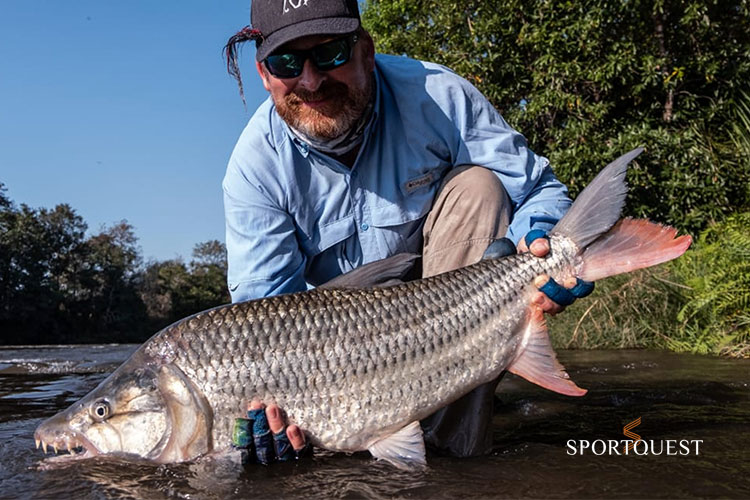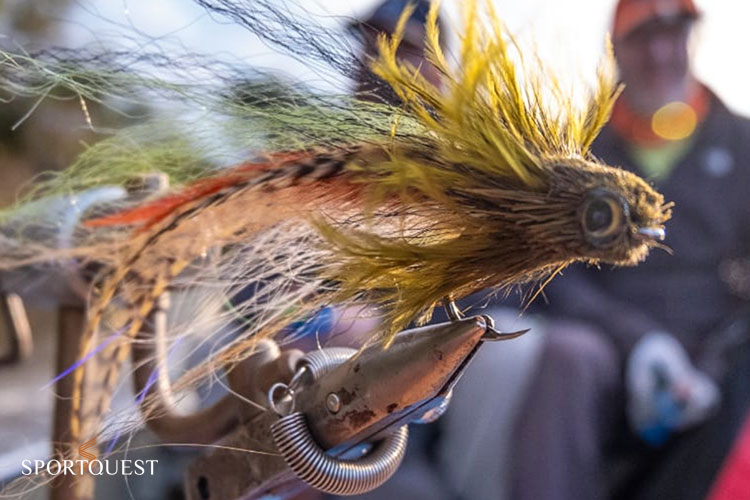 Two new customers were greeted with tough conditions on the Mnyera River, which had blown out a few days prior.  With the water temperature a few degrees shy off  prime feeding temperature, it made for a challenging start. However, as the days progressed with better weather, both anglers soon found themselves getting into some  good fish.
Ross and Etan both discovered even when conditions are right, Tigerfish can play hard to get by throwing lures with ease. However, both gentlemen remained positive and landed some commendable catches during the week, with the biggest fish of 12lbs being recorded. The trophy Tigerfish on the Mnyera and Ruhudji did show themselves to Ross and Etan, but sadly none made it to the boat. With a number of good fish coming unbuttoned close to netting.  The near misses sparking talk of a return trip to come and do battle with a 20lb tigerfish.  Ross must be congratulated however on his once in a lifetime catch of a +- 130 lb Vundu catfish that was landed on the Ruhudji River under the expert guidance of head guide Stu Harley. This truly impressive fish definitely made the trip that much sweeter, and was a hot topic of discussion around the fire.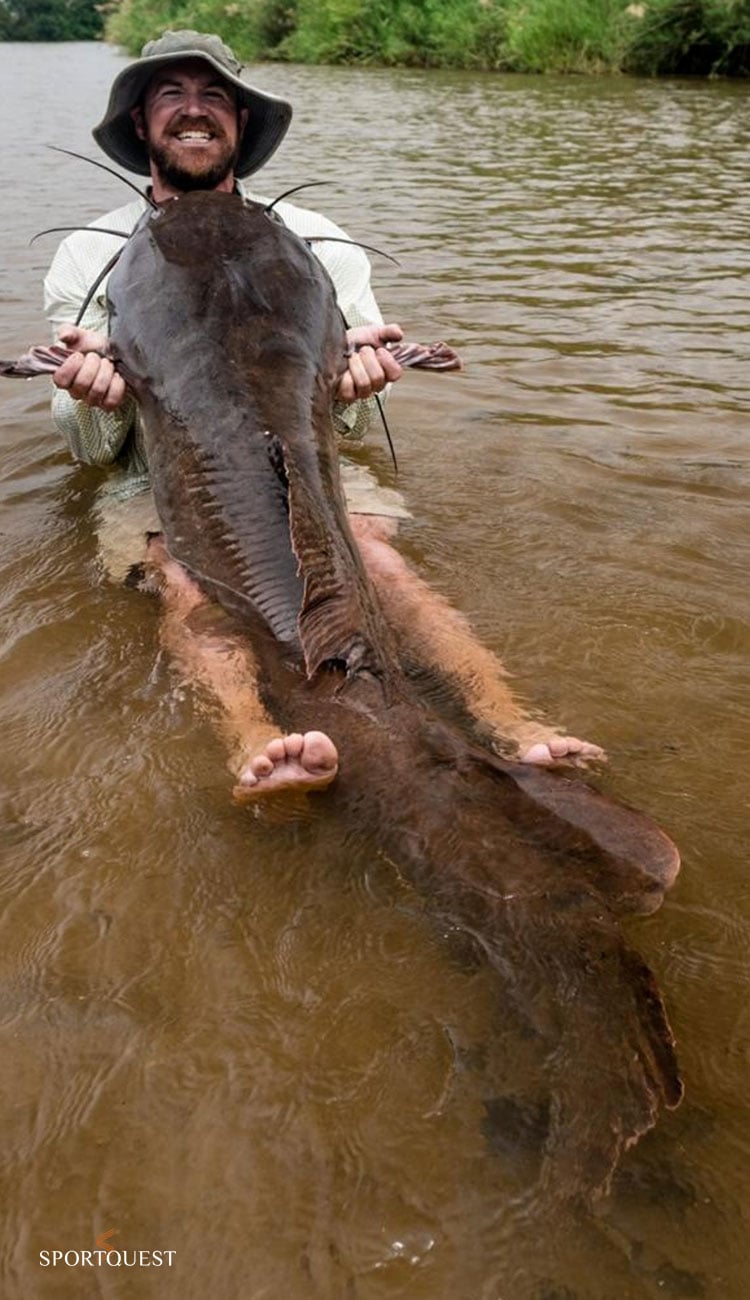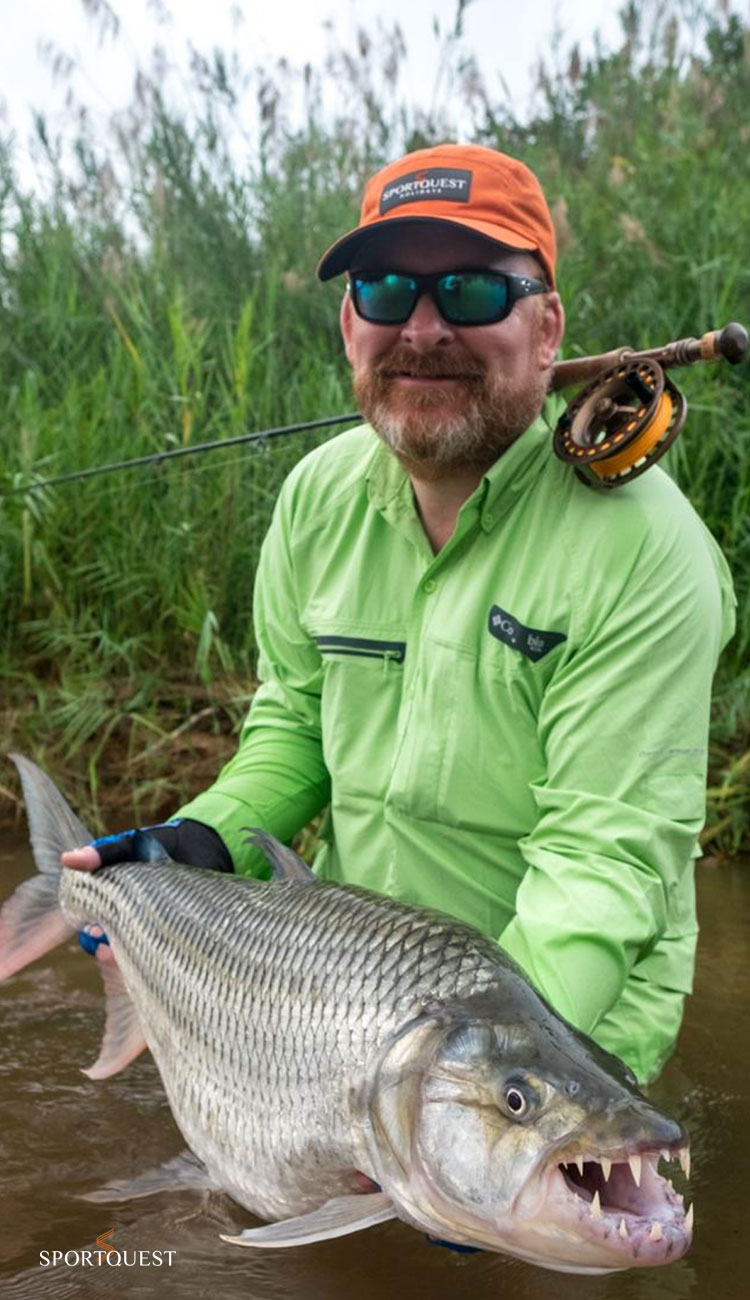 The fly-fishing guests Dave, Phillip, John and Raul started their trip on the Ruhudji River where conditions were slightly more favourable, yet still tough overall. With Raul not being able to speak almost any English, it provided for lots of hand signalling from the guide's team. Luckily  Dave and Phillip's good Spanish, allowed for communication to take place, with a number of 'lost in translation' jokes being shared!. Some really notable fish were landed on fly, with fish in the 12, 15 and 19 lb range being recorded. Like always, some substantially bigger fish eluded the net.  However special mention among the fly group needs to go out to John who managed to land not one, but two 22lb Tigerfish; one on the Mnyera and one on the Ruhudji River. Two truly remarkable fish.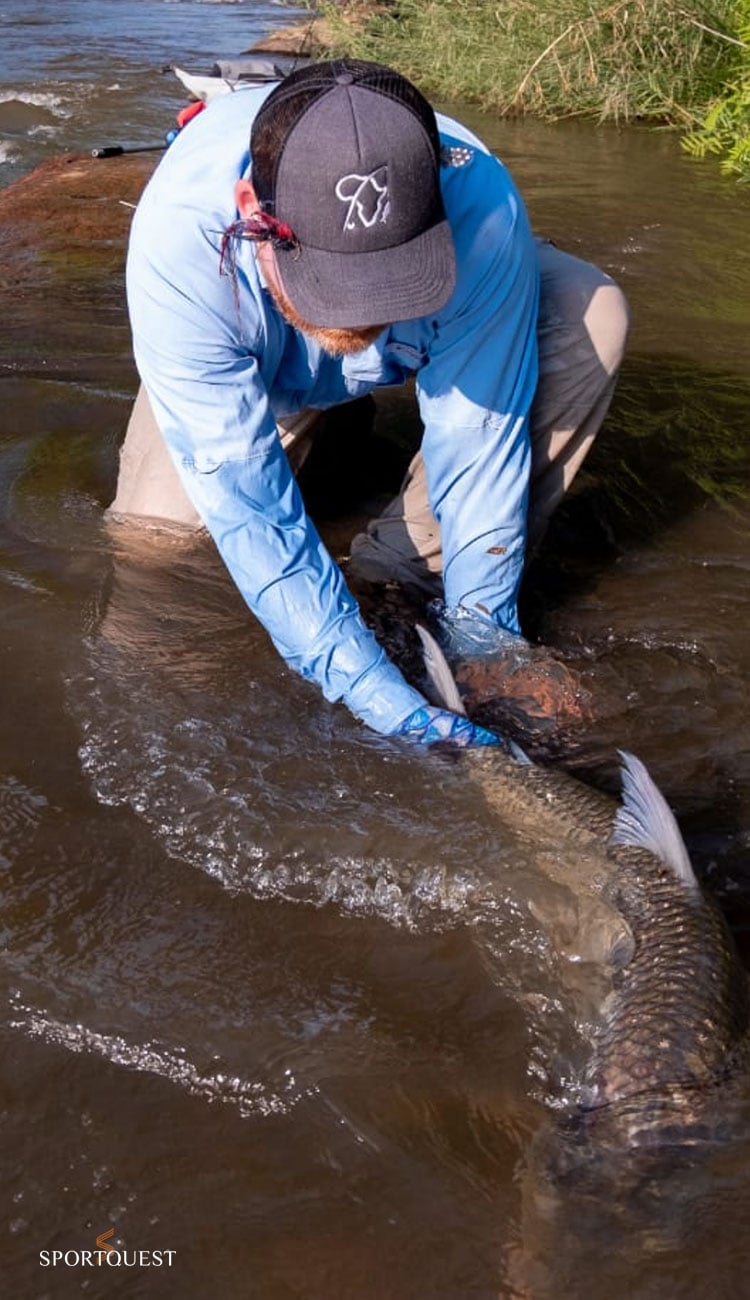 We have a week off now, which will be dedicated to some anti-poaching work with the KNS team. Time allowing, this will be the only opportunity this season we will get a gap to throw a fly or two personally, as we are fully booked from then on.  So keep an eye on the blog and TF Instagram pages for updates.
Until next time,
Brent and my fellow guides Stu, Greg and Johann
WOW! What an amazing place Tanzania is to go fishing, this surely must be up there with the top destinations the travelling fly angler has to visit.
Why not get booked up for either 2019 or 2020 by CLICKING HERE.
Tight Lines
Jonny