Thailand Fishing Report Ever fancied targeting such species as Arapaima, Juliens Carp, Mekong Catfish and the very popular Redtail Catfish? Well that's what a couple of anglers came to us with a while ago. The only difference was that they did not want to sit around the same lake with the same scenery each day so it was with this in mind that we put together an excellent package for them to try their hands at different lakes situated around Bangkok
We are receiving more and more enquiries like the above where anglers want to see a bit of Thailand whilst targeting hard fighting fish of their dreams and we are now very proud to be able to offer people such a trip where you can experience what Thailand has to offer
It is with our Guide in Thailand that we have come up with trips targeting as many as 5 different lakes in your holiday, you maybe thinking that's a lot and how do you organise such a trip, well that is what we are here for. From the moment you step off the plane you will be treated to our very own unique VIP meet and greet service. You will then be fast tracked through immigration whilst some one is collecting your bags. Then you will be escorted to your very own private car to be transferred to your first hotel in Bangkok (You can even choose to have a police escort to your hotel where the police will close the roads off to make your transit smooth) now that is VIP meet and greet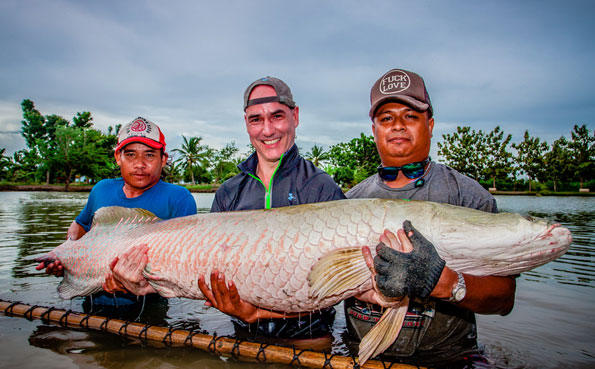 Thailand Fishing Report Over the next few days you will be fully guided each and every day to the named lakes to do battle with the huge hard fighting fish either for spinning, lure fishing, fly or bait which ever takes your fancy we will make sure your exact requirements are met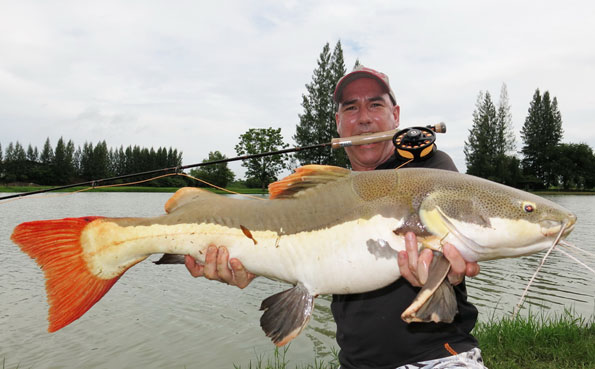 On your last day you will be transferred again by our VIP meet and Greet service back to Bangkok where you will have your hotel room until your direct flight back to the UK.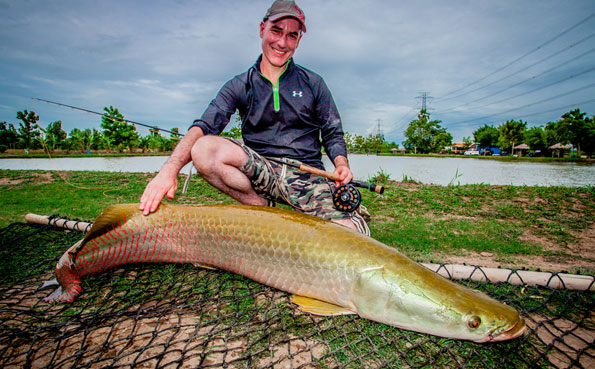 So as you can see we really have thought of every thing on this trip and by the end of it you will feel like you have experienced a lot of Thailand and its stunning scenery. Also your guide will make you feel very welcome and you may find your self wanting to already book a return trip to finish unfinished business with those that got away. Believe us, once you have travelled to Thailand you will want to return year after year
If you can imagine your self there and have some holiday to use up, then simply call us on 01603 407596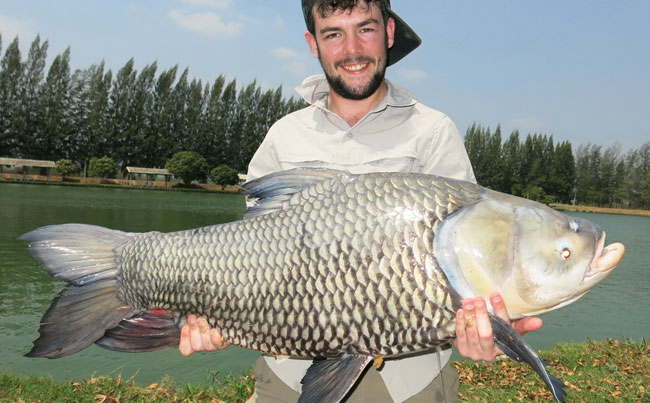 Above are some pictures from a couple of lucky anglers that are out there as I write this.
To view this very exciting fishing holiday in Thailand Click Here
Hope to speak to you soon, tight lines
Paul Stevens