The Real Christmas Island report, Accommodation basic, food basic, flights long but hell with over 85 GT's between the 6 of us, plus other great species who the hell cares. Sometimes the trip has to be all about the fishing and this is just what Christmas Island was all about.
Were the long flights a shock? Was the real basic accommodation a shock? Was the poor food a shock? Well no as Peter from Sportquest Holidays had gone out of his way to make sure we knew exactly what was to be expected, he even showed us video footage of not just the good bits the fishing but just how basic the rest of it is.
On arrival and stepping of the plane the weather was the only thing we had not expected, cold and rain, what was this all about. Our guides informed us that it had only just started to rain and the normal weather pattern for these islands is when it rains it either rains for 3 days or 5 days. Great we thought that would be our holiday over. Luckily the gods were on our side as the rain only effect the first 2 days fishing and after that we really got stuck in. As I said we had over 85 GT's on a mixture of fly, bait and lures, the truth of the matter is some days on returning to the lodge the action had been so mental it was hard to recall who actually caught what. We also had days fishing outside the island for a change and managed some other cracking fish, Yellowfin Tuna to 50lb, Wahoo to over 70lb and one of the biggest barracuda I have ever seen weighing in at 65lb. We also had a few Bonefish but we hardly fished for them as the bigger stuff was far more appealing.
If you want good accommodation and great food, look elsewhere, however if you want the most electric GT fishing on this planet then book your place to Christmas Island for the fishing far outweighs any other discomforts. There are other lodges on the island which offer newer accomodation; however their fishing operation is not the same, more per guide and more people per boat. The proof was in the pudding as on our return talking to guests at the other lodges could not believe what we had caught. Thanks Peter your advice was spot on, this was the real Christmas Island warts and all.
Take a look at just a few of the pictures below.
Regards Steve Jones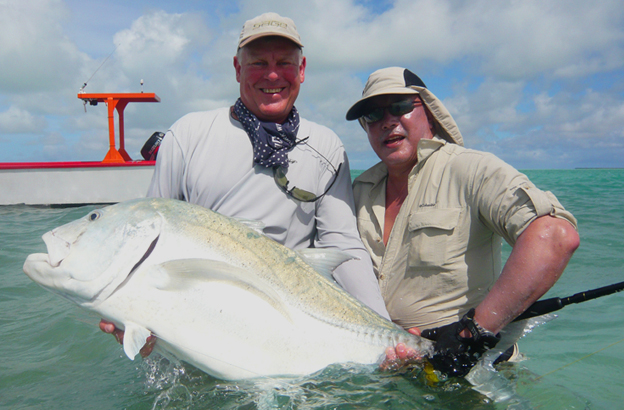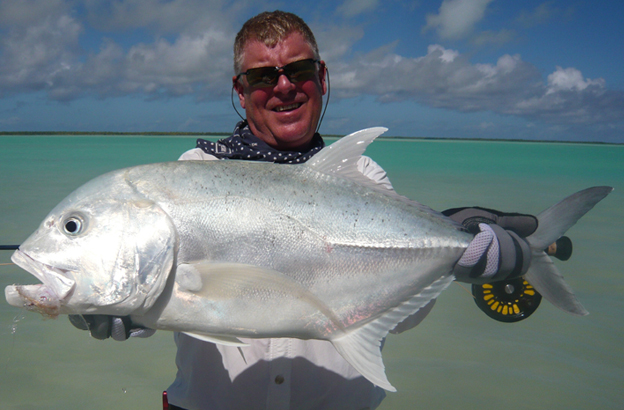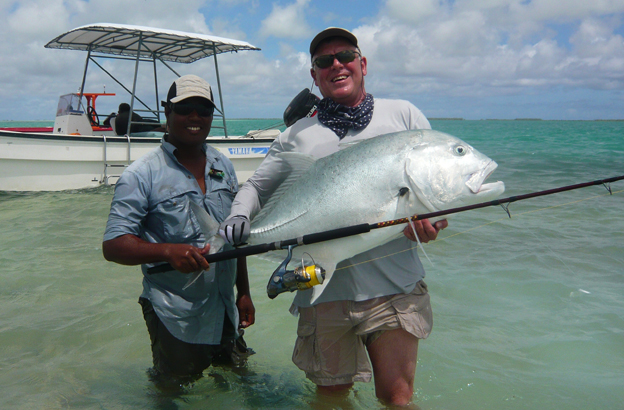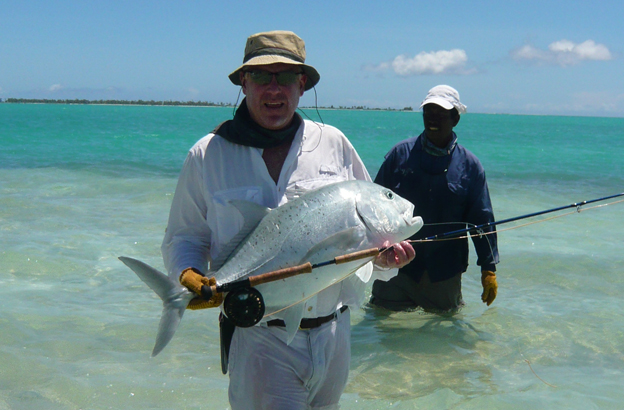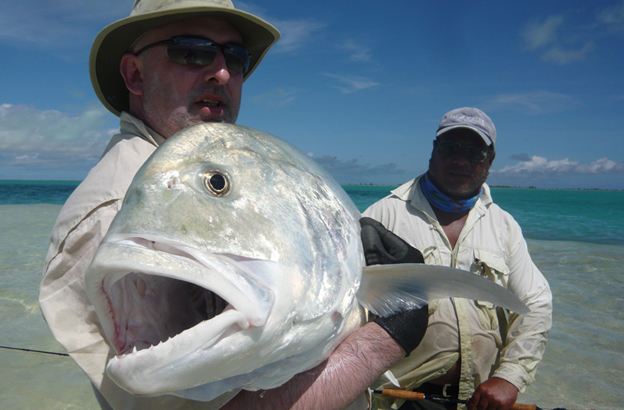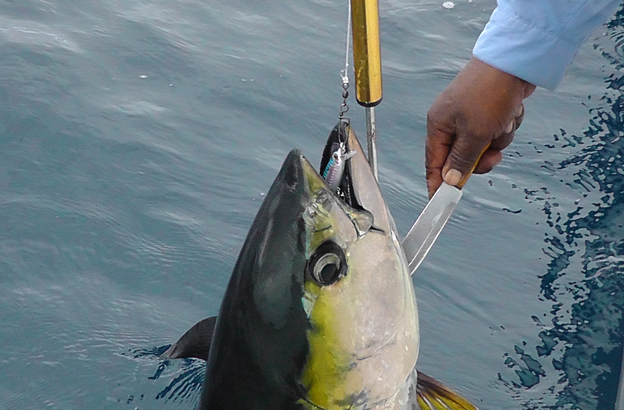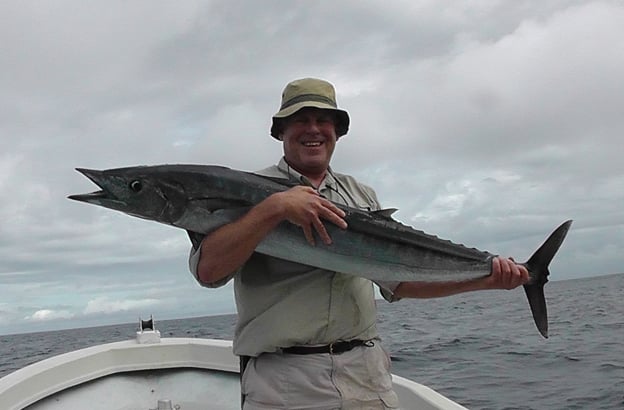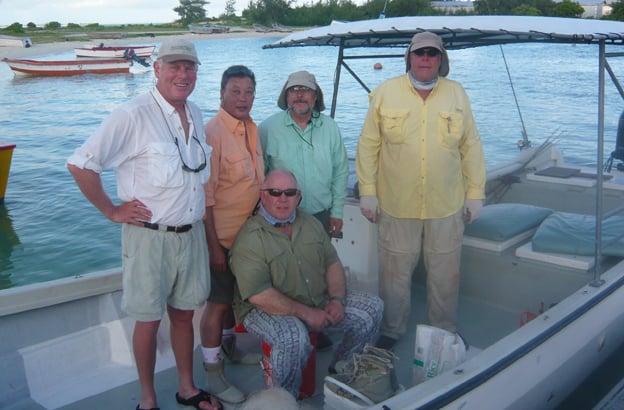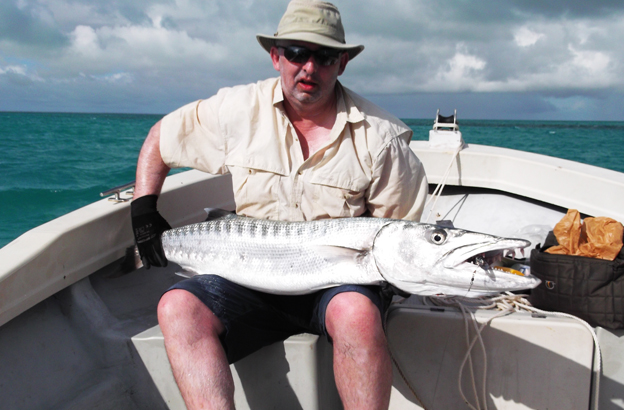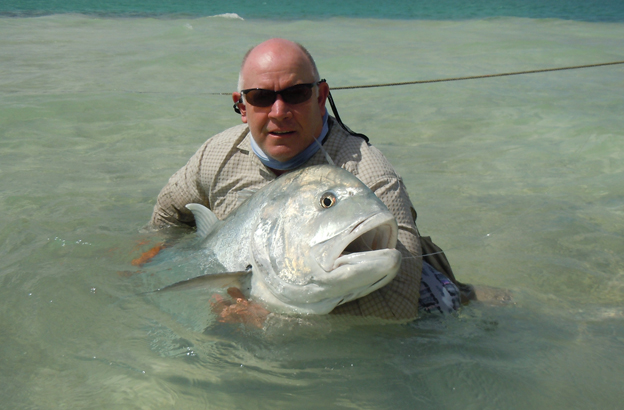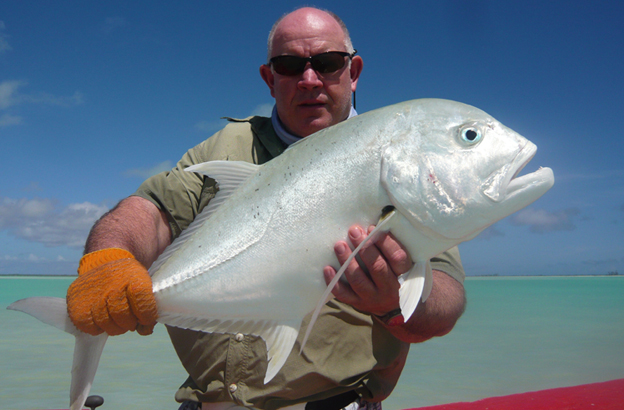 >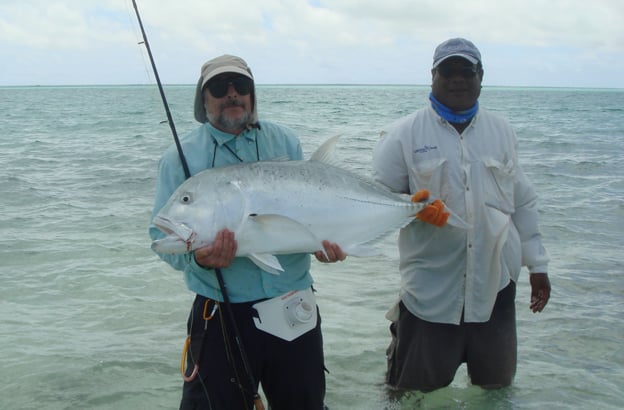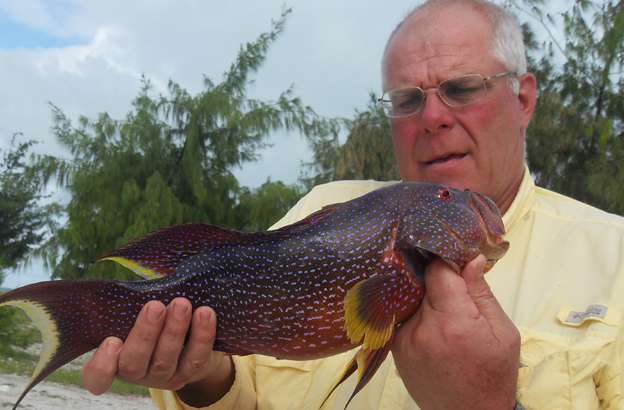 If you would like to see all our fishing destinations in Christmas Island Click Here