Las Buitreras report week 2 and each day we will be giving you a week by week account of just how the fishing went this season at Las Buitreras. We still have a few rods open for the 2013 season, if you like what you read then contact us to reserve your place. We can provide the complete package, flights, hotels in BA, transfers and of course the fishing. Alternatively if you want to make your own arrangements we can just reserve the fishing for you.
Even if tough droughts and floods conspire against the Bakers, they'll still come out standing. Knowing the watershed of Rio Gallegos probably better than anybody else from abroad, they have seen it all: tsunami like floods, desert dry periods, & winds from all directions. Their vast knowledge is guarantees that water based difficulties culminate in flawless execution.
After 13 years (!!!) of fishing this magic river, there are still secrets to be found. This week's task: unraveling the mystery of our "Outer Limit" pool that tends to be a hostile spot for exceptionally smart fish. After five sessions where our anglers were tricked by a fish, it turned out to be a big brown trout with an appetite for violent charges and attacks on intruding fly patterns. Named Gordon, our pet sea trout is waiting at the bottom of Outer Limits to collect one fly after another to boost our fly shop's income. This myth got busted… Missing the magic 20lb mark by 1.5lb, Paul did not only claim the biggest fish of the week (18.5lb – Jykse Bank) and the top rod position with 7 counters, but also the $100 reward for each bounty hunter task. Congratulations!
The predicted heavy rain showers in the upper valley of Rio Gallegos and it's headwaters, close to Puerto Natales, were supposed to blow the river out for a couple of days and sweep away the weeds making those estuary fish come up. However, that didn't quite happen. With a new group of anglers in town, they ended up facing the same difficult water conditions. The week started with a dropping water level from -25cm to -30cm before it rose again to -25cm (our predicted so called flood) which instantly affected the catch records. The lower water level is also impacting the spawning run. These side effects are causing a lack of activity during our daytime sessions. Harsh water temperature (from 12°C in the morning up to 20°C at noon…) and atmospheric pressure changes are slowing our chromers down. Still, our beats are delivering fish, thanks to our excellent guides who are adapting to these quite technical circumstances with every inch of more or less water. Apart from that, fish are head and tailing in all major holding pools. If one triggers a reaction, the odds are 88% for a spanking silver torpedo pig.
Average size: 8lb Top Rod: Paul Arnott (7) Biggest Fish: Paul Arnott (18 ½ lb) Jyske Bank Top Fly: Rubber Legs/Gridle Bug Top Pool: Old Bridge Fish Over 10 lb.: 6 Percentage Of Silver Fish: 88%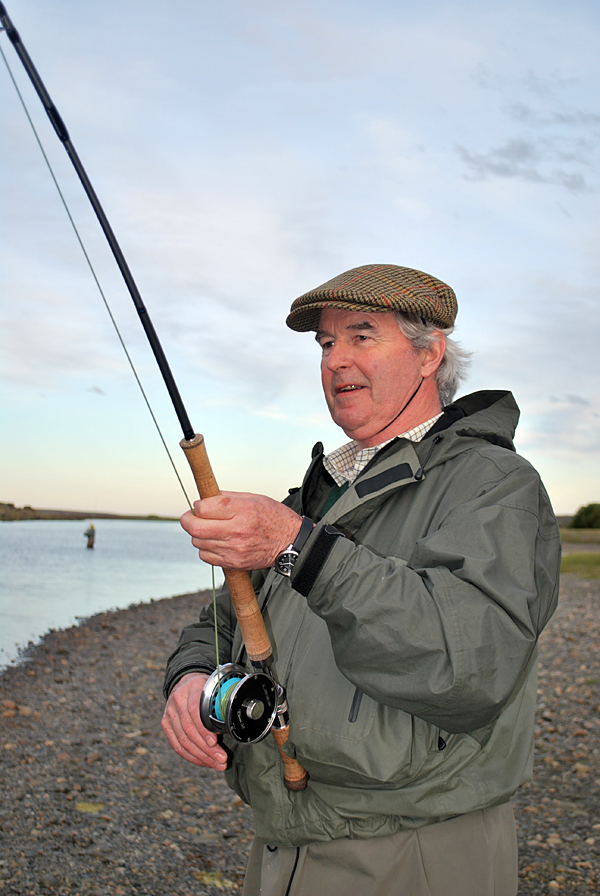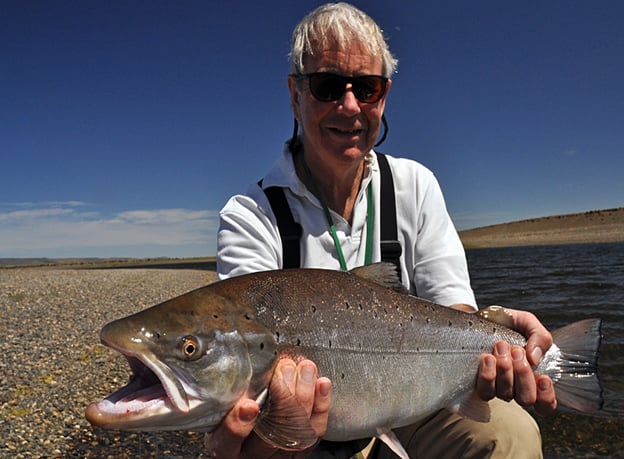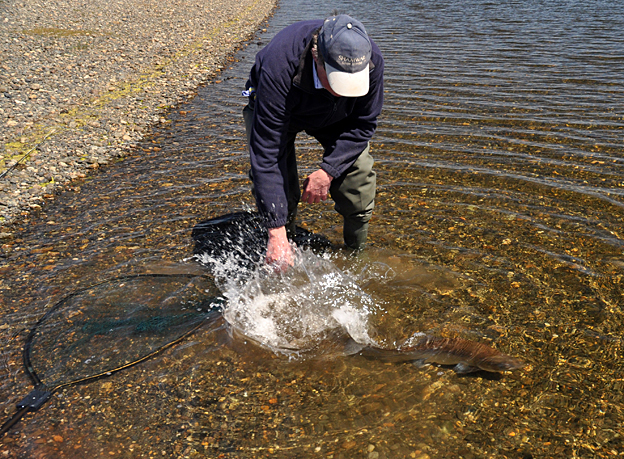 Alternatively see all our fly fishing trips in Argentina 
Click Here