The release of this NEW destination has gone down a storm and places have filled faster than we could ever of imagined. It's no wonder when you see what gets caught from week to week.
We still have a couple of places on our Sportquest Exclusive week for 2018 as the whole of the 2017 season is completely SOLD OUT.
Sportquest Holidays Exclusive week dates are:
21/03/18 – 30/03/18 FEW SPACES
To view this awesome holiday Click Here
FISHING REPORT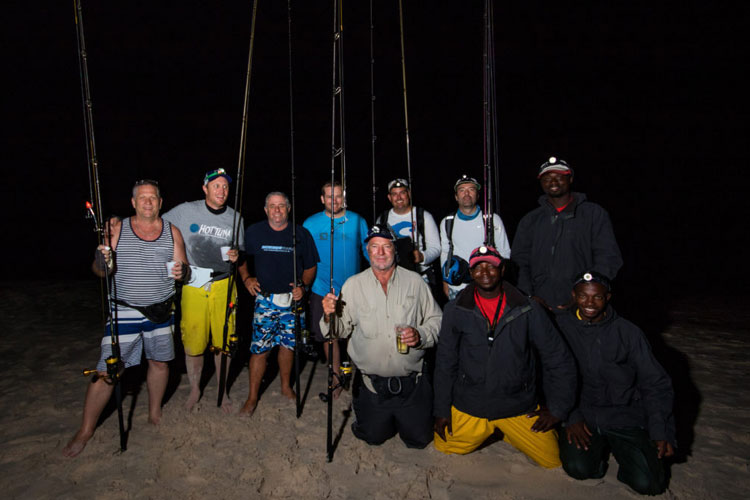 The 2015/2016 season was one of the best seasons we've had in Gabon, and even though that season is in now in the past, it was clear that the first week of the 2016/2017 season picked up exactly where we left off a couple months earlier.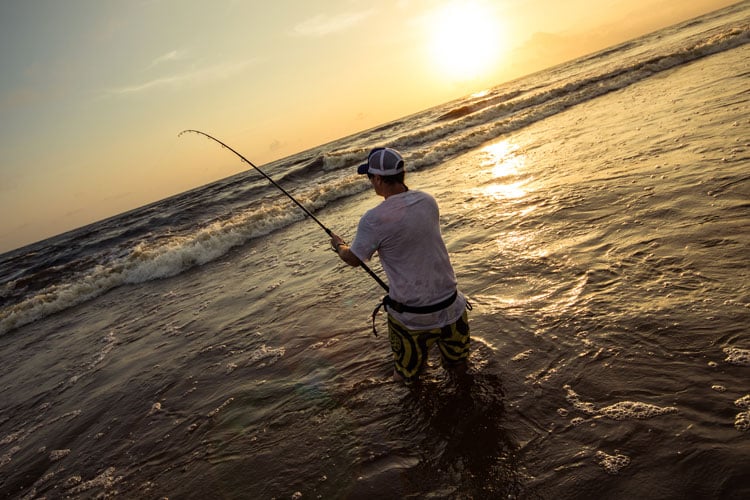 In the opening days we got treated to some spectacular jack smashes in the surf. On numerous occasions we had four guys into good fish at the same time, both jack crevalle and longfin jack.
We landed fish in all sizes with the biggest fish maxing out close to 20kg. The jacks showed a preference to CID 160mm Surface poppers as well as 2-30z spoons fished fairly slowly.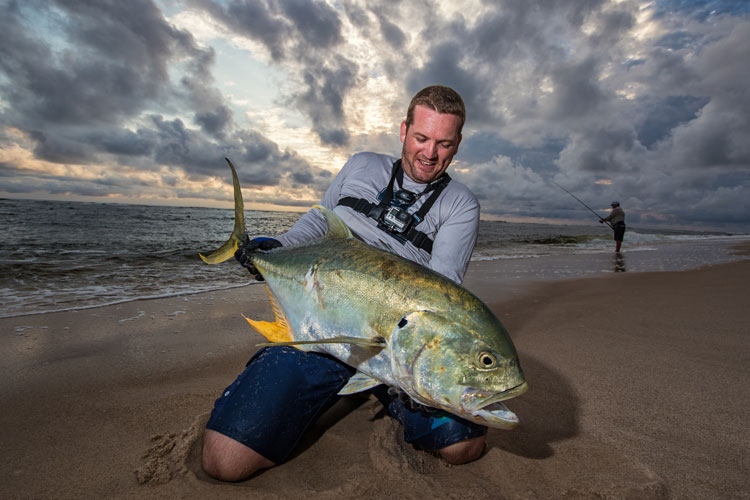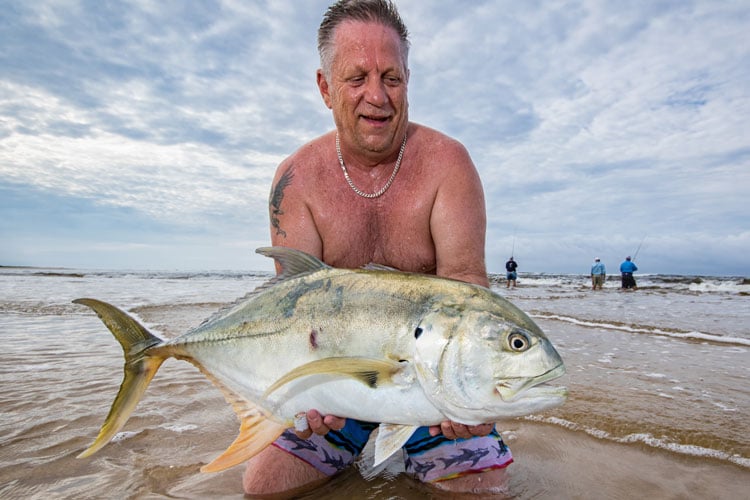 At the right times, the jack fishing, especially for crevalle was mental.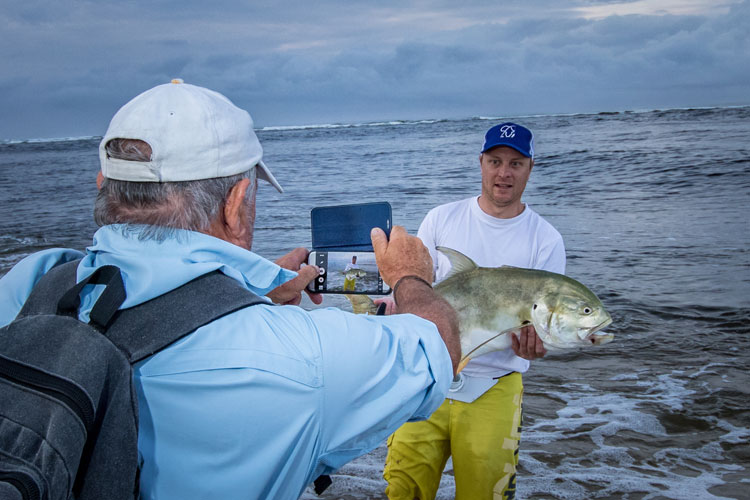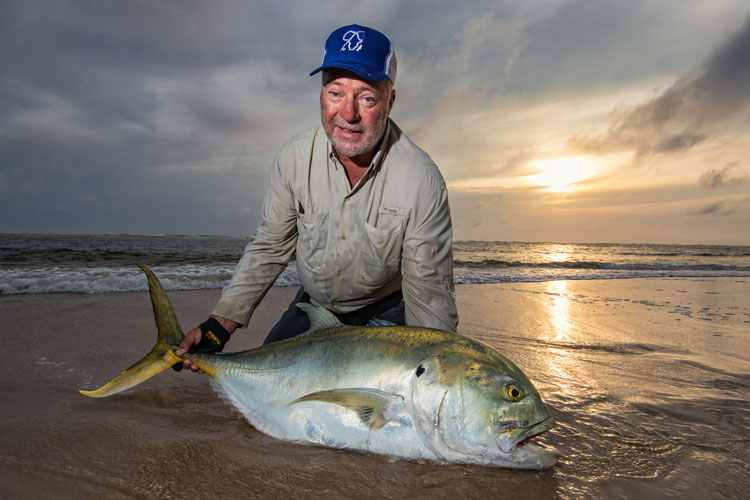 Big jack crevalle are suckers for surface poppers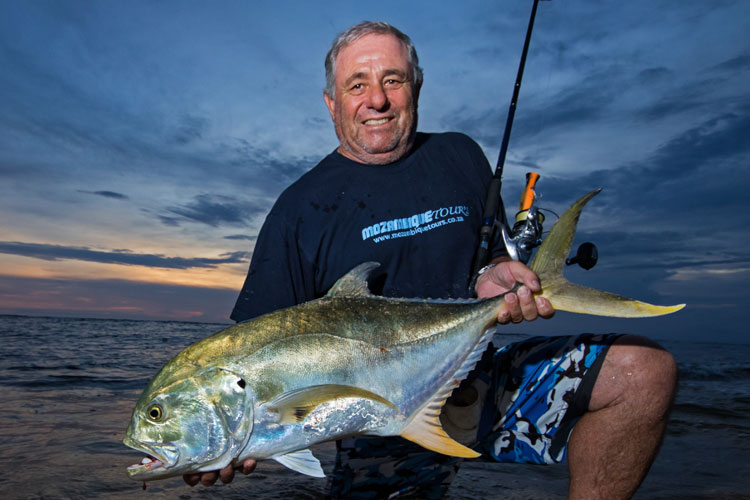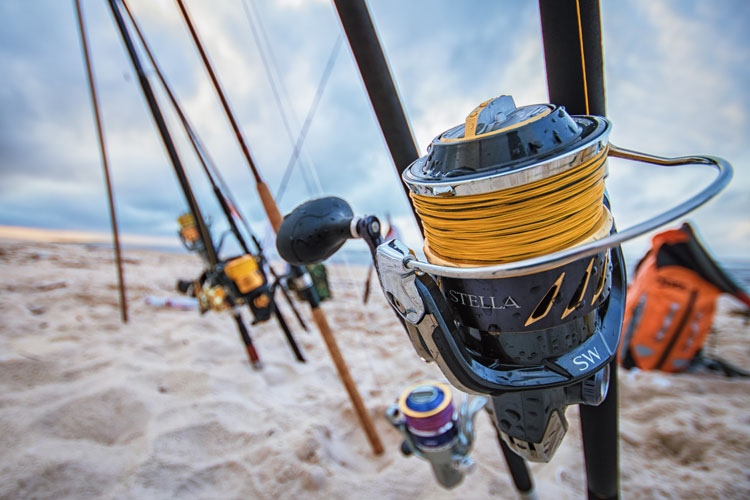 The right guns for fishing in Gabon, locked and loaded
When the jacks come into the surf zone, it can get really crazy but what a lot of people don't know, this only lasts until darkness sets in. Then the jacks go off the bite completely. Sometimes you can catch the odd one every now and then, but night time is normally reserved for the bigger bottom dwelling species. Giant african threadfin, cubera snapper, senegalese kob, and tarpon as well.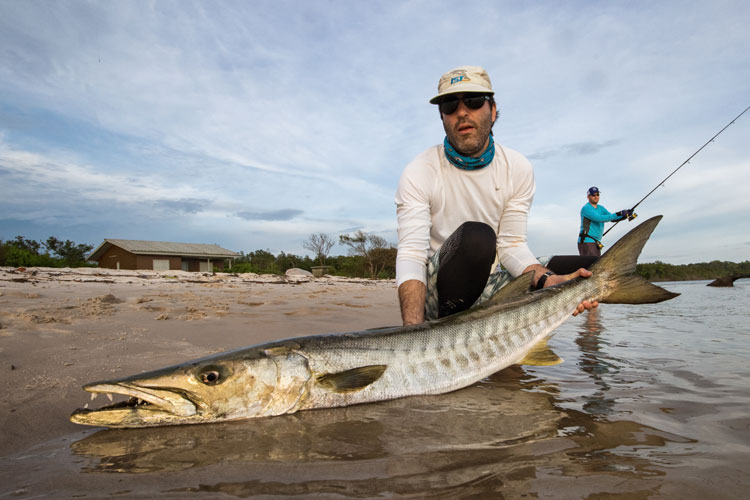 We had some real bad luck this week with the latter, as there was an abundance of zambezi sharks in the area and all the tarpon we hooked, either pulled the hooks, or got taxed by sharks. This is not a common occurrence but did leave all of us heart broken, especially as two of these mythical fish were pretty much beaten and ready to be landed.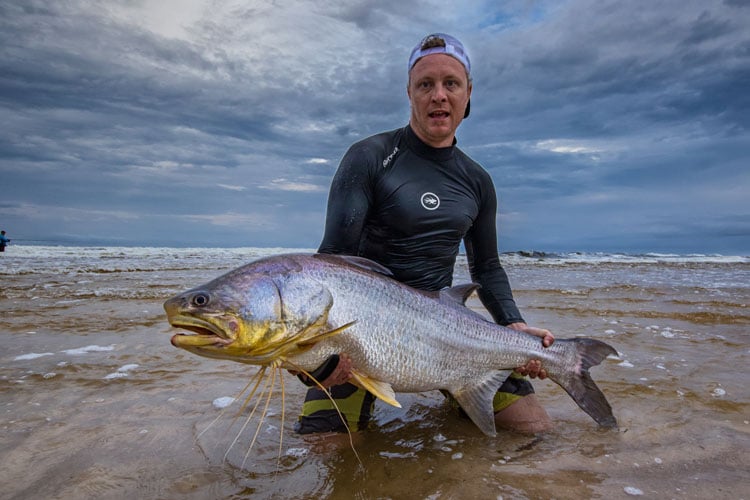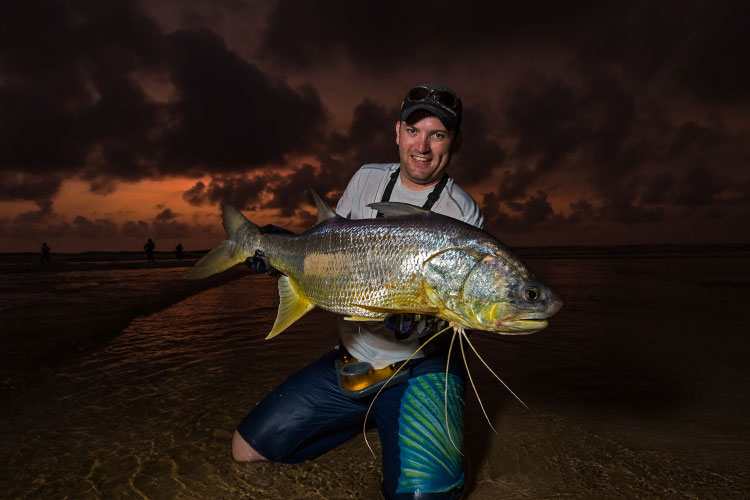 A icon of fishing in Gabon. The giant African threadfin
CUBERA SNAPPER:
Despite the sharks denying us any chance we had with landing a tarpon, the sheer numbers and quality size of the cubera snapper this week, really made up for it. Most sessions at nightfall, the snapper came.
out to hunt in the surf zone for brief periods during a specific phase of the tide. It would feel like we were casting lures into an aquatic desert then next moment a shoal of these bruisers would roll in and cause havoc. The guys did well and we managed to land some really good quality specimens.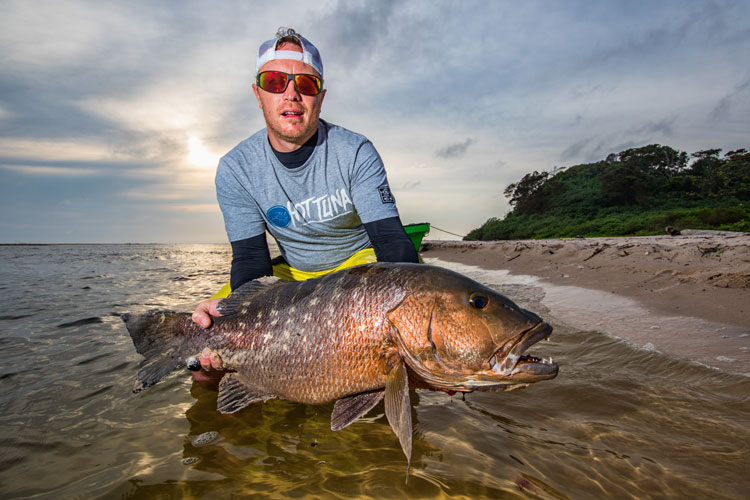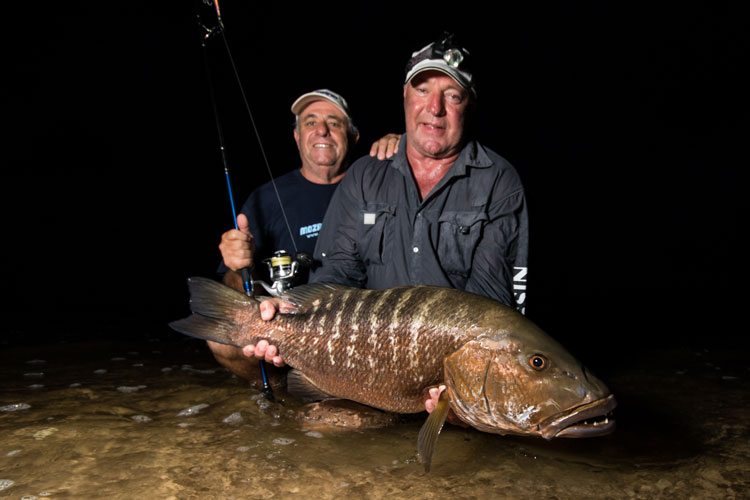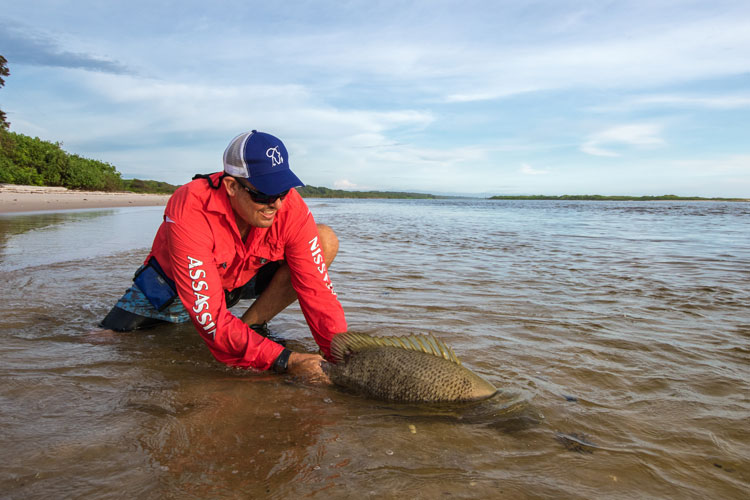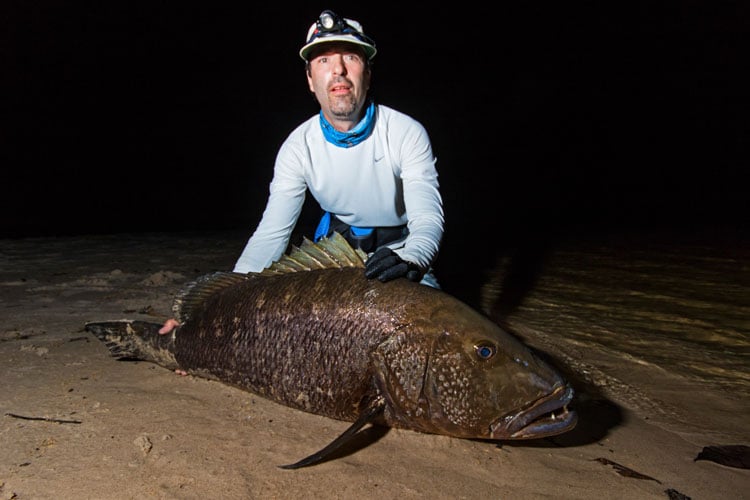 Spectacular catch! Shawn Lewis with the biggest snapper of the week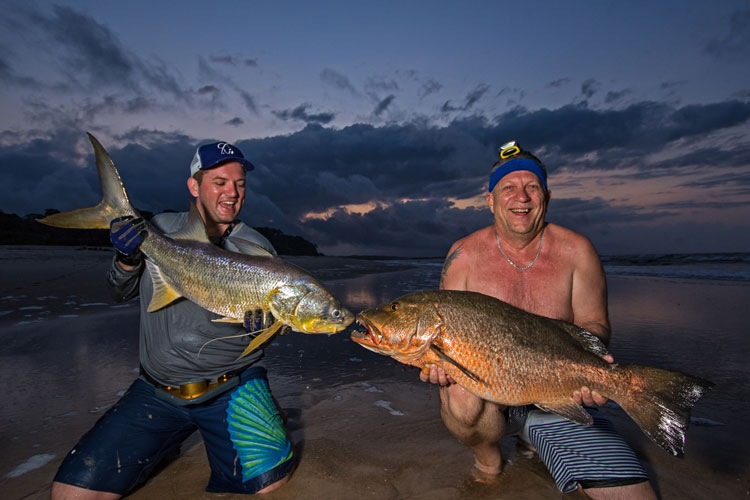 Early morning double up in the surf. When the light is low the chances are good to connect with a whole bunch of different species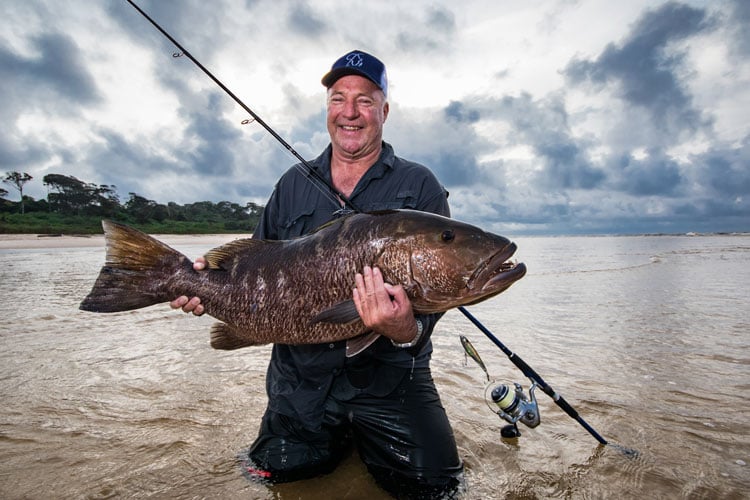 A very proud man with his prize catch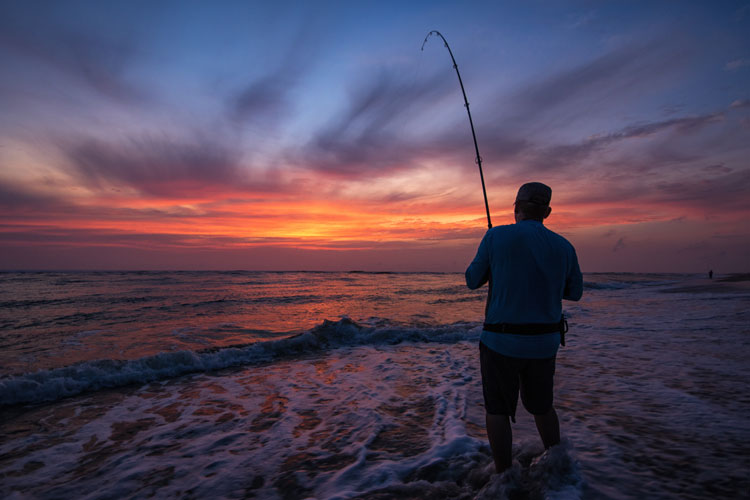 The sunsetting on another very successful week in Gabon
Thanks guys for an awesome report and if this doesn't get our anglers fired up nothing will. If you would like a quick chat with us about this trip call our office on 01603 407596
Tight lines
Paul Stevens