The destination of Å in Norway has been proving a hard place to fish for those who have been able to beat the weather and wet a line. Take  a look at the latest report from the guides out there here
After staying on land during Friday and Saturday while blowing 20 m / s at sea everyone on Sunday morning was keen on getting out again. We were met by the really hard old sea that remained after the bad weather. This made the fishing difficult and we had difficulty fishing efficiently. Several boats tried for halibut but with mixed results. The top fish on this day were nice 132 cm (68lb est), but they did not land a lot of halibut during the day. The cod were also hard to find, and even harder to get rid of. However, after the foul weather has passed, it may take a day before the fishing starts again.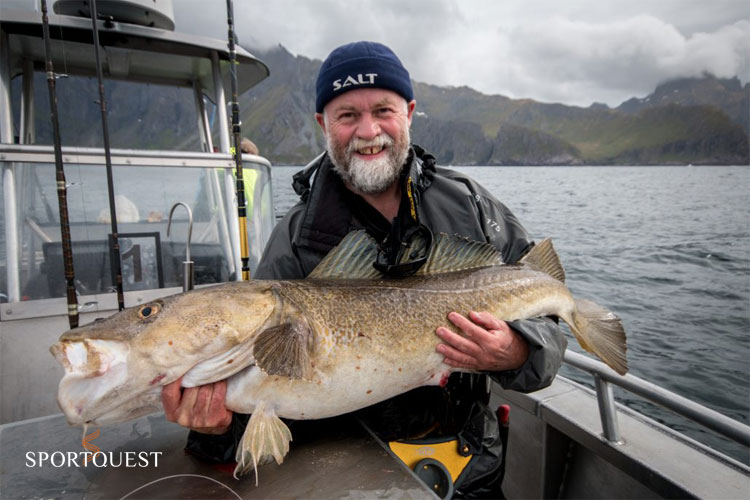 So during the last two days of the week, the sea had flattened more and we could fish more efficiently when the waves were not as high. Nevertheless, the fishing was sluggish. The cod started more on Tuesday, but there was no real move on that front. The halibut were not really on the bite as they usually do. Nevertheless, there were some nice flatfish landed yet!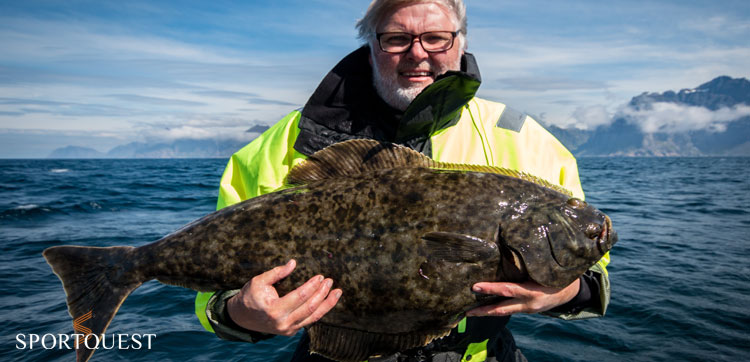 Gladly, the big sea is really dissapearing. During the late nights we have had a true victory and even during the days the big sea has begun to chase in the surface and we can take them on our poppers and stickbaits.
Now we go for a week now and keep the thumbs up because the weather is with us!
Tight lines!
André Starkenberg & Alexander Lindgren
Many thanks for the report André, hopefully the weather sorts itself out and the guests can get stuck in to some of the great halibut fishing you are renowned for out there.
To see the destination  of Å CLICK HERE
Tight Lines 
Matt