Well after the news of Alexander's huge Halibut went absolutely viral we have just had some exclusive news of two EVEN BIGGER Halibut that have just been landed…..Yes you read that right 2 BIGGER Halibut.
This destination is by far the best place in the whole of Norway for a chance of a lifetime best Halibut and also what else pleases us is that these fish were caught and released after a few pictures.
Want a weeks fishing in Å on the Lofoten islands then call us as soon as you can as when these reports hit the headlines there will be no weeks available. Call our office on 01603 407596 straight away.
FISHING REPORT:
When Alexander came out to the sea, he asked over the radio about how the fishing had gone when some boats had gone a little earlier. André and team Mille in boat 5 told them that Dejan in their boat played something really big and the feeling for the day was really good. The fish refused to give up at the beginning and the fight was rocky from start to finish. At the same time, Roger in the Guide boat dropped his bait down to start the fishing day, but for some reason the line went very strange and he never reached the bottom.
"Breaking news! Two even BIGGER Halibut just landed"
Alexander and Roger looked worried when Roger pulled the brake and the line suddenly Just turned elsewhere and the fight was on, then they realised that it was a fish and it was BIG, very BIG.
After a long struggle mixed with both lactic acid and sweat, at last both fishes landed, and there were two real dream flounder. Rogers Halibut measured 214cm and Dejan's powerful 220cm. Because all the major halibut is important to the stocks, of course, both fish were reintroduced after careful handling off the boat, all to minimise stress and damage to the fish. After some pictures and, of course, measuring, both Halibut were allowed to swim in the depths again.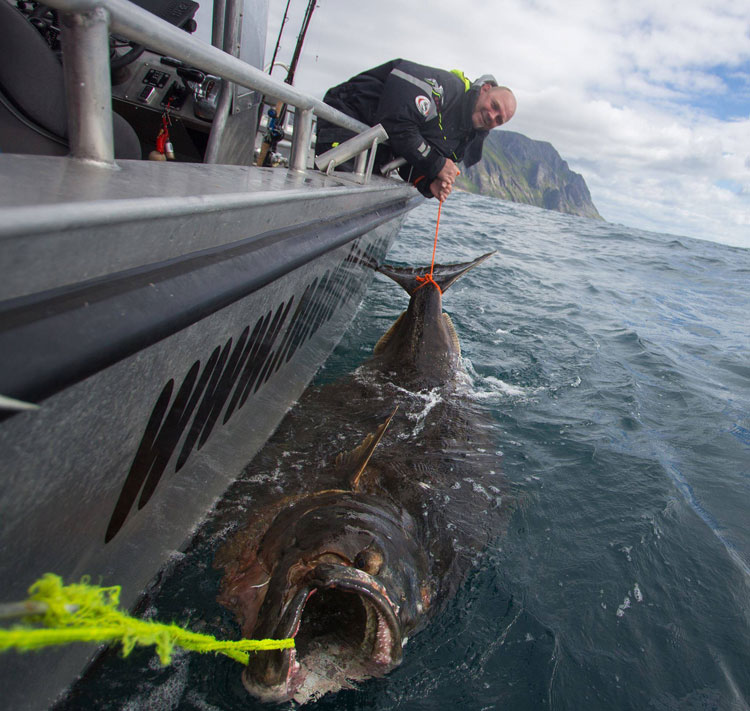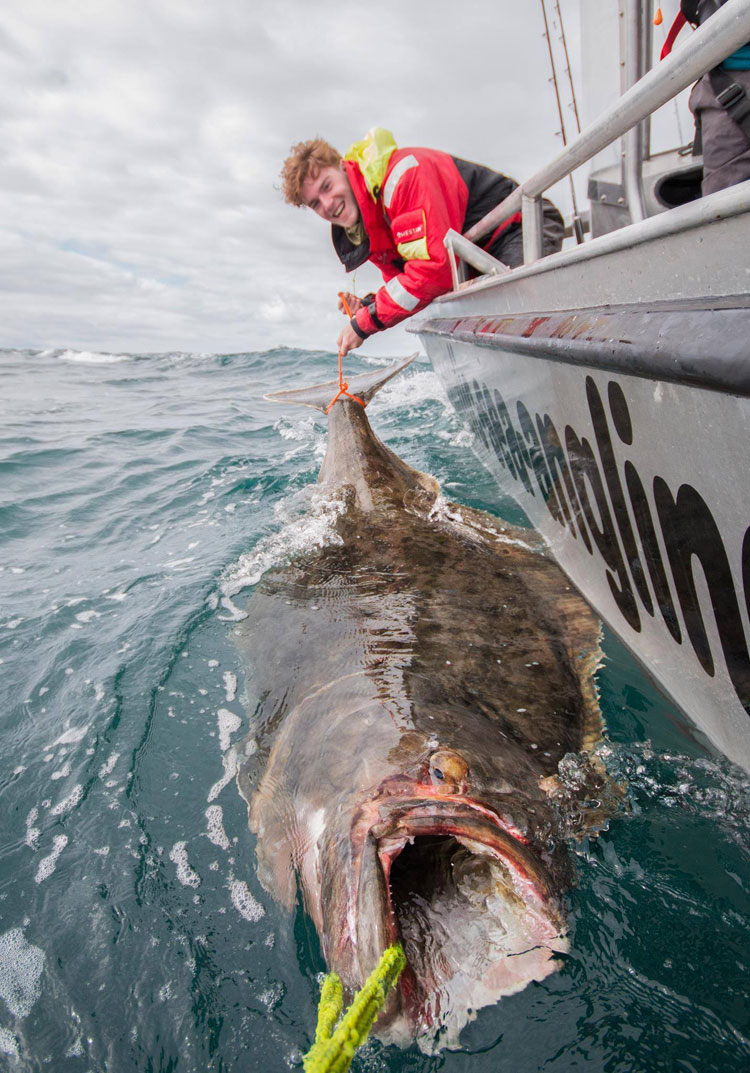 After the Olympic start of the day, fishing became slower, but in Martin's boat with Mårten, Tommy and Lopez, Tommy Landa managed another dream fish at the end of the day for a whole 175cm, of course, this fish was handled carefully and in the same way as before Of course, swim in the depths again after some quick pictures and a measure.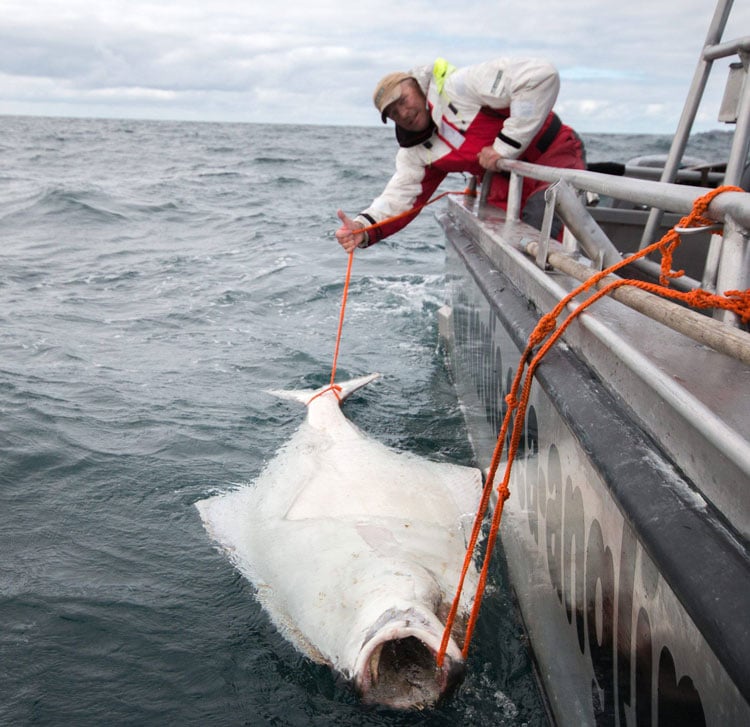 This week's fishing overall has been completely magical, with everything from crazy popper fishing, and very good cod and a really crazy halibut.
The question is whether we can ever experience a week again with four Halibut over 2 meters? Remains to be seen!
Tight Lines.
Martin, Alexander & André
This destination is off the scale with regards to the Halibut fishing… we just can not believe that in only one week we have managed to land 4 Halibut over the magical 2mtr mark and we are proud to say that these fine fish have all been Catch & Release
So a massive congratulations to the anglers who were lucky enough to fulfil their dreams of a Halibut of this size.
To view this awesome destination CLICK HERE
Tight lines
Paul