As promised in our last report, we have even more personal bests to show you. This time a MONSTER Halibut of………
The guides at Nappstraumen on the Lofoten islands sent me this report from the weekend and by the words in his email "Check this out" I certainly was not disappointed when I read what they had a caught. Huge congratulations from everyone at Sportquest on your new PB Halibut.
FISHING REPORT:
Yes, last week's fishing was truly magical, the sunshine and weak winds made everyone go out north the last days to fish cod but also to spend some time at the halibut. Which seemed to be a good recipe for those days.
The cod fishing was really good from the start with anglers all catching plenty where several fine fishes were landed up to 15kg with some really nice peaks of between 20-22 kilograms.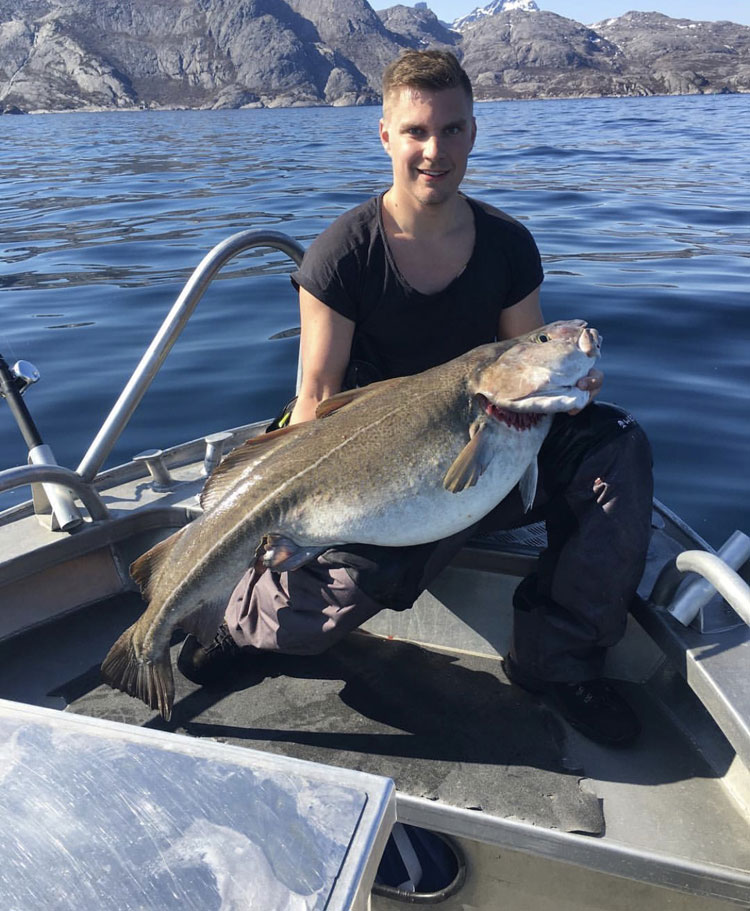 In the midst of this cod race, Bill's rod bent double and at the same time, it also hooked up on the neighbour's rod and after a while of fighting, they understood that they actually fought the same fish. After a solid team effort from both sides, they realised something really big was down there, and after about 15 minutes, this monster broke the surface and after a nice landing, this magically large halibut could be measured at a HUGE 205CM estimated weight of 285LB…. And after some pictures, of course, this beauty was allowed to swim into the depths again.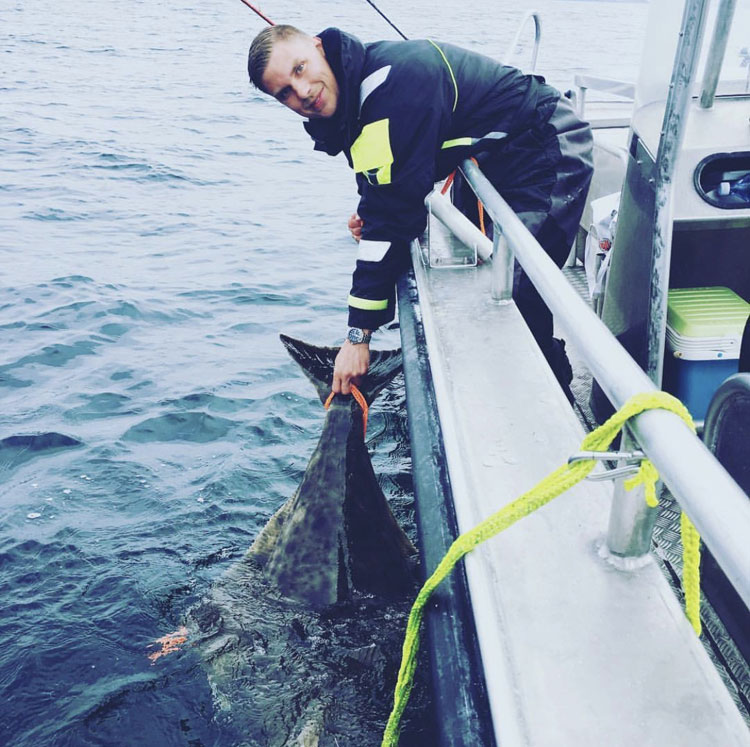 After a few minutes of resting and taking in what had just happened, Bill released his bait into the water again. An hour after the last monster Halibut had hit it, it really smashed on Bill's rod and this time it was just his fish. Of course, it made the game a lot more tougher, and after much hours of fighting, Bill finally won the match. After it was secured by the side of the boat and a fully secured Bill sat down to recover, the friends liked to measure this best, resulting in a new Year's Best in Nordic Sea Angling at a HUGE 215CM. Absolutely incredible, two 2m plus fish on the same day, which is also taken by the SAME person. Big congratulations Bill and nicely worked.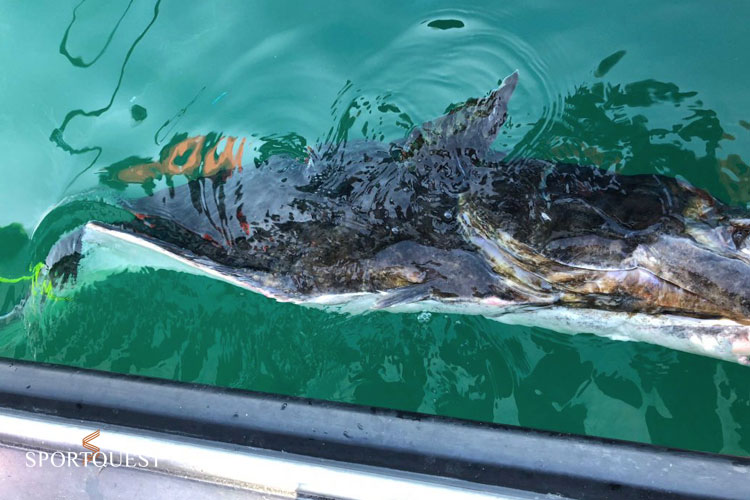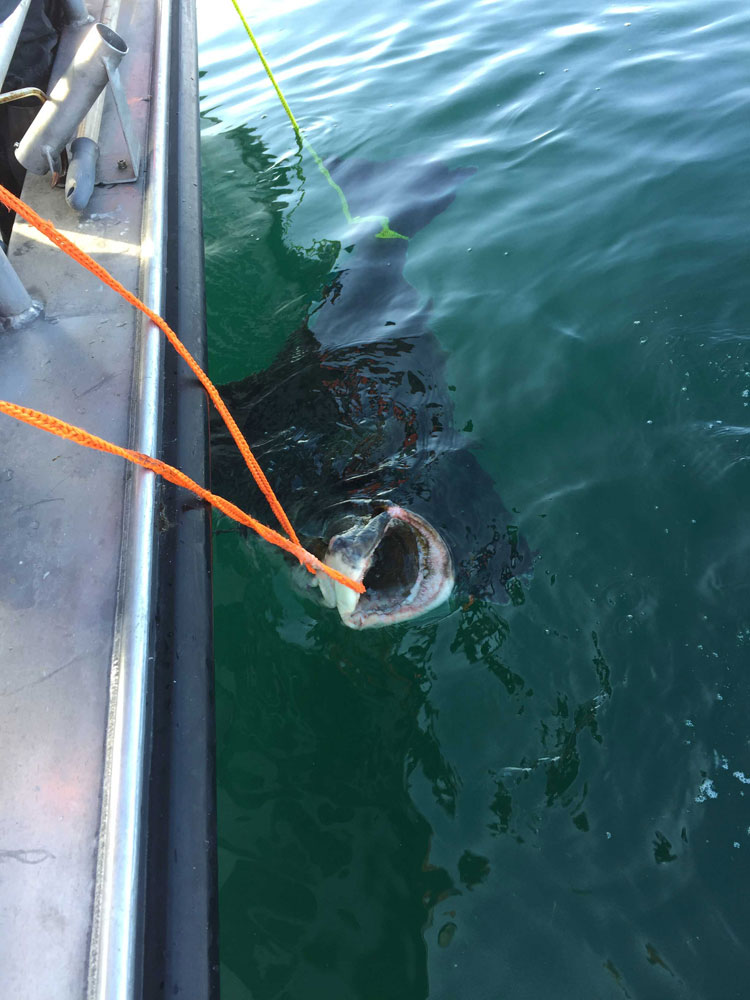 When you did not think it could be better, in the same vein came a report that Adam in boat 5 also had a halibut of 151cm, and of course all these fish were allowed to swim in the depths again. I have to say that it was a really crazy ending last week.
Right now the sun has gone and the winds are on, but in a couple of days the wind seems to be a bit of fun and then we hope to have nice fish and fresh weather here in Nappstraumen.
Wow guys, two 2m Halibut in the same day is some going and something you do not see everyday. The Lofoten islands constantly blow me away with the amount of huge Halibut it produces each year, this is why availability is hard to come by, but do not fear we are now taking bookings for 2019 and even 2020. Act quickly though as peak weeks are selling out, call us today on 01603 407596
Alternatively you can view what we can offer you by clicking HERE
Tight lines / Paul