Two New Camp Records North Norway Report from this weekend and you will be amazed at what they have just landed at two of our camps in Northern Norway setting two NEW CAMP RECORDS in the shape of a huge Halibut and a monster Cod. The camps in question are Lofoten Islands for the Halibut and Havoysund for the Cod.
FISHING REPORT
Our destination on the Lofoten Islands called Å is and has been for a while been producing some huge Halibut and this is due to the well-known Moskenesströmmen that is located nearby and is one of the strongest maelstroms in the world.
Here, the difference between high and low tides vary by almost four meters and the water can move at up to 6 knots! The Halibut caught this weekend was measured at 230cm and estimated to weigh 170kilo's (370LB's)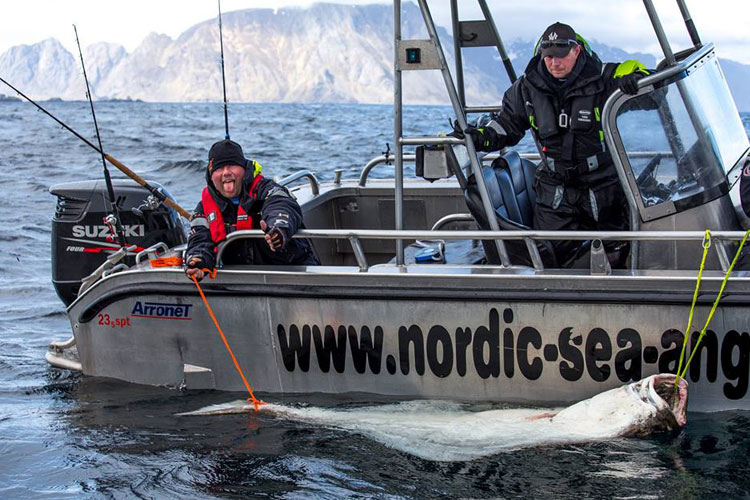 The Halibut go on the feed when this tide is in full swing as all the baitfish get disorientated making them an easy snack for the waiting Halibut.
The next new camp record is from Havoysund in the shape of a huge Cod at 37.5 Kilo, which for this time of year is huge. The Skrei Cod are hanging around Havoysund this year and anglers are managing to catch lots of big Cod.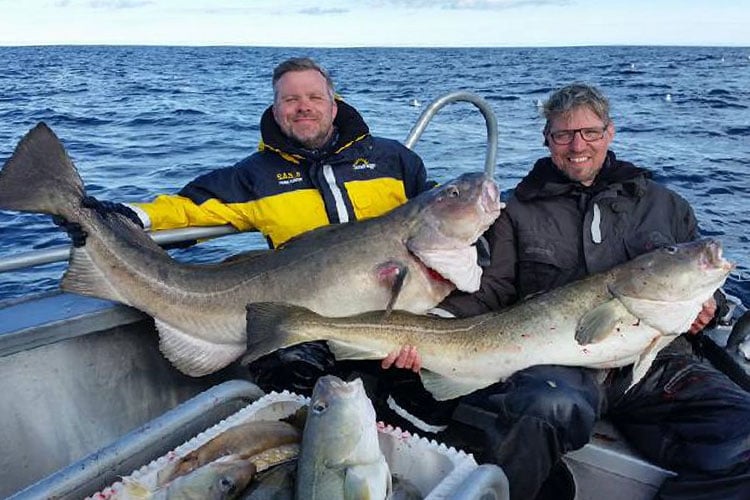 As we said in our last report from Norway, May is an awesome month to travel to Norway and if you have got any ideas on going to Norway next year then we highly recommend May the month to travel. If you would like any information on any of our destinations in Northern Norway simply call me on 01603 407596. Alternatively  Click Here to view all the other destinations in Norway.
This is just a little report as we thought it would have been rude to make you wait until our monthly round up!
Until next time, tight lines
Paul Stevens