Fishing Report Norway with the 2015 Norway Sea fishing season fast approaching I thought it was unfair not to share these couple of awesome Sea fishing videos that our guys in Norway have put together.
The first part of this Fishing Report Norway is from our destination that is the true home to the Norway Cod and is where the World record Cod was caught from at a massive weight of 104lb's called 'Soroya' and if you have not heard of this Island in northern Norway, then where have you been!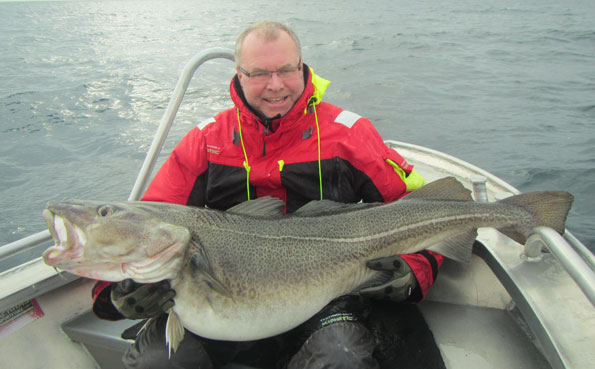 This crazy fishing only happens for around 5 weeks and starts early March and finish mid April so the window is fairly small for this world class Cod fishing. We have 2 weeks back to back booked every year for this awesome fishing and places sell fast, so if you fancy joining one year then get in there fast as we have very limited places for 2016 and why not look through the other Fishing Report Norway that have written.
 If you are interested or just want a quick chat with me then simply call me on 01603 407596
Now the next part of my Fishing Report Norway is from our camp on the 'Lofoten Islands' and if you have never been there let me tell you, you are missing out. This place is by far the most stunning part of Norway you will travel to and even local Norwegian people agree and always comment on how beautiful Lofoten Islands are.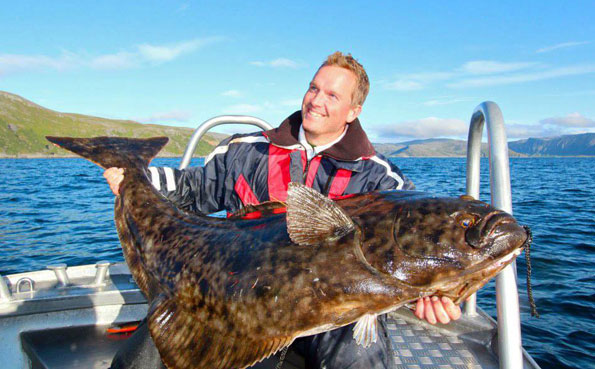 I have been to this camp in previous Fishing Report Norway and the fishing is just unreal for Halibut. Also the Cod and Coalie fishing is out of this World. The guides at this camp are first class and there is nothing they do not know about the fishing in this area. Another species that we targeted whilst fishing was the Plaice and let me tell you that it is also first class with double shots of 5lb Plaice you will not go far wrong
So, if you are thinking about that DREAM TRIP to Norway and keep putting it off because of thinking how hard it maybe to organise, then call me directly on 01603 407596 and I will take care of everything just leaving you to make your way to the UK airport and if you are on your OWN then still do not worry as we cater for single anglers, putting trips together so it does not cost you any extra to travel as a single angler.
I hope to hear from you soon and if you have any questions then please do feel free to leave a comment at the bottom of the blog and i will get straight back to you
To view my recommended camp Click Here
Until next time, tight lines
Paul