A day before I head out to Å on the Lofoten Islands on my annual hosted trip, I thought I would try and keep you all up to speed on the fishing in Norway as there will be a small break in reports whilst I am out there.
I will try to keep you all informed of how we are getting on but as you can imagine having 12 anglers to look after takes up some time, but I will try and post something everyday and may even try and get my head round the live Facebook video…. We will have to see!
The below report has been given to me from the guides at Vesterålen North Norway and it looks more like somewhere in the Mediterranean…
FISHING REPORT
We did it again, when it was brilliant nice weather all day long this week three boats went up for a long trip to our newfound place. The area is large and contains ground peaks that are not included on the chart. The surface reveals fine currents; echo sounder shows mountains that shoot up quickly with lots of big fish.
When we arrived, we started searching for the fish, we had to go around a peak as we tried earlier to locate the first cod. We continue fishing and catch fish at regular intervals for an hour. There was little fishing on that top so we headed for the next and found quite a shoal that covered the echoes. Boat 7 with stockholms succeeded really well with a number of cod between 10-15kg. Most of it happened on a plateau below the top.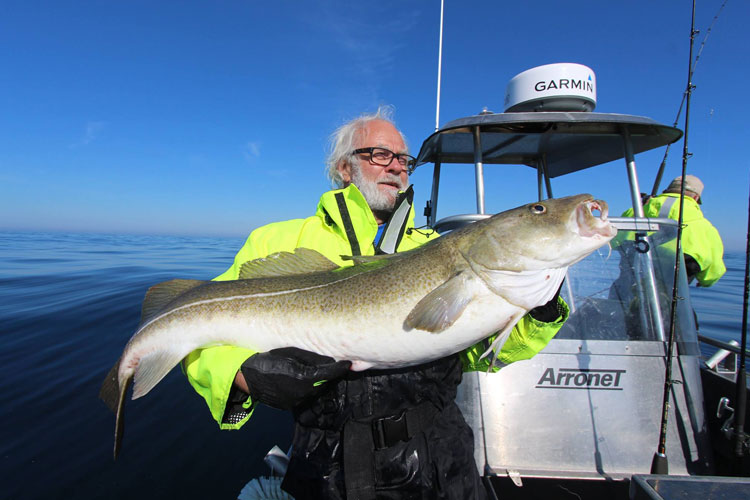 I guided two boats this day and instructed the first boat what I was looking for when using the echo sounder. Just after I change a boat, it is called on the VHF from the same boat that a 23kg fish has been landed! Really lovely!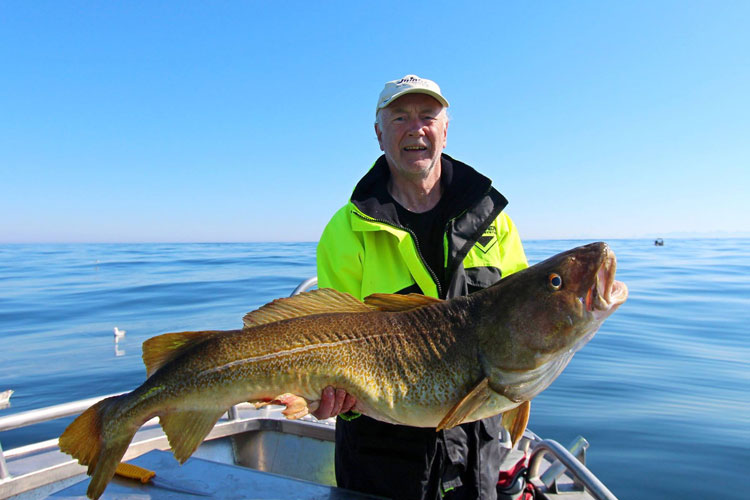 We decide to test an untouched top, but look on the road, nice ground peaks that sweep over the echo sounder while the current up in the surface becomes apparent. Once in place at the intended base we find nothing special on the echo detector but decide to go back. What a treat it would be!
The fishing was planned after rising tide and all the boats went early to catch up with it, in the afternoon when we were almost on top we had tired ourselves and felt satisfied with the day. Once in the harbour, I double check the results of the day and the last boat that reveals that they caught supported amounts of cod with a peak of 20kg +. What excellent weather and awesome fishing.
We come when the weather allows to visit this location and explore it even more as it turns out to be really good potential!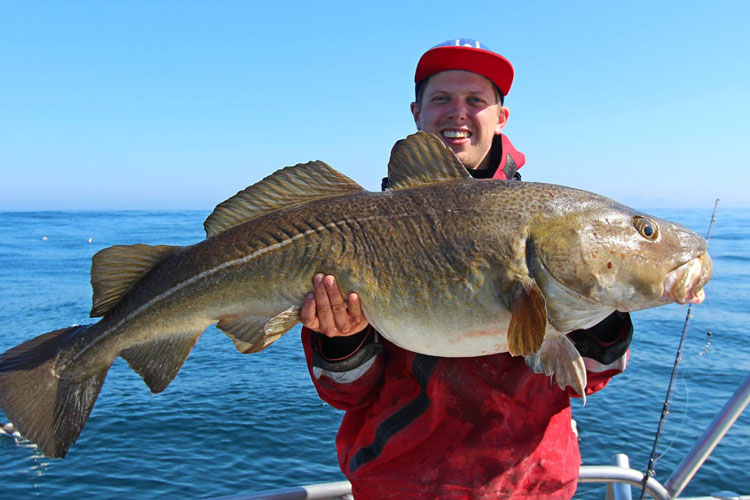 Would also like to lift Williams's nice flounder at 103cm during a previous tour. William who had a little hunch with the chop during the day took on a crazy daisy luminous jigg while we were fishing for fun. During the last operation, it was probably decided with a fairly quiet fish jig. It attracted a nice halibut to chop! William had already put it on his target list during the bus trip. From a depth of 70 meters we were helped to pump up the furry flounder weighed to 12kg. It became a perfect food fish to accompany and end the day. Or almost at least, just outside the camp, we made an effort to feed the eagles that were blown away. Suddenly, we see an eagle from nowhere folding out the grips and picking it. We try again and it repeats again, from nowhere another eagle takes hold.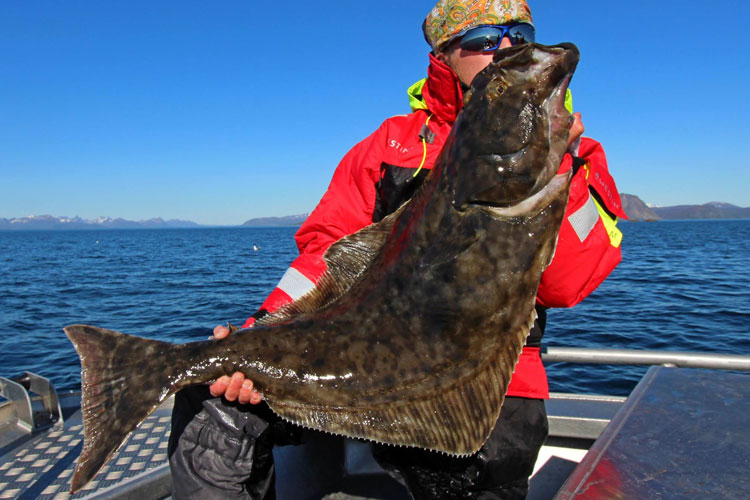 What days we had and the one who ordered the weather did a really good job!
Christian Karlsson, Vesterålen
Thanks Christian for your great report. This new destination is really showing some huge potential and by the looks of the Cod, may well be a place where I run a hosted trip. If you would like further information on this destination CLICK HERE
Until my next report, tight lines
Paul