After having a lovely week off myself, I have come back to lots of fish filled reports from most of our destinations in North Norway. I will start the reports from one of our newest destinations, Vesterålen.
This year at Vesterålen we have been keeping a close eye on what the fishing has been like and boy we have not been let down. Just take a look back at some of the other reports from there and you will soon realise that this destination has to be your next port of call.
FISHING REPORT
So on to another week with new guests turning up with all sorts of tackle to try and tame some of these huge fish that have been getting caught. The main aim for some of the new anglers was the Ling and if past weeks are anything to go by then they should not be disappointed.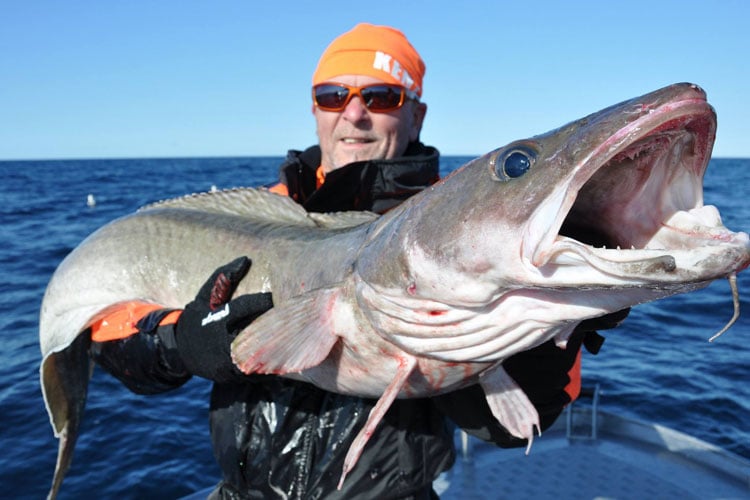 With the news of very bad weather for their first couple of days we all decided to plan a good get together for all the anglers with local catering and some good beers.
The weather finally broke for us on Friday night so the plan was hatched to head out far on Saturday and with this news sent around all the guests, we soon had the buzz back again and everybody was fired up.
We headed straight out to the Ling marks that have been doing well and first drop down one of the guests managed a super Ling measured at 145cm. Well the whole of Saturday carried on with big fish after big fish even the Cod seemed big this day ranging from 15KG to just over 20KG which is a great summer fish.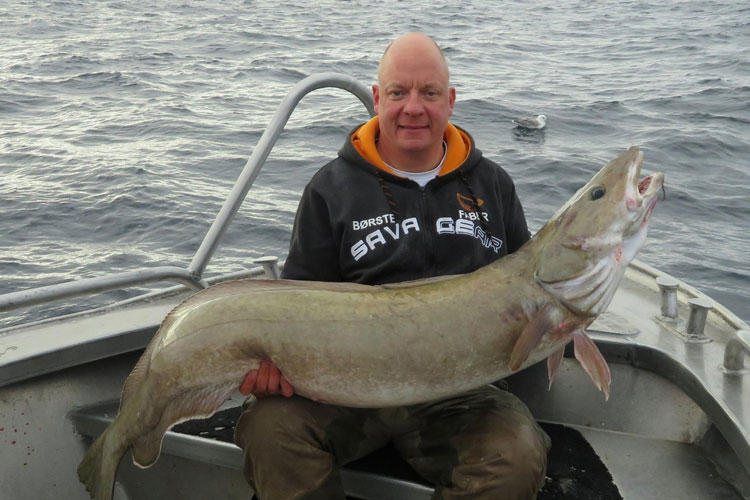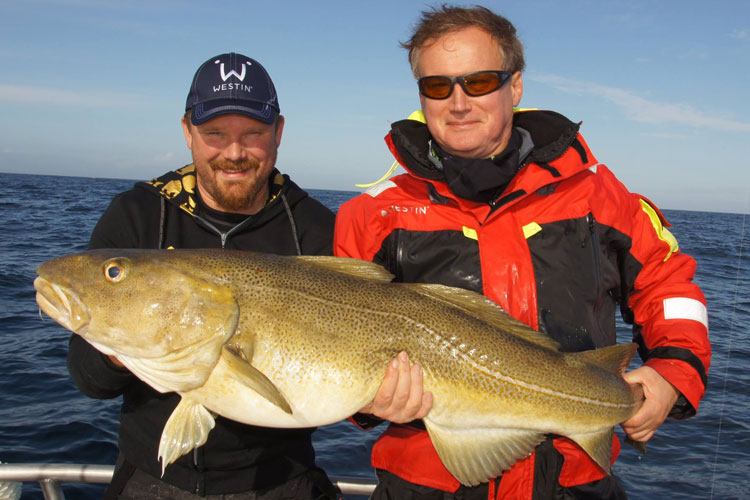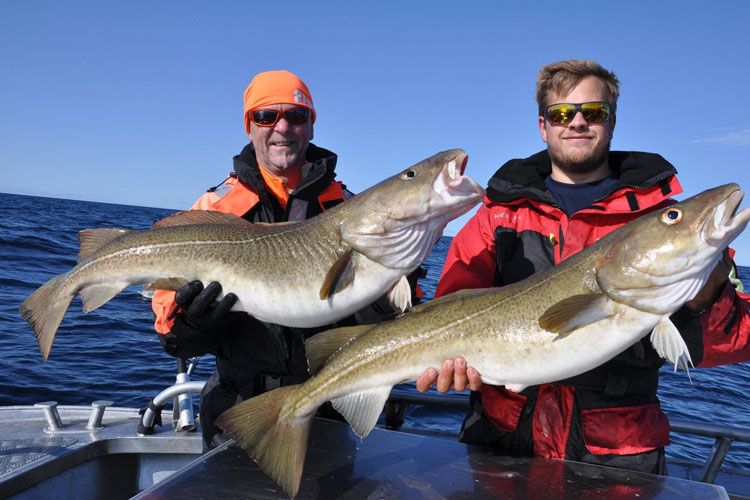 On Sunday the boats decided to split up a little in search of different species and by the reports from the guests when they returned back to the bridge, no one came back disappointed. With big Coalies, huge Cod, Halibut and more super long Ling we had many happy anglers.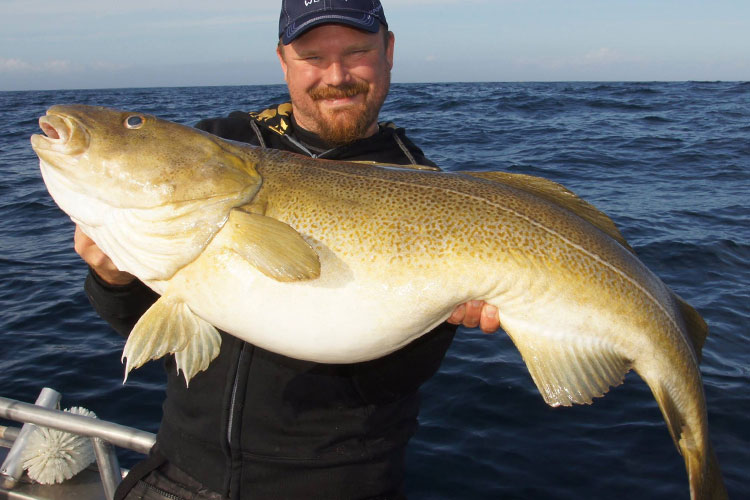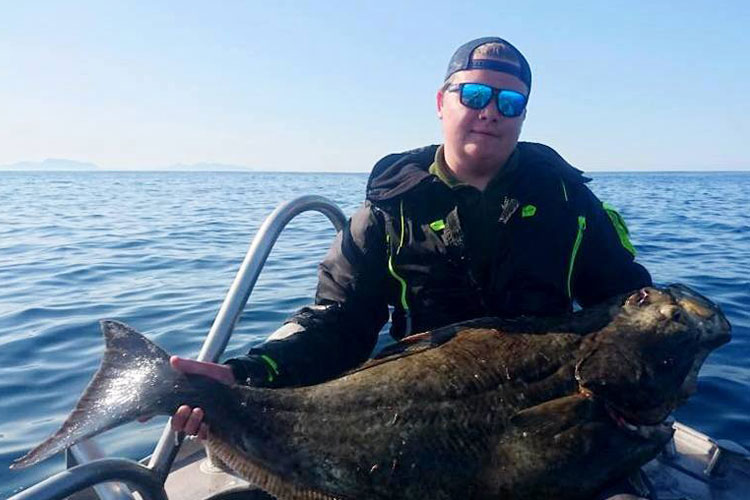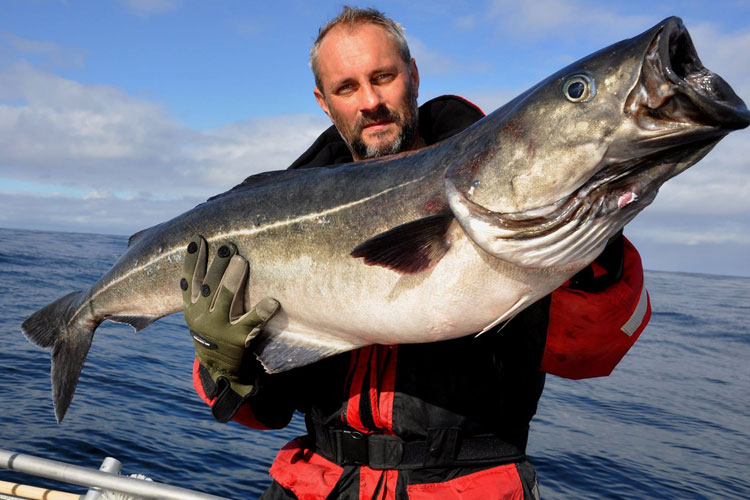 We even got to see some hungry Sea Eagles take a dead fish very close to the boat, which is a magical sight.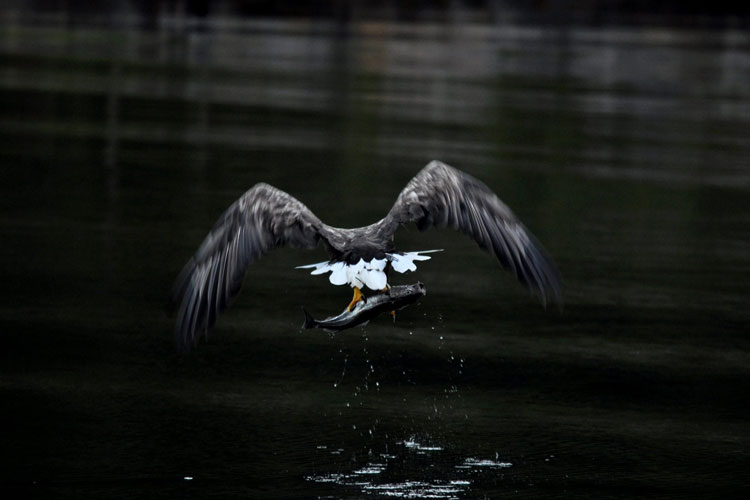 Lets hope the week carries on in this way!
Marcus Eriksson and Christian Karlsson, Vesterålen
Thanks guys for your report and its nice to come back to work and read how things have been going since I have been away. Keep up the good work.
If you are interested in reserving a weeks fishing here for 2018 or even 2019 then call our office on 01603 407596.
You can view all the holiday details by clicking HERE
Tight lines
Paul