This week at Vesterålen we are visited by three groups from Sweden, as well as by my dear father Magnus, who previously worked as a guide for us here at the NSA. The goal for us was, as always, to drive as much as possible after the Halibut.
On Friday morning, we went out of the camp to search for the fish, under rather tough weather conditions. When we came out into the fjord, we decided to try to get to the west side after all to be able to go after the Halibut. Once on the open sea, we felt that it was a bit too messy to be able to fish wisely, so we decided instead to put some drifts in more sheltered waters.
Already in other boats, and its dad's jig at 80 meters that gets hit and felt great! Unfortunately, this fish disappeared within a minute, but we guessed it was a better sized fish.
Quick tactical change, and we headed for an area called Littöya. Now the conditions were better and we started the drifts after the Halibut. It didn't take long before I have something biting on my dead mackerel, and just a few seconds later, it charges off! I manage to hook the fish and it was a good fight with many rushes. Finally, the fish sprays the surface and we can land a really neat Halibut of a fine 138 cm. We start a new operation and this time it hits my dads lure. The fish puts up a great fight once again and we can land a very nice Halibut of 115 cm! After this we felt quite satisfied when the wind started pushing again and we controlled the boat home. Once in the harbour we were also told about nice fishing from the other boats. Rune and Erik told us about some fine fishing with both cod and Coalfish and a very nice Halibut of 108 cm! By the way this was the first time they fish in Norway.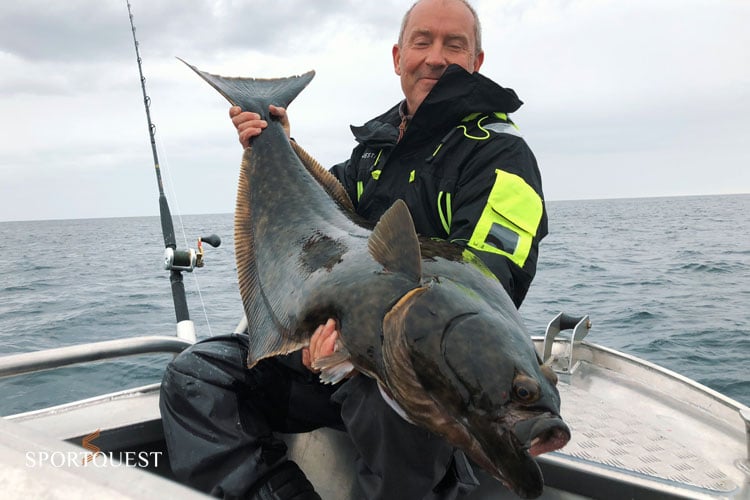 Yesterday, the forecast showed even tougher weather, but we still managed to head to the west. Once again, we notice that it is a very rough sea, and we chose to fish a different more sheltered area. After some poor fishing we chose again to try yesterday's tactics and we drive carefully towards the open sea. Big waves made it difficult for fish, but the fish were hungry! Unfortunately, we missed a couple of contacts on the halibut rods during the day, with only the head remaining on the mackerel as a result. On the other hand, we got a bunch of fine cod over 10 kg with a really nice 15 kg cod! We also had a really fun fishing for big Coalfish chasing in mid water.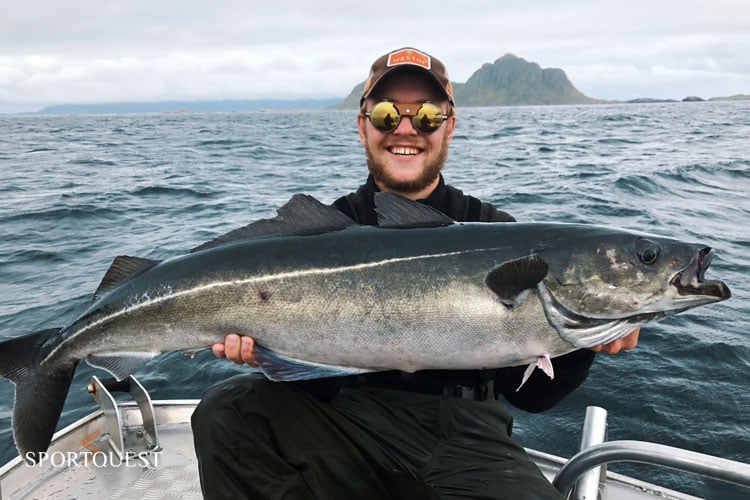 Today we are blown out and keep our thumbs up for the winds to settle for coming days. Hopefully we have a long trip in sight!
Tight lines! / Oscar Lundahl & Marcus Eriksson
Thanks guys for the report lets hope the weather breaks for you and the anglers. Vesterålen is such an amazing mixed species destination with great accommodation amazing accommodation and excellent professional guides. Visit the full details HERE
Tight lines / Paul & Matt