Villa María Fishing Report Feb 21 – 28 and one thing we seem to be really missing this year is the rain. The river remains very low and clear, but it's still delivering good sea-run brown trout fishing for customers who can adapt their approach.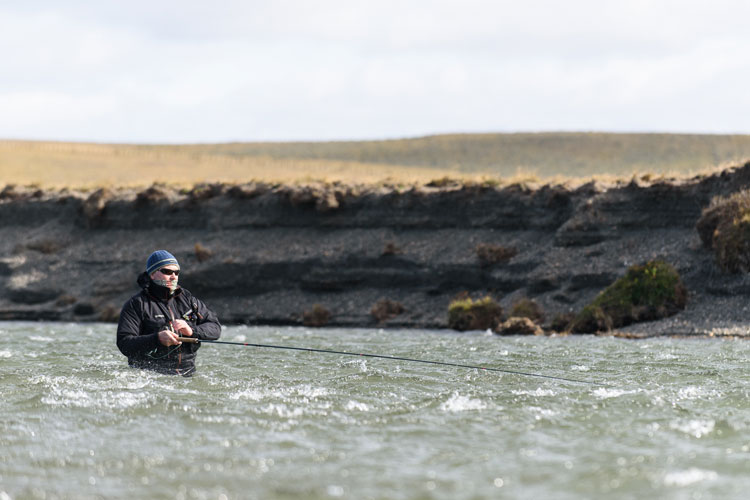 Light rain last week bumped water levels by less than an inch. That doesn't sound like much, but the fish feel the difference and react accordingly making them charging upstream or changing positions in the pools. The group of return customers knew the drill and how to properly adapt to the ever-so-slight changes. Faced with low water, relatively strong winds, and cool temperatures dropping all the way to 3-degrees C at night they still found success.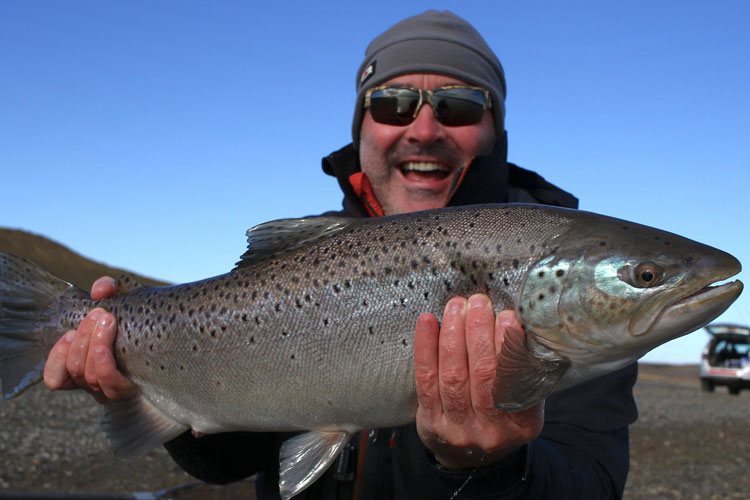 Again, everyone dabbled with a variety of flies for best results across changing light, temperature, and time-of-day conditions. Summertime staples like small nymphs and green machines performed somewhat better than others. And leeches remain the killer option in low-light conditions.
Regarding lines: Skagit heads with short sink-tips have been the go-to option in the slightly deeper pool. Although, floating and intermediates lines saw a lot of action this week and success. The group also enjoyed using ultra-light switch rods, so it was fun dealing with some monsters that the river kicked their way.
Largest fish of the week: 24 lbs.
Fish over 20 lbs: 7
Fish over 15 lbs: 28
To see the full details all about this destination and ALL our other fishing destinations in Argentina Click Here