We just finished the Villa Maria­ Fishing Report Week 3 and it was fantastic!
The weather has improved dramatically from previous weeks with milder temperatures and gentle winds and this combination helped us to get the very best from the river.
The river is now low and clear so you need the be extremely careful how you fish each pool. The correct choice of lines, long leaders and extremely careful wading and casting are a must.
However the customers we hosted this week have been fishing the Rio Grande for over 10 years so they understood the scenario and did a fantastic job.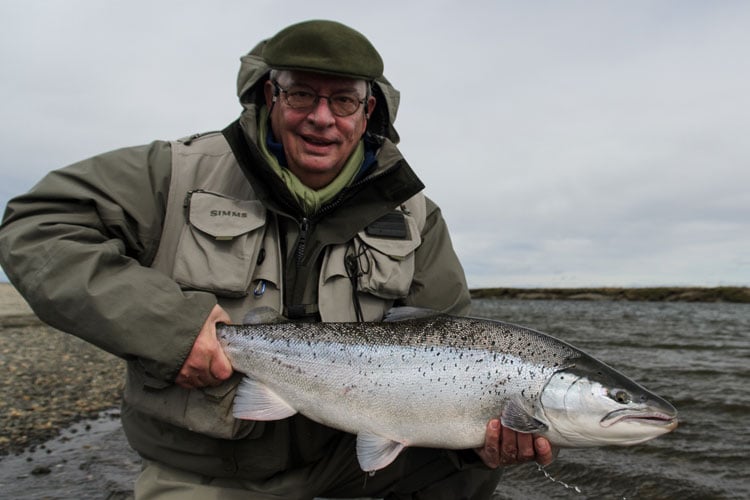 It also helped that we had a run of big fresh fish. This year the fish are particularly fat and gorgeous looking!
Slow sinking lines or intermediate lines with 10ft+ leaders were lethal in slow flowing pools. For the deeper or faster pools the use of heavier sinking tips were the best option but still long leaders were useful in those set ups.
Nymphs, both weighted and unweighted were the most successful patterns, especially those that were not very shiny. Some of them, fished just below the surface and without any stripping or motion were responsible for some outstanding takes, very similar to a regular or resident trout.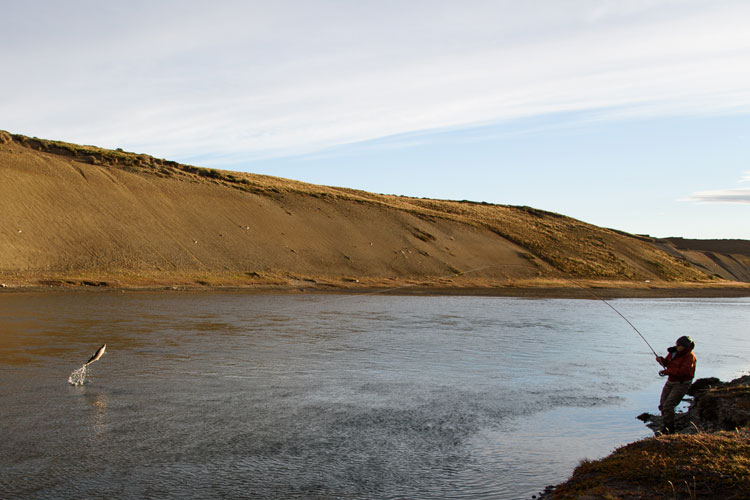 Largest fish of the week, 22 lbs.
Fish over 15 lbs: 21
If you would like to see all our Sea Trout destinations Click Here and we hope to have you join us on one of your trips next year. Plus remember ALL of our destinations come with our price guarantee.