Welcome to Villa María Lodge 2019 season
This year we started with normal conditions for January here, that means dry and windy. The water level is similar to last year at the same time and surely on the low side for the time of the season. But the river looks in a good shape and without many structural changes.
Our opening week we welcomed a mixed group. Joerg and Heinz started to visit as in 2006 and Douglas, Greg and Leo were making their very first experience in Rio Grande.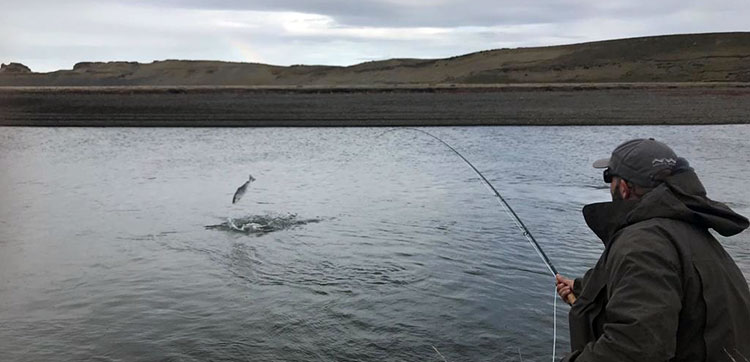 The wind and air temperature were major players this week. Almost every day we had gusts reaching 70 km/h, making fishing some spots very difficult. But nothing was impossible as we were able to adjust the tackle and techniques, and all the guys were very patient listening to our suggestions and all of them learned many of the tricks to catch some gorgeous fish!
All the newcomers achieved great success and all of them caught fish in the 18-20lbs range!! Kudos guys!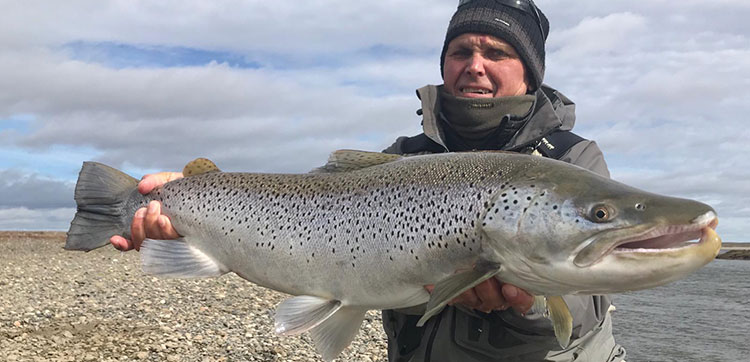 Aside of those personal records, several double figured fish were caught, all super silver, super fresh and with unbelievable power and explosive fights.
Water clarity was not compromised most of the days due to the wind, but low air temperatures over night made water temperatures drop significantly.
Having all these factors into account, the most successful set up included good skaggit lines, medium to heavy sink tips (10ft usually) and long leaders.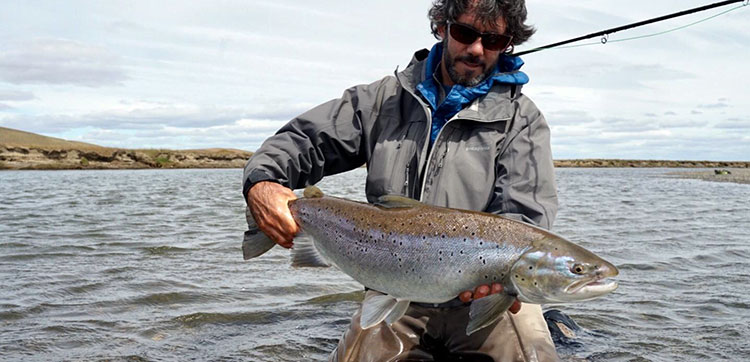 In the fly department, no big surprises here, and rubber legs and nymphs were the most productive patterns of the day, increasing slightly the sizes of them in the moments of lower light.
We are very enthusiastic for the upcoming season with this fantastic opening week we just enjoyed.
Largest fish of the week, 21 lbs.
Fish over 15 lbs: 17
Alejandro Martello
Villa Maria Lodge Fishing Manager