Good friend and new guide for Sportquest Holidays, Mark has just landed back in the UK after experiencing a very tough weeks fishing. The fishing off the Lofoten Islands is normally some of the best you are likely to experience, however if the weather gods are against you, you are fighting a loosing battle and the guys in the office that put these blogs together like to tell you how it is and not just the good times.
"When the weather gods deal you a bum card, your holiday will be made what it is by how you handle it"
This was Marks personal trip with 3 of his friends and after speaking to him many times about how good the fishing is at Å on the Lofoten Islands, his whole group were buzzing with excitement. Unfortunately things didn't quite go to plan, however I think Mark and his group tried their hardest and that is all you can do. Never give up and make the most of a bad situation!! I will hand you over to Mark's report:
FISHING REPORT
Day 1: Started with good weather and been able to travel up north where we were able to find some good size cod and some hook ups on halibut, but none reached the surface.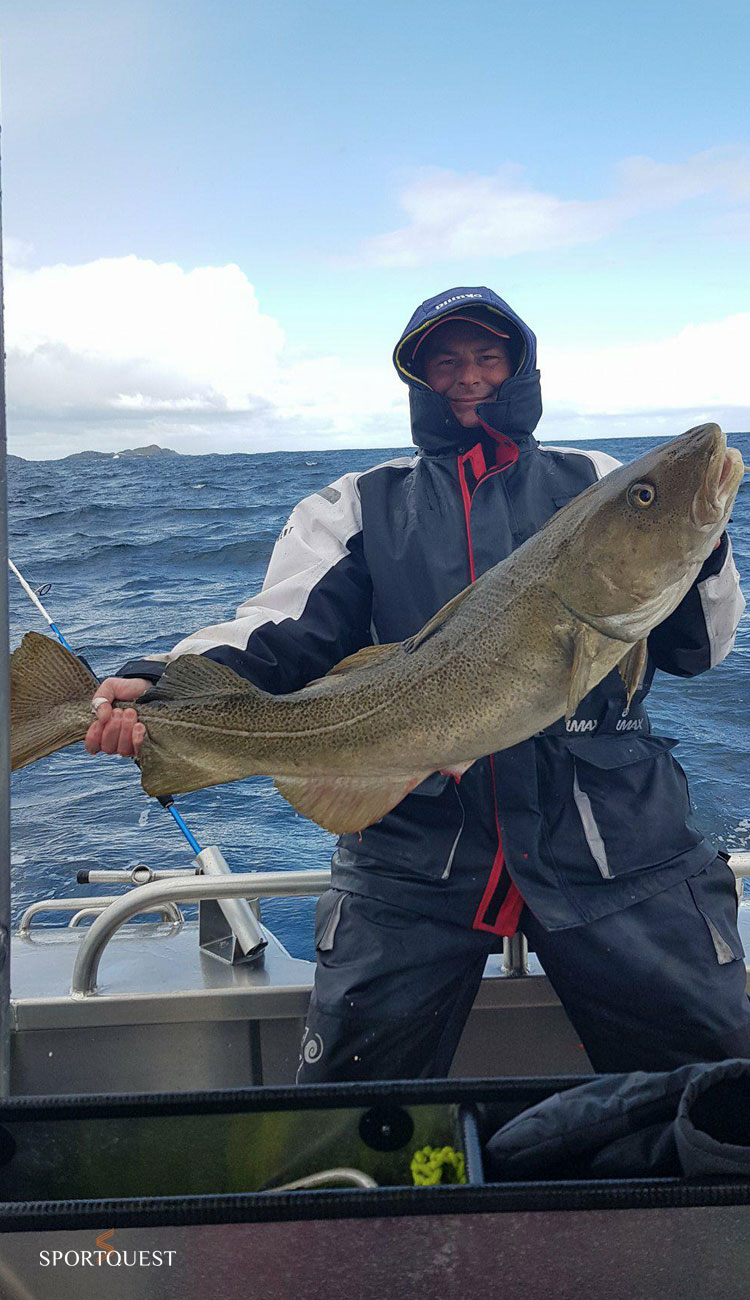 Day 2: The weather started to get a little harsh but able to get to the same grounds and apart from 2 good size halibut lost close to the surface and a couple of table cod the day was good but a little frustrating.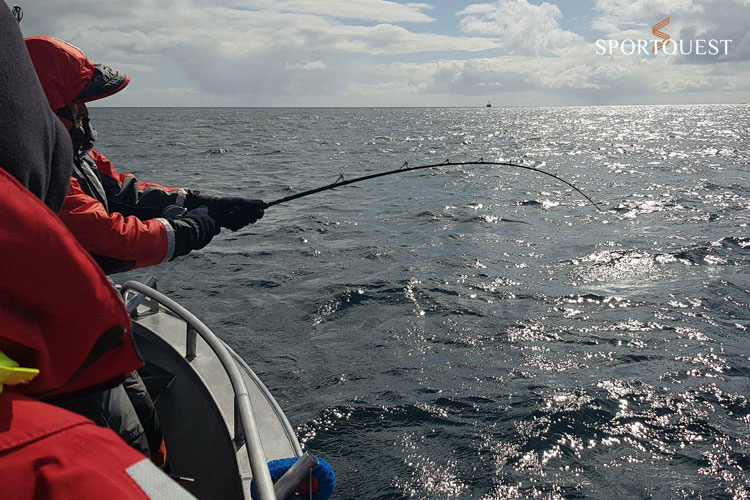 Day 3: Weather hard today so a day on just halibut fishing, but with no success.
Day 4: The gods decides that no one was fishing today and this also carried through till day 5 but did manage a few hours outside the camp on some tops, which produced some table cod and some welcome haddock.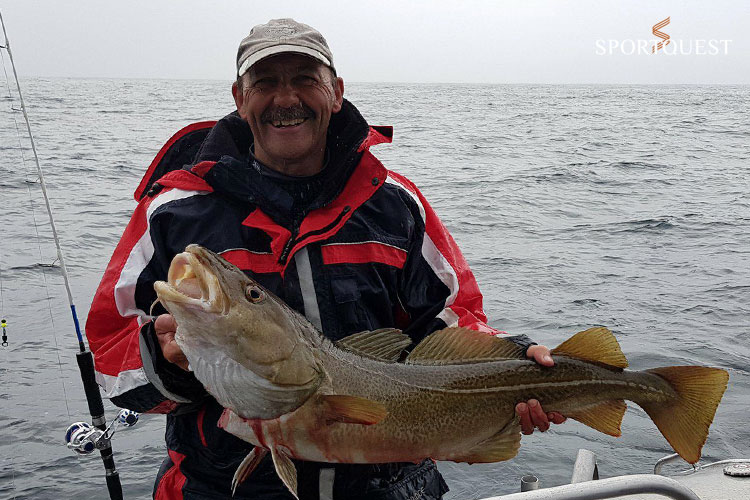 Day 6: Ok it's do or die day, so we did and Andrea agreed to try and get us some halibut near the stream, so off to find some bait fish and pound our way through the heavy seas. After a while fighting to keep the boat in a reasonable drift line and speed, Ben gets his chance and fights for several minutes with a good size halibut but unfortunately again it threw the hook. Whilst picking up some nice size cod on dead bait the second chance comes to Phil who lands a lovely halibaby at 73cm, perseverance carry's on till the day runs out and it's time to return and clean these fantastic boats which have worked so hard for us in these conditions.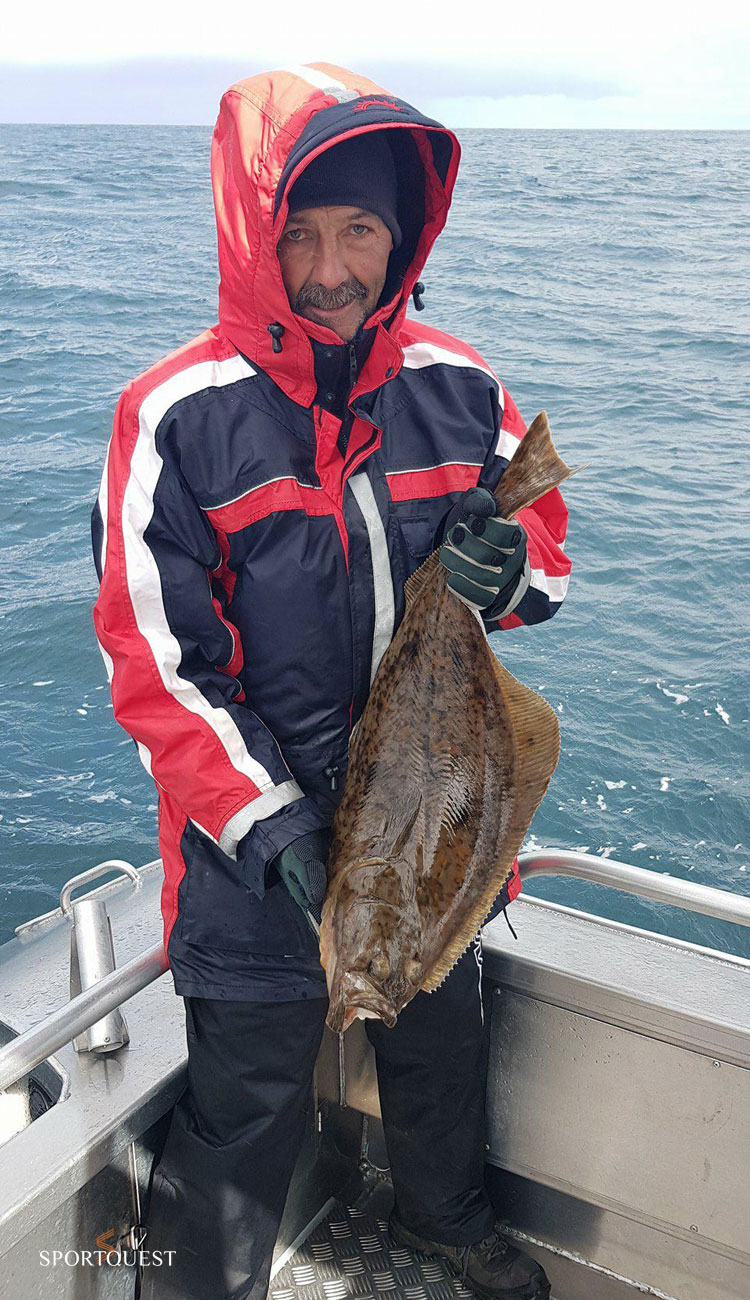 After sorting everything out it's a well earned steak meal and a couple of beers in the lovely harbour restaurant and prep for the journey home. Thanks Sportquest for making everything run so smoothly but next time please can you organise us some better weather……
Mark and gang
Thanks Mark and such a shame about the poor weather, this destination really is very good. To give you an idea on how unlucky you were, they lost a total of 2 days last season to bad weather! Like I have said above, we at Sportquest Holidays try to report on bad times as well as good. Hopefully our next guys going out to Norway have better luck.
Keep looking out for future reports. Tight lines / Paul