Havoysund in Northern Norway has seen some pretty tough weather recently and finally they have the weather god's look down on them and flattened the seas. The boats have gone out to some great new marks with a huge amount of success.
Head guide Johan has sent us a great little report over the weekend from a group of very lucky anglers who have managed some dream fish.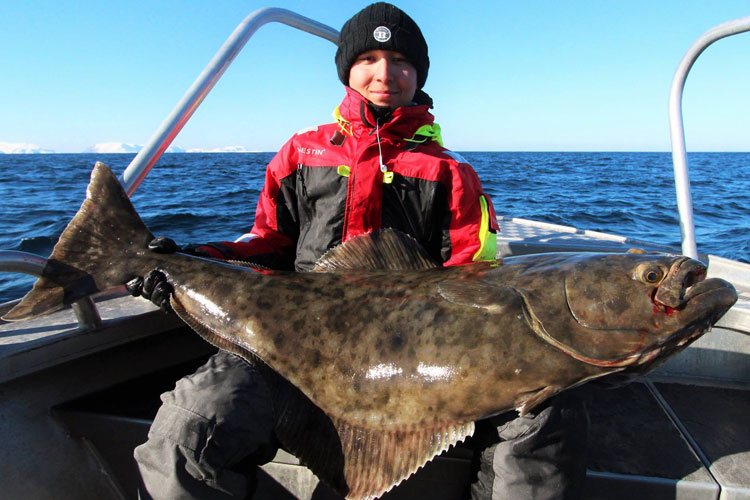 If you are looking for your next Norway adventure then we couldn't recommend Havoysund enough as it is the most Northerly part of Norway you can get to mean the fishing is probably some of the best in Norway. We still have some peak weeks available in Havoysund so get in touch and we can talk through the trips, call me on 01603 407596 enjoy the report:
FISHING REPORT
Yesterday we looked out on a very calm sea in the sunshine, after two pretty tough first day. We managed to push up a bunch of cods before fishing died of sharp, we decided to make a longer travel 6 nautical miles west off and running in a field we have not tested before, and there was the scramble!
Once in place, it did not take long before I had located large quantities of fish that were good on the ball, and everyone on the boat got on well with fish. From nowhere was Nikolai with a flounder of the model less at the edge of the boat and we all were pleasantly surprised by this flat fish under the measure, which of course, quickly got to swim back. A number of cod later stood Eduard with a good spöböj of a fish that seemed to draw a large amount to be cod, this turned out to be his first ever flounder at 89 centimeters.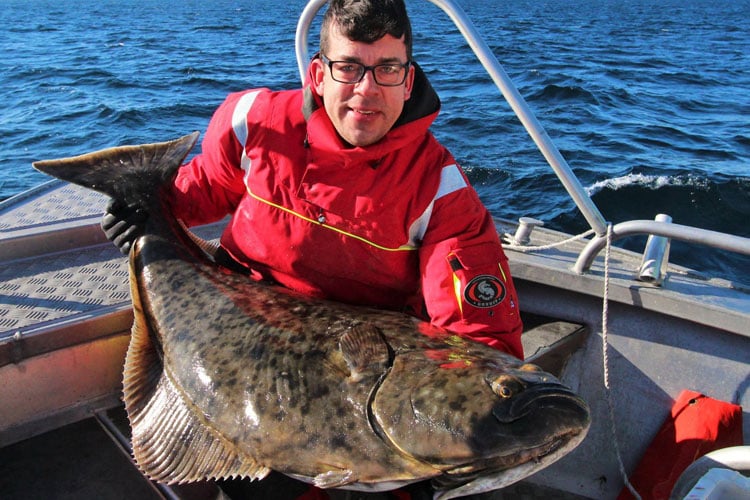 Today, we have continued to perfect weather conditions to do what we feel, so after a few hours skreifiske morning with initially good results, we decided to make a wholehearted flounder bet a "Foppa Slipper rubbish" west of the camp. Two minutes into the first operation hears a desperate Christopher 17 years old in the bow of the boat, his rod was weight twice over and he took soon as he hooked in his first ever flounder, who wanted anything but to follow up to the boat. After a fierce fight between Christopher and flounder so we could finally get to shoot a very noble fish in his arms measuring less than 127 centimeters. The joy of the boat was on top and I put on the new operation, ten minutes later it was time for Eddie to pry large, and when he neatly pressed a heavy fish from 45 meters depth we managed then land a cruel flounder at 138 centimeters !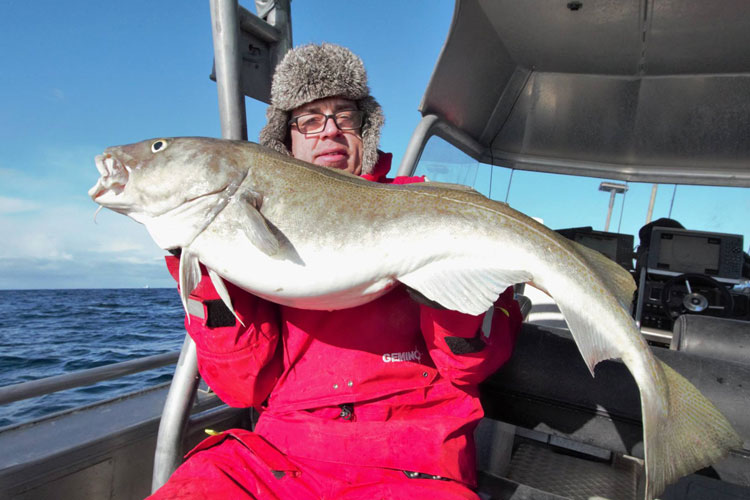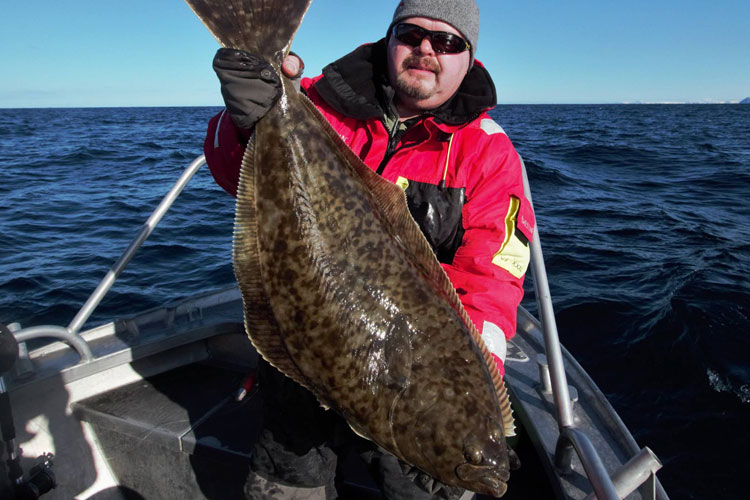 Flounder continued to be on the ball and we landed one to around 15 kg and lost a number of fish, including out of a line breakage …
Then something really cool!
Christopher shouts suddenly "what is that!?!?!?" of sheer amazement and pointing into the water with the rest of us in the boat, looking down over the railing and witness an estimated 120 centimetres large flounder nice and slow swim scarce meter below the surface preciiiiiiiis next to the edge of the boat. Without following any jig or something else, swam the freely past the boat and greeted before then gracefully swam away out of sight, the magical experience.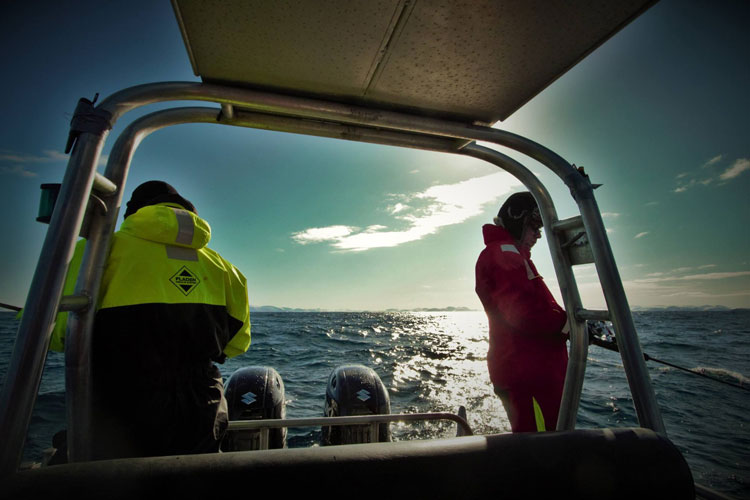 The projections show continued good weather so stay tuned for more big fish reports!
Thanks for the reports guys and look forward to hearing more
To view all our sea fishing destinations Click Here
Tight lines
Paul