Last day's fishing for this week was limited in the morning, but in the evening the wind died and the sea was completely calm with a gentle wave that moved us at a moderate pace. Once on top of the peaks, there was plenty of fish but the cod was close to the bottom.
Boat 4 with Erik, Nickan and Jennifer started a little later and fished until the evening when suddenly a large cod grabbed the lure fished near the bottom. The fight was a little sluggish, but once the cod hit the surface we could all see it was a big one. It was both long and heavy looking and when the fish was lifted everyone was amazed at its size.
The Cod was a massive 144 cm long and weighing 25.15 kg a couple of hours later in the harbour there was lots of congratulations and high fives to end this fishing adventure for Nickan and Jennifer.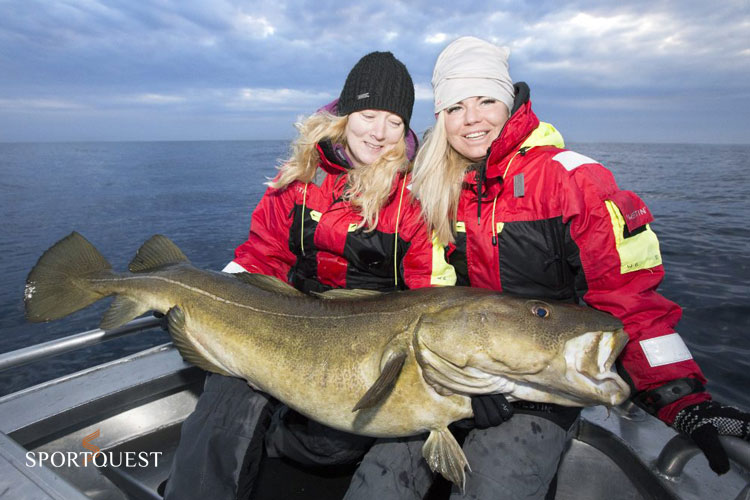 New year best in cod by 150 g and boat 4 has now set new camp records on both Halibut and Cod. How will next week be? Weather forecasts look promising so we keep our fingers crossed for an equally successful fishing!
Thanks guys for the final report from this week, lets hope the anglers coming out from us have seen this and are looking forward to start fishing. If you are interested in fishing Vesterålen then get in touch with us on 01603 407596. You can view the full details of this amazing destination in North Norway by clicking HERE
Tight lines / Paul