Less than a week before the opening of the season conditions looked pretty tough! Rio Gallegos was low and this winter's dry spell was still lingering over southern Patagonia! our guides were preparing for a week where floating lines, long leaders and an overall stealthy approach would be the key to success!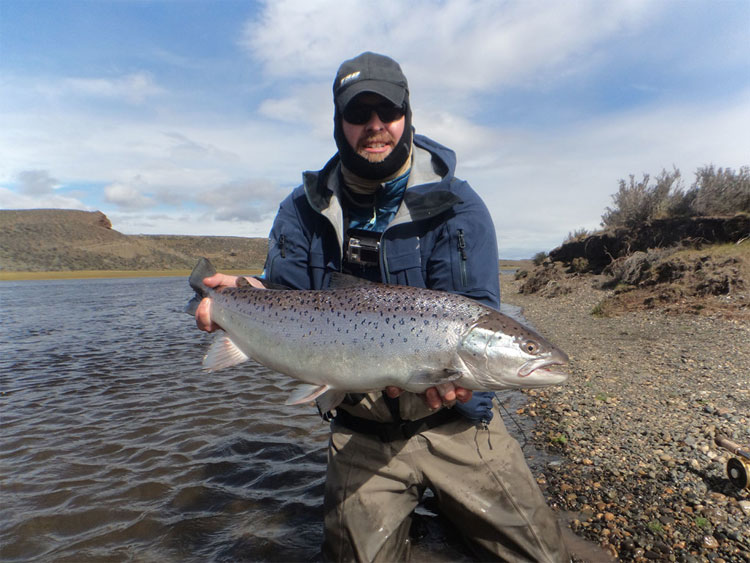 Along with the first group of clients came the much needed weather change and brought us rain, wind and what most non-fisherman would probably refer to as shitty weather! However for all of us…we were doing cart wheels as we only know too well what this would mean!
The bliss of rain and colder weather was exactly what Rio Gallegos needed and fresh runs of fish started making it up the river! With fresh silver fish stirring up the pools the stationary colored fish got anxious, more aggressive and started biting as well!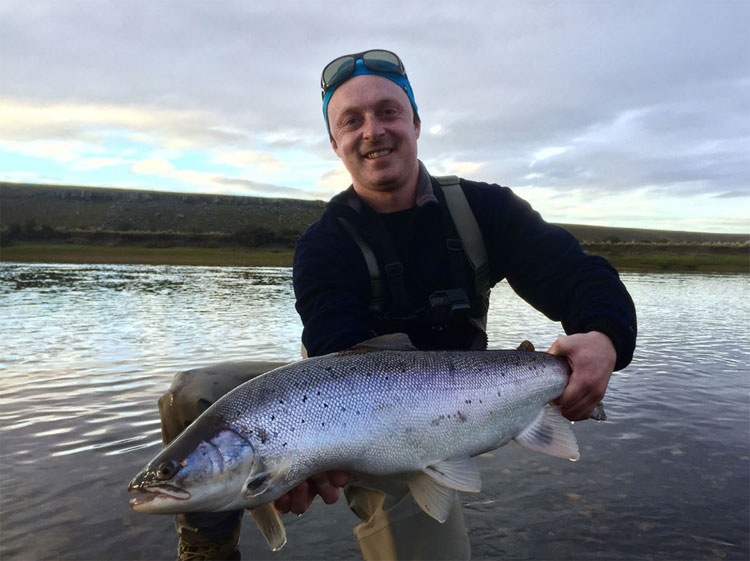 The fishing was rather consistent during the week with some ups and downs. Hot zones changed from day to day and sometimes session to session but overall the fishing was very good!
Biggest fish belonged to Per from Sweden who landed a solid 20 lb fish along with a bunch of smalles ones in the 7 – 12 lb range.
Top Rod this week went to David with 16 Sea trout landed. Skills and experience from fishing here several times before along with the smart and humble approach of listening to our guides certainly paid off!
In terms of the lodge life we were happy to see that the new winter garden was very appreciated and as far as we know none of the guests lost weight during the week! Mission accomplished!
Total number of Sea trout: 73 (above 4 lb)
Biggest Sea trout: Per B – 20 lb
Average Weight: 9,65 lb
Top Rod: David R – 16 Sea trout
Total number of Brown trout: 163 (above 12 inch)
Biggest Brown trout: 7 lb
Remember if you like what you see and would like to join us this season we have the odd rod available in places throughout the season. We are also taking bookings for the Sportquest Holidays hosted weeks for the 2018 season.
To see all our fishing trips in Argentina Click Here
Do not miss your chance call me today 01603 407596
Kind Regards Peter