Week 2 started with a good number of fish being landed in most zones right from the start as the river was in good condition. Although fish was being caught all over, the lower zones were the ones delivering most fish. The top rod of the week Thomas even managed to land 5 nice Sea Trout on his first morning of fishing.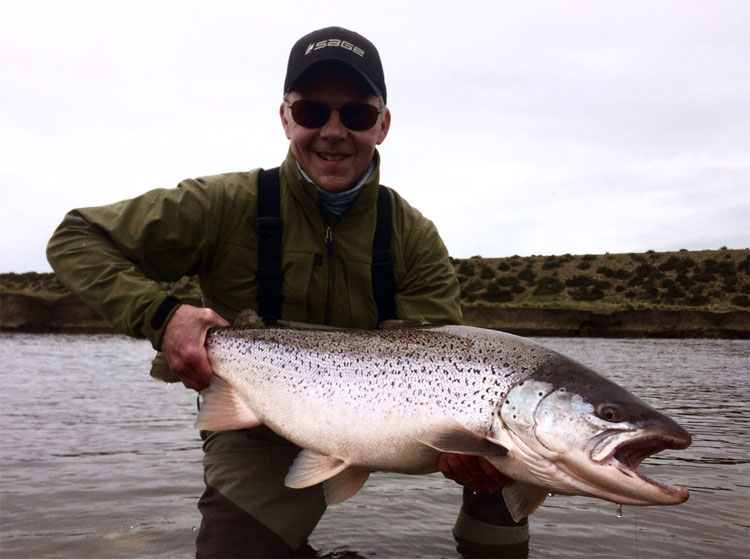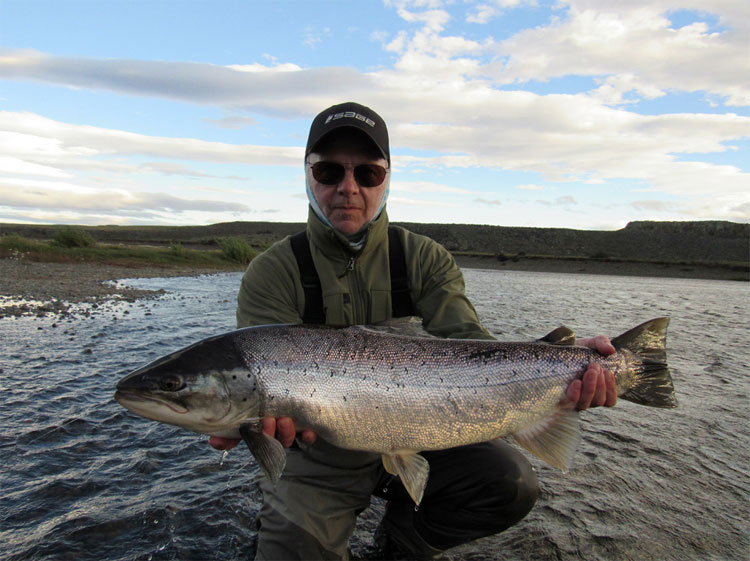 After the first couple of days unfortunately the river dropped and fishing became a little more tricky. New tactics were brought in play using smaller flies and longer and thinner leaders. With the change to thinner leaders and smaller flies, girdle bugs in size 8 and 10 ended up working really well this week. However with the longer and thinner leaders the increase of lost fish was substantial, as we keep a note of hooked fish to landed fish we noticed during this week the lost fish ratio was around 50% and unfortunately had a huge impact on the number of fish landed.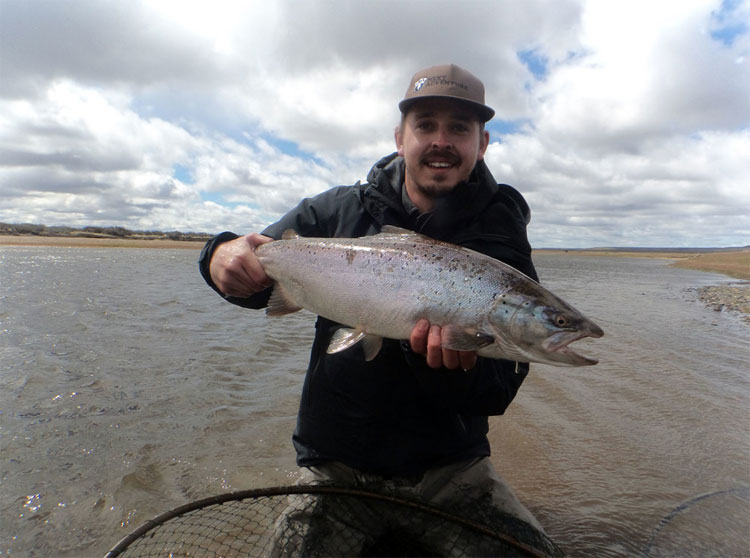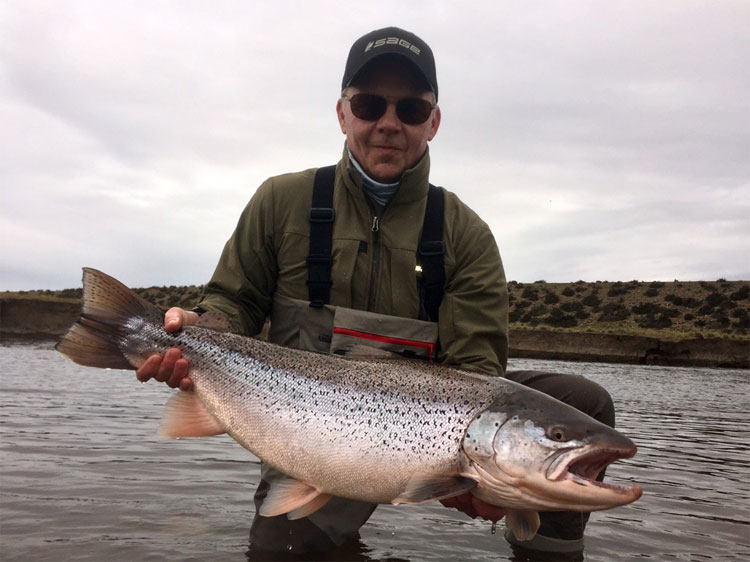 As we all know it was one of the driest winters which means there is not much snow or water to come down, therefore the river conditions are totally dependant on rainfall in the mountain regions, which is effecting both the Rio Gallegos and the Rio Grande.  As the week progressed the river kept dropping even though the weather was mainly overcast with strong winds. Then to top it all on the last day of fishing the river went from low clear water to flooded and to dirty. Obviously not so nice for the group enjoying their last day of fishing trying to handle a flooded river, however for the group starting week 3 once that water settles they will have some of the best fishing for theres already fresh Sea Trout pushing up the river.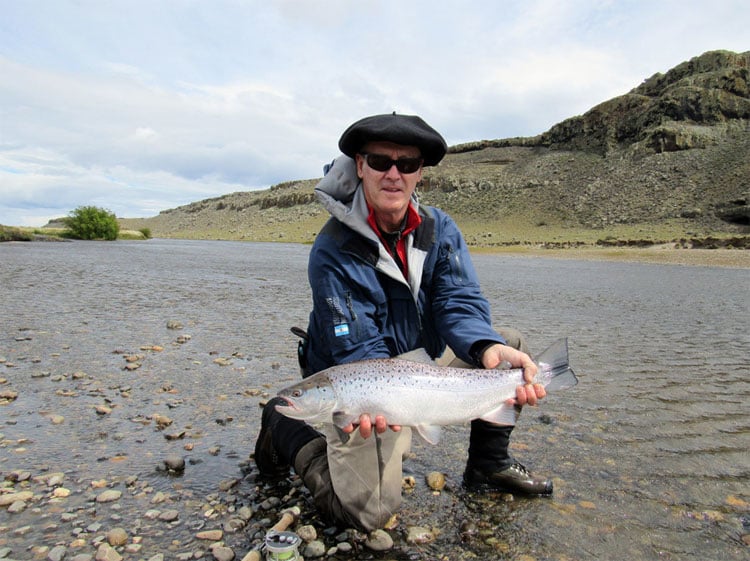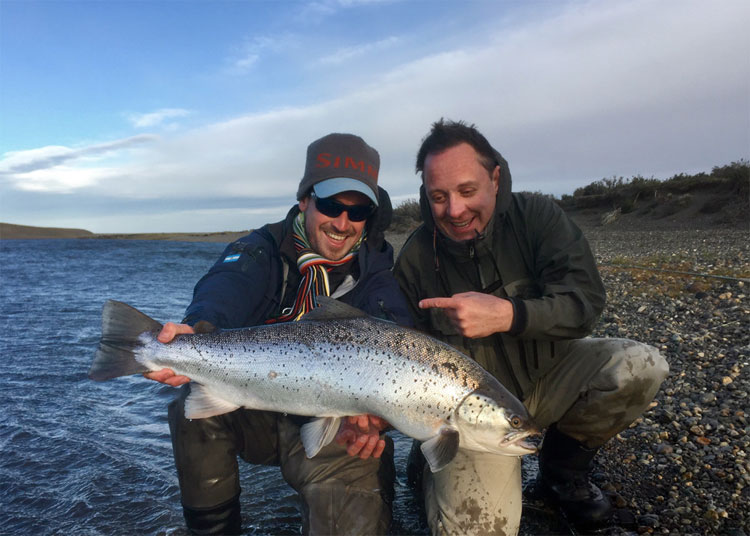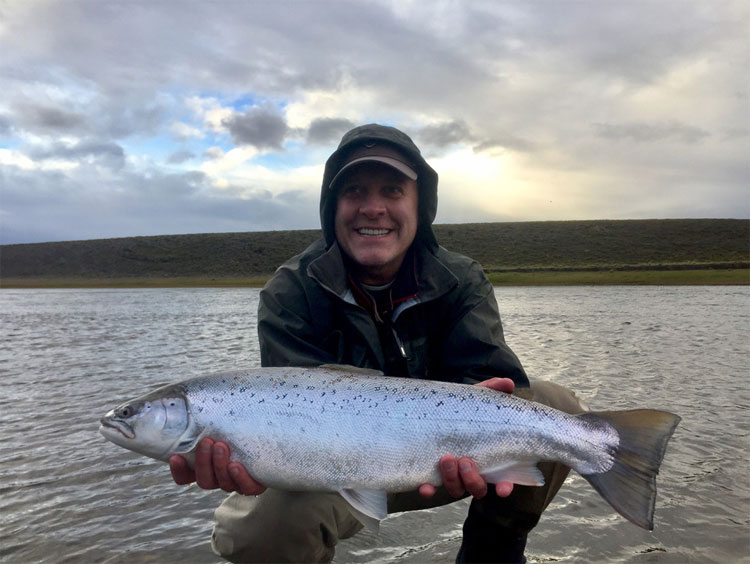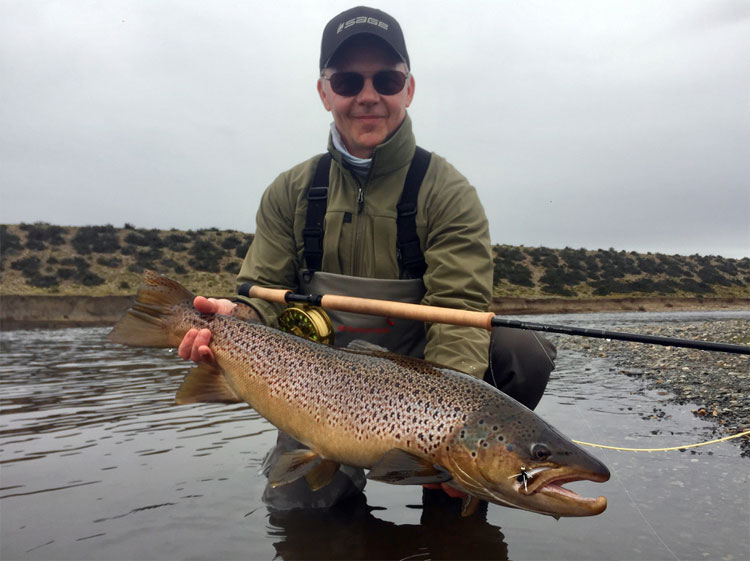 Top Rod this week went to Thomas with 15 Sea trout landed with his biggest at 18,5 lbs.
So as the season progresses we just need to keep an eye on the river levels and hope for good water, however with our guides experience and by calling everything right back down. If we do end up with difficult fishing conditions they still can put all customers on fish.
Total number of Sea trout: 40 (above 4 lb)
Biggest Sea trout: 18,5 lb
Average Weight: 9,8 lb
Top Rod: 15 Sea Trout
Total number of Brown trout: 126
Biggest Brown trout: 4 lb
Remember if you like what you see and would like to join us this season we have the odd rod available in places throughout the season. We are also taking bookings for the Sportquest Holidays hosted weeks for the 2018 season.
To see all our fishing trips in Argentina Click Here
Do not miss your chance call me today 01603 407596
Kind Regards Peter