Week report 3 Las Buitreras 2017
Week three and a slight overcast and a river in perfect conditions awaited the group as they arrived to estancia Las Buitreras.
Unlike many other rivers and waters in Patagonia right now the conditions in Rio Gallegos are near to perfect in both water level, color and temperature. This is all the result of a constant and rather unusual number of days with overcast, rain and even snow further up in the mountains.
To no surprise to anyone Solid Adventures owner Christer Sjöberg and his wife and current Las Buitreras record holder Annacarin had timed their first visit of the season perfect and arrived with huge smiles on their faces, knowing that they were in for a treat.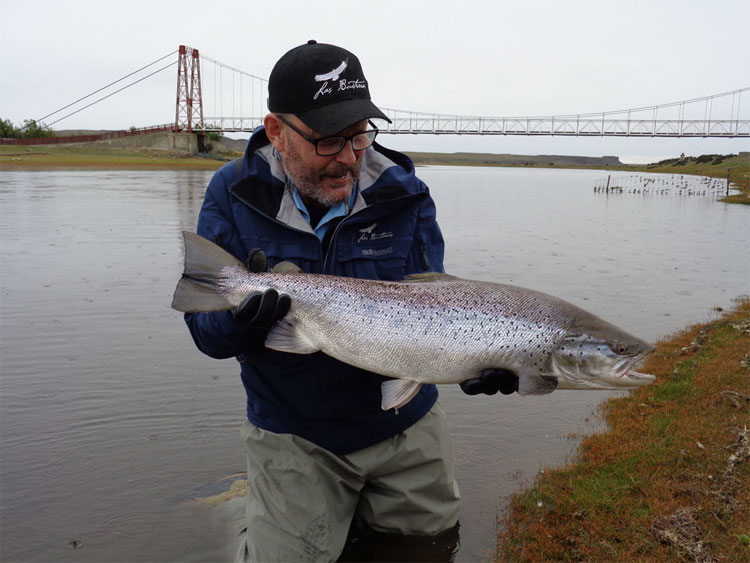 Fishing
The fishing this week was done mainly using lighter double hand rods rigged with floating or clear intermediate lines. In some pools the use of sink tips was very efficient. As for flies the ever-trusted girdle bug in size 8 along with smaller streamers in size 6 did the trick all week long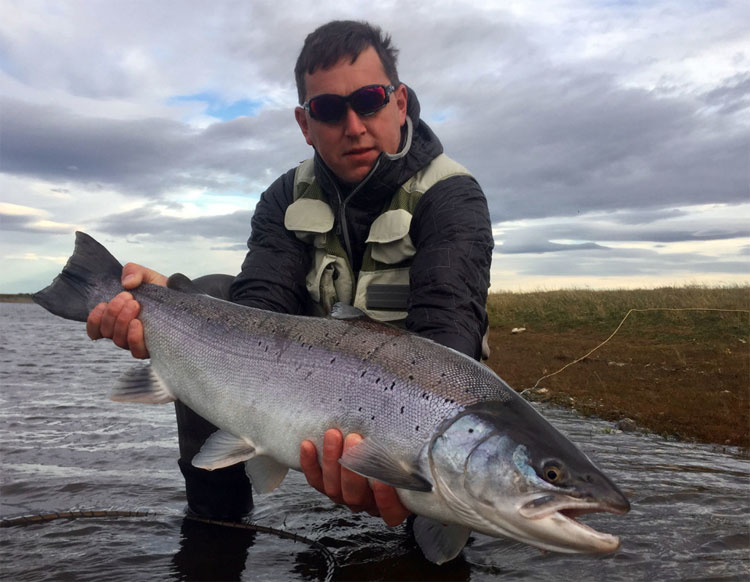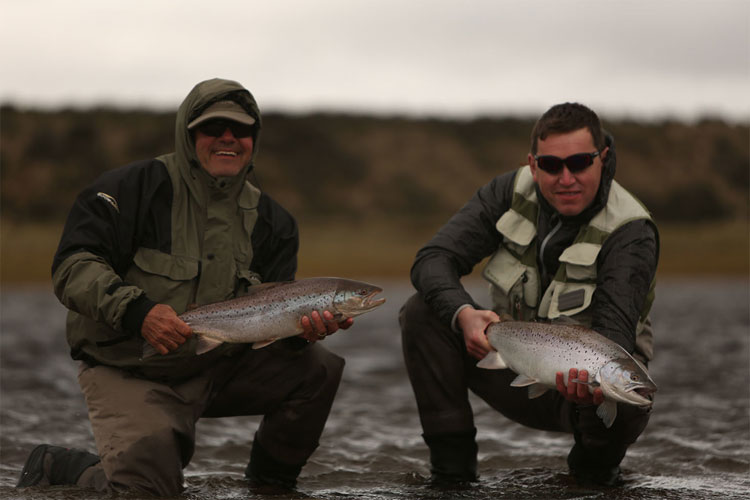 Lodge
The new Galleria that was built during the off season is proving a real success and has lifted the atmosphere and comfort of the lodge to a new level. It has quickly become the main socializing area and the perfect after fish saloon.
The new drink menu has seen some new add ons to to the classic wine and beer offerings and guests can now enjoy after fish Gin & Tonics or Mojitos in the Galleria while reminiscing about today's fishing.
As tradition has it Annacarin Sjöberg landed the biggest fish of the week, a stellar 20lb chromer caught on a size 8 Girdle bug in Outer Limits.
Water Conditions: +5/+10 cm and slightly colored.
Weather: Mainly overcast with light rains.
Total Sea Trout landed: 73
Average Weight: 9,7 lb
Biggest fish: 20 lb – Annacarin
Top Rod: Rolf M – 11 Sea Trout.
Total Nr of Brown Trout: 163
Biggest: 4,2 lb – Rolf M
Remember if you like what you see and would like to join us this season we have the odd rod available in places throughout the season. We are also taking bookings for the Sportquest Holidays hosted weeks for the 2018 season.
To see all our fishing trips in Argentina Click Here
Do not miss your chance call me today 01603 407596
Kind Regards Peter