It's always interesting to have an entire group of first time visitors at the lodge and to hear about their expectations, try to answer all tackle questions, how to fish the river best and a million other things that any angler would be thinking of before a first session at a new river. After a run-through about the previous week conditions and results as well as showing the catch book it wasn't much of a surprise to see smaller girdle bugs and rubber leg flies being tied onto most leaders.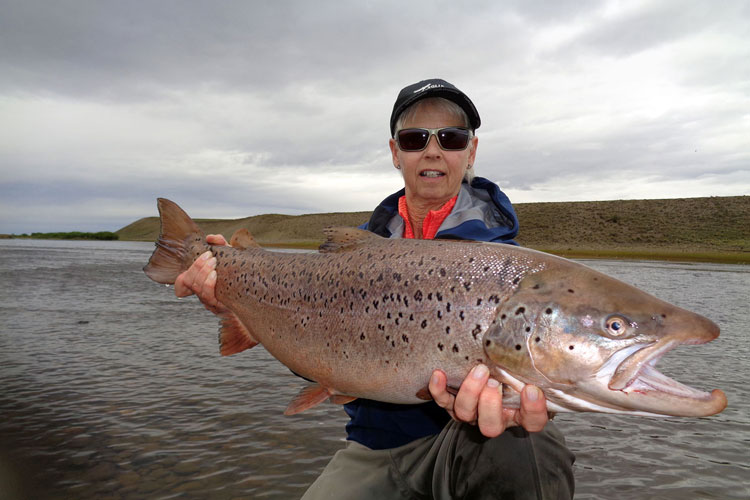 Conditions were great and the group immediately started catching fish. After two days we had 35 Seatrout landed and many more lost. The Browns were aggressive as usual and were hitting the flies frequently.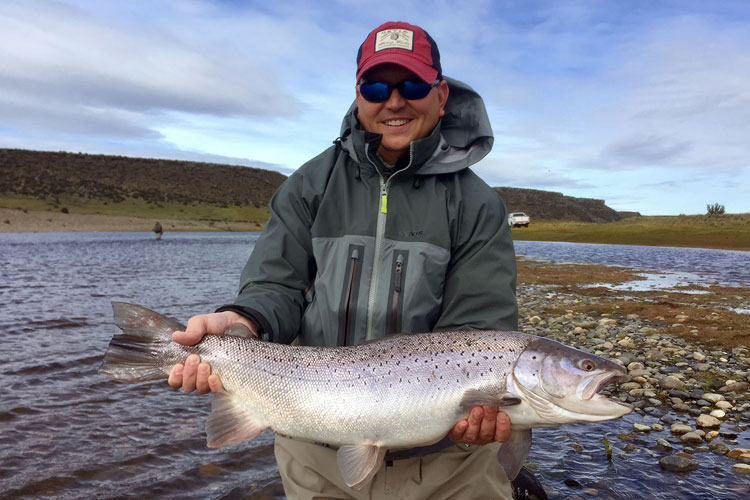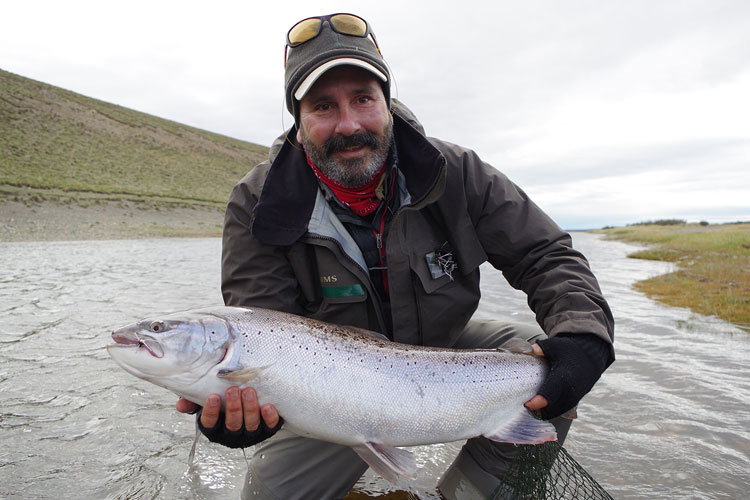 On the third day of the week a massive raise of the water level temporarily slowed down the fishing for a couple of days before it picked up again on Thursday. Friday was really good and fish were attacking flies all over the place. Big flies proved to be very efficient the last couple of days when the river was a little more coloured and the good old Buitreras favourite Yellow Yummy proved why it is mandatory in every box at this river.
Water Conditions: Good at the beginning, raise in the middle of the week. Great upcoming conditions
Water Temperature: 9-12ºC
Weather: Similar as the past weeks, changing constantly, mainly with mild to cool temperatures.
Tackle: Double handed rods rigged with Intermediate tips for the first part of the week and rubber legged flies sizes 6-8. After the water level raise heavier sink tips and bigger flies like Yellow Yummies in size 2 was getting the job done.
Total Nr of Sea Trout: 55
Biggest: 23 lb
Average Weight: 9,8 lb
Top Rod: 9 fish Jean Luc G.
Total Brown Trout: 72
Biggest resident Brown: 24'' Craig B
If you have always wanted to fish waters like these that are teeming with huge fresh run fish but struggled to get friends to commit then you should take a look at joining us on our next hosted trip. To view the full holiday details Click Here
Tight lines
Paul Stevens