While week 4 was about introducing new clients to the fishing in Rio Gallegos week 5 was all about welcoming old friends back to the Estancia!
The group included our dear friends Sten, Bent Christian, Derek and David who's all visited us here more than 10 times and decided to yet again spend a week at estancia Las Buitreras and chase some of those highly addictive chromers of Rio Gallegos!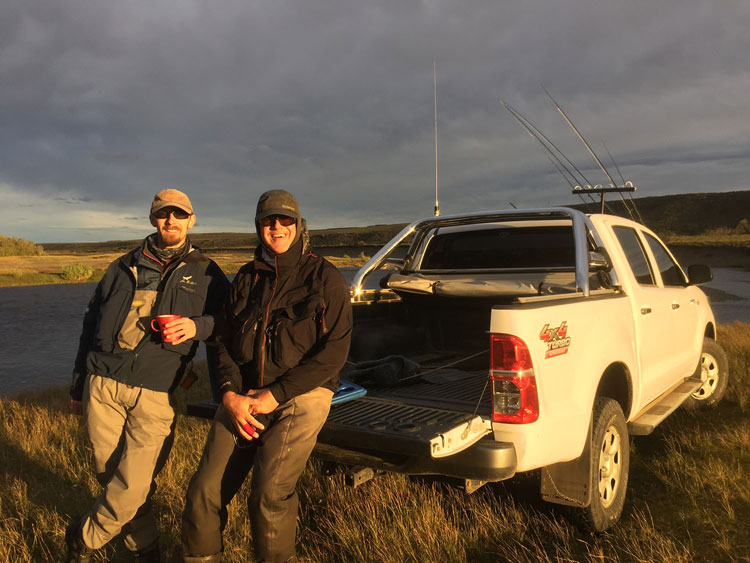 Gerald, here for the third time showed real dedication on the water and his hard work paid off! With 16 landed seatrout and a couple nice fish lost that would have seen him passing the magic 20 fish mark Gerald finished top rod in the group! An effort to be proud of in a group like this!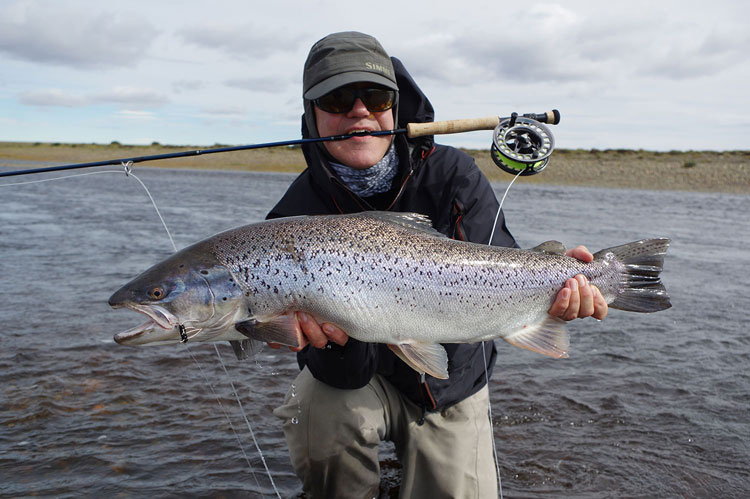 Guitar Thursday is a tradition worth holding on to, especially when Derek is taking the lead accompanied by keen co-guests and staff! A new fan favourite was introduced to the group and received high praise all over! Especially the part about Solid Adventures owner Christer Sjöberg's relentless but so far fruitless efforts of becoming the seatrout record holder of his family! (link to the live performance below).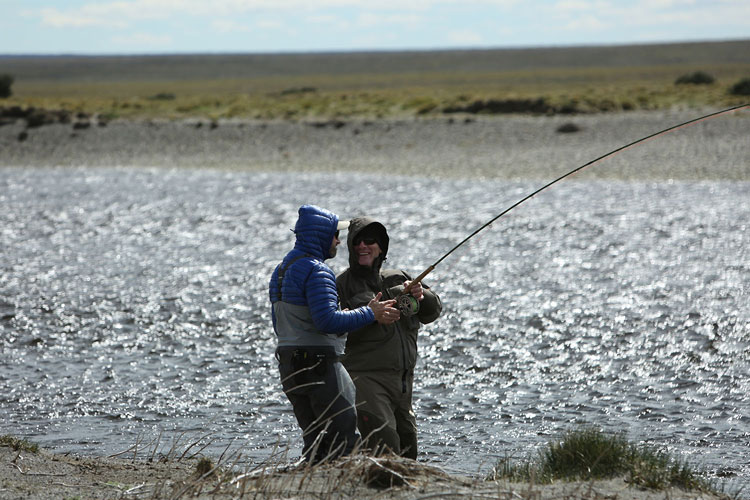 The week saw some overall good fishing conditions and the total of seatrout landed ended with 74 fish. Another estimated 35 – 40 seatrout were lost during the week, mostly due to the necessity of fishing smaller flies and thinner leaders when conditions demanded it.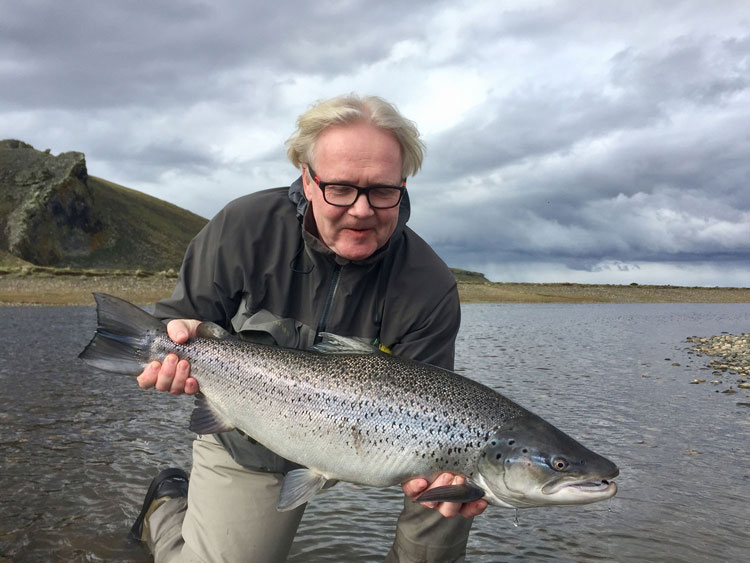 Summary
Water Conditions: Good steady level throughout the week. A little drop by Thursday followed by a new rise on Friday!
Little corner and La Corriente were some of the most productive pools.
Water Temperature: 8-12,5ºC.
Weather: Constant changes, mostly mild to cool temperatures and overcast. Heavy rains by the end of the week.
Tackle: Double handed rods with Intermediate to Sink 3 tips, rubber leg flies sizes 6-8. Smaller streamers and wooly buggers.
Total Nr of Sea Trout: 74
Biggest: 19 lb ( Gerald S.)
Average Weight: 11,16 lb
Top Rod: 16 fish Gerald S.
Total Brown Trout: 98
Biggest resident Brown: 22 Inches (56 cm)
If you have always wanted to fish waters like these that are teeming with huge fresh run fish but struggled to get friends to commit then you should take a look at joining us on our next hosted trip.
To view the full holiday details Click Here
Tight lines
Peter Collingsworth