Week 7 here at Las Buitreras saw a mixed group of anglers take on Rio Gallegos and we were also happy to welcome long time friends Johan and Ronny back to the lodge! for yet another visit.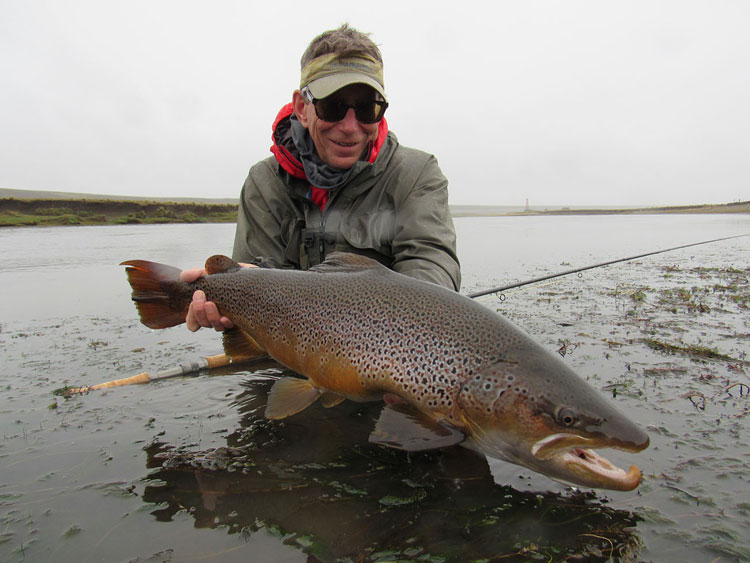 Due to a sudden drop of the water level the fishing started off quite slow with only a few Seatrout hitting the flies. Luckily the fishing picked up as the week went on and we saw good size Sea and Browns being landed!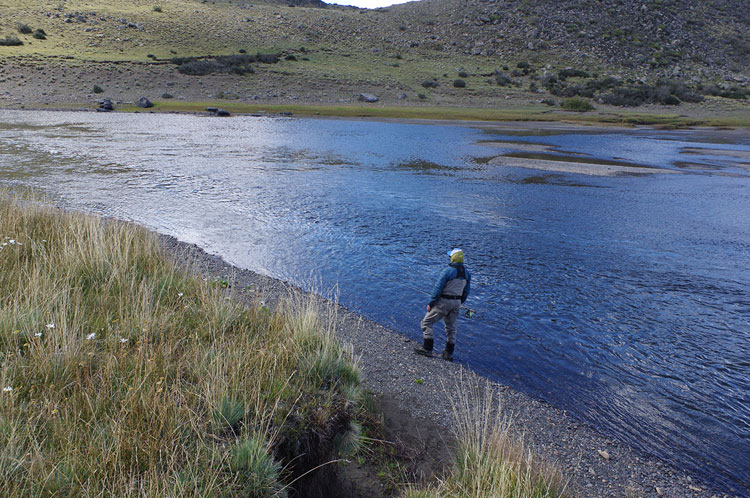 The weather this week was nothing like summer at all. Overcast and rain was the name of the game, which in the end was in our favor due to the low water level. What we don't want is low clear water, blue skies with sun and no wind! It may be nice for the tan and is certainly pleasant during coffee breaks but not so nice for the actual fishing which is what are all here for!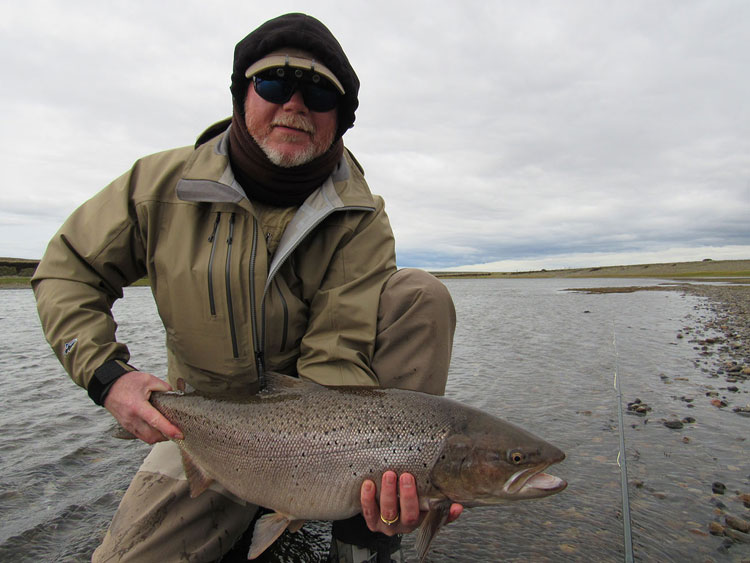 The anglers were split into 4 groups utilizing as much of the river as possible, trying to fish fresh water every session. Some sessions we had anglers fishing 12 fresh pools a day. With 40 km of private water and access to both sides of the river this is usually not a problem for us and can be the key to success during tricky conditions.
The week ended with 45 Seatrout landed and 133 Brown trout!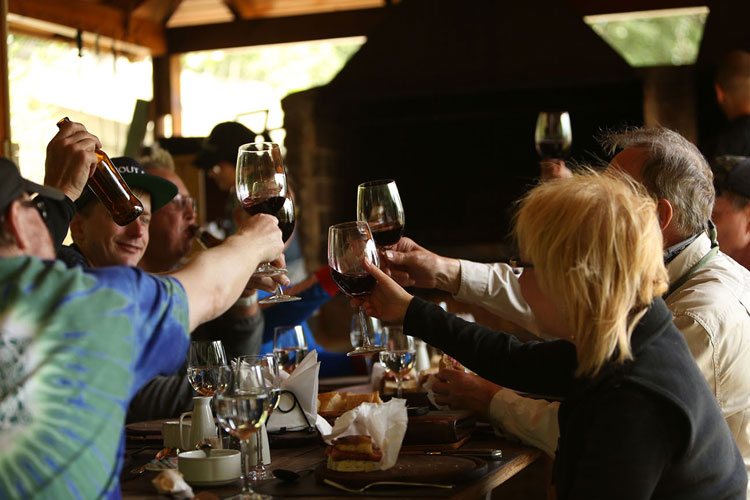 Summary
*Water Conditions: Low to normal summer level .
*Water Temperature: 8-11ºC.
*Weather: Overcast mainly and rain.
*Tackle: 7wt Double handed rods, with Clear Floating heads and 10′ Intermediate poly leaders for most places and heavier sink tips for the deeper channels. Usual patterns like #10 girdle bugs, #12 nymphs, and 5'' snakes / sunrays for the evening, aka magic hour!
Total Sea Trout: 45
Avg Weight: 9 lb
Biggest Sea Trout: 16 lb
Top Rod: 7 Sea Trout – Richard R.
Total Brown Trout: 133
Biggest: 4 lb.
If you have always wanted to fish waters like these that are teeming with huge fresh run fish but struggled to get friends to commit then you should take a look at joining us on our next hosted trip.
To view the full holiday details Click Here
Tight lines
Peter Collingsworth