This week we had the pleasure of welcoming a TV team including Vikings actor Jasper, filming for the show Arctic waters! We also welcomed the two other first time anglers, ready to take on any challenge thrown at them!
The water in Rio Gallegos was still low and with no wind during the first morning we were hitting the water with long leaders and an overall stealthy approach.
Jasper, here for the second time, started the fishing of by catching a nice 7 lbs silver fish in C-pool, first pool of the first session. What made it even cooler was that the fish took the fly during a solar eclipse seen in the Patagonia region right then. Inspired by Jasper's fish his fishing partner Jari followed up with a super nice 22 lbs slightly colored fish in Turning bank just before lunch! The boys then went blow for blow the following days catching some really nice fish in the 10 to 17 lbs range! This pattern lasted the whole week with Jasper and Jari basically taking turns on the seatrout!
The rest of the boys were all getting into some nice fish as well and there were a bunch of new PB's registered in the group.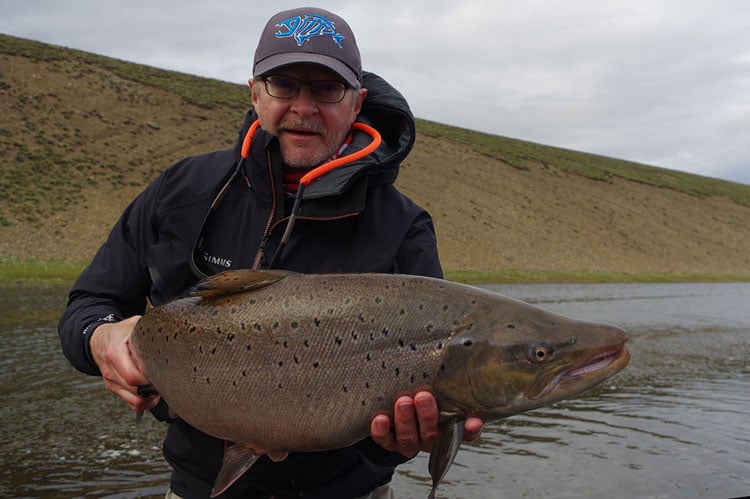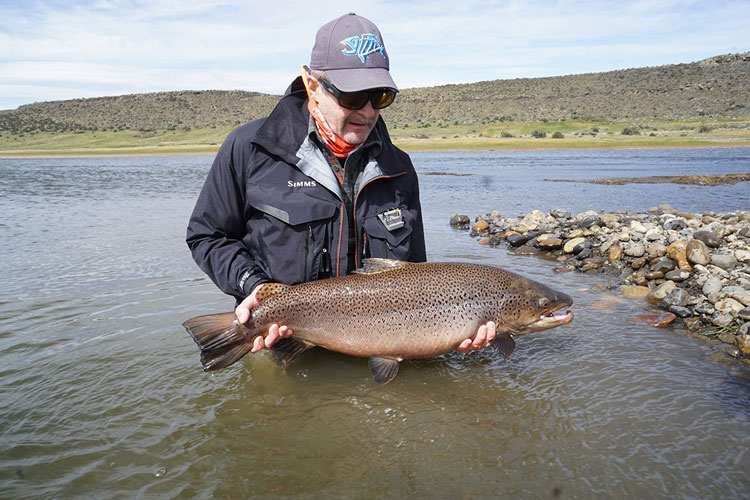 The weather was constantly changing during the week and we had everything from really nice summer sessions with blue skies and t-shirt fishing to strong winds, rain and even thunder during one afternoon.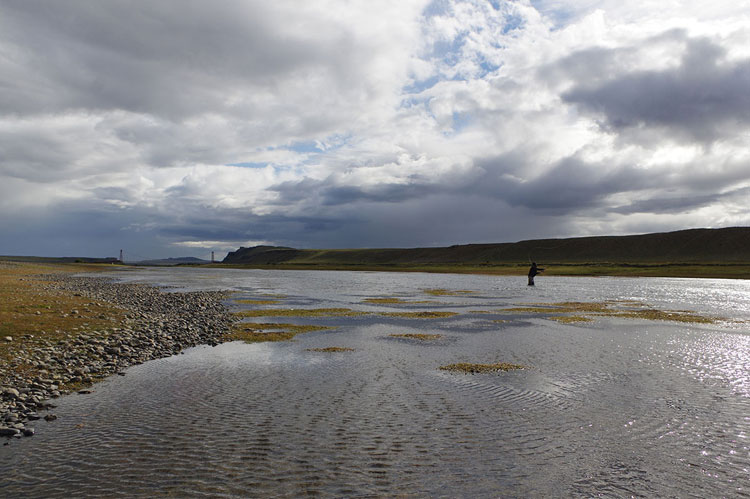 Encouraged by perfectly tempered vitamin enriched Vino Tinto most evenings turned into jam sessions led by Juhani and guitar genious Ere with the rest of the group not slow to take tone to favorites like "Hotel California" and Swedish favorite "sommartider"!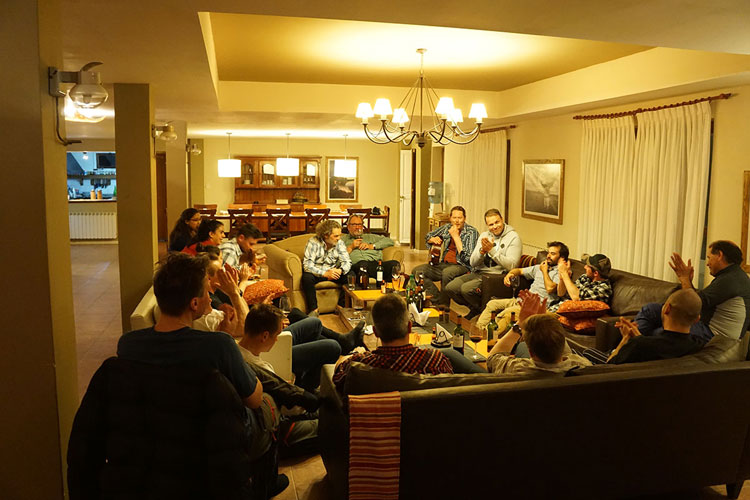 Keep an eye out for the Las Buitreras episodes of Arctic Waters on Finnish TV and web in a couple of months time. Big fish and nudity guaranteed!
Total number of seatrout landed: 51
Biggest fish landed: 22 lbs, Jari Enberg
Average Size: 9,16 lbs
Top rod of the week: Jasper, 11 Seatrout landed
If you have always wanted to fish waters like these that are teeming with huge fresh run fish but struggled to get friends to commit then you should take a look at joining us on our next hosted trip.
To view the full holiday details Click Here
Tight lines
Peter Collingsworth