Here is a little report from our guides André and Douglas who are over in Havøysund, the fishing over the weekend has been ON FIRE!!! If anybody is interested in getting stuck into some arm wrenching Norwegian cod fishing give the office a call on 01603 407596 and you could soon be doing battle with one of these monsters from the deep!!
FISHING REPORT:
The fishing over here in Havøysund continues to be immense!! Today the weather has been more favourable towards us, so far we have had some Baltic conditions with our rods and reels freezing solid with a thick layer of ice covering the equipment. Now the winds have swung to South Easterlies bringing warmer temperatures of only a few minus degrees meaning the days are now feeling like warm summers days in comparison.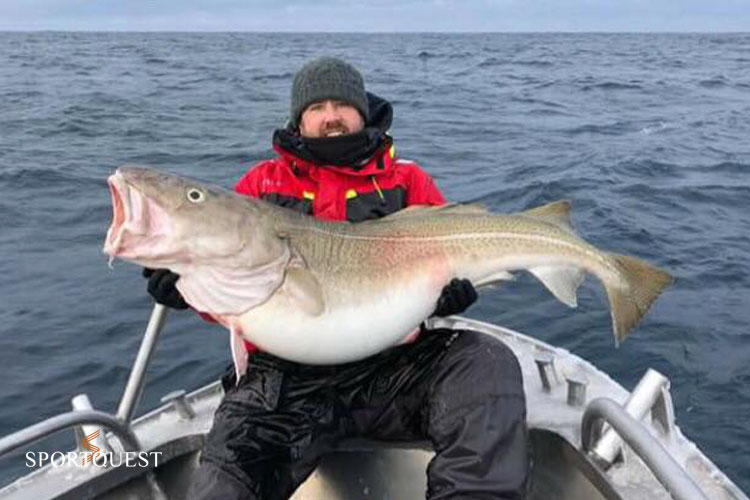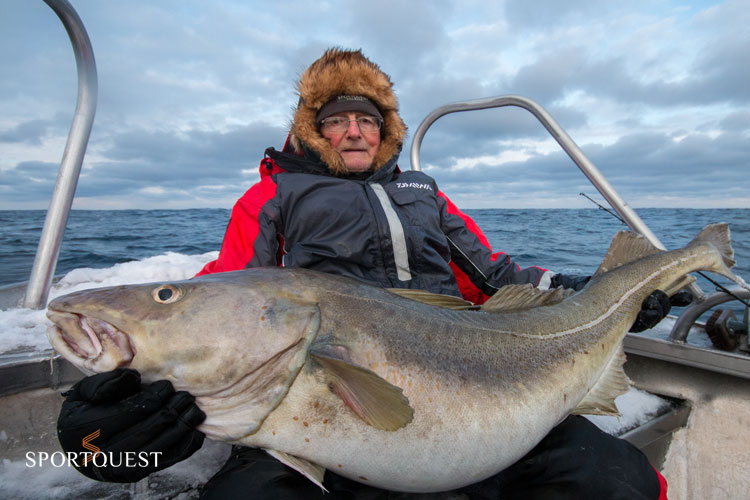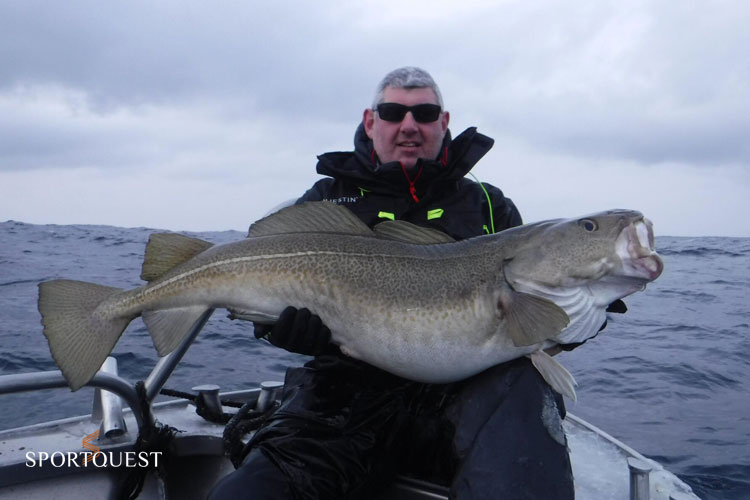 Now onto the fishing…. Has it produced the goods……I think the word awesome covers it!! We made our way to the fishing spot around 9am and after a quick scout around with the echo sounder we found a very fishy looking shelf at around 180 metres deep. Our Big Bob jigs were soon on their way into the icy depths on the hunt for a big brute of a cod. We could see the jig making it's way down and then we could see the fish rising to meet the lumps of rubber that would soon lead to their down fall. Instantly our rods were all buckled over as some angry cod inhaled the trebles and it was FISH ON!!!!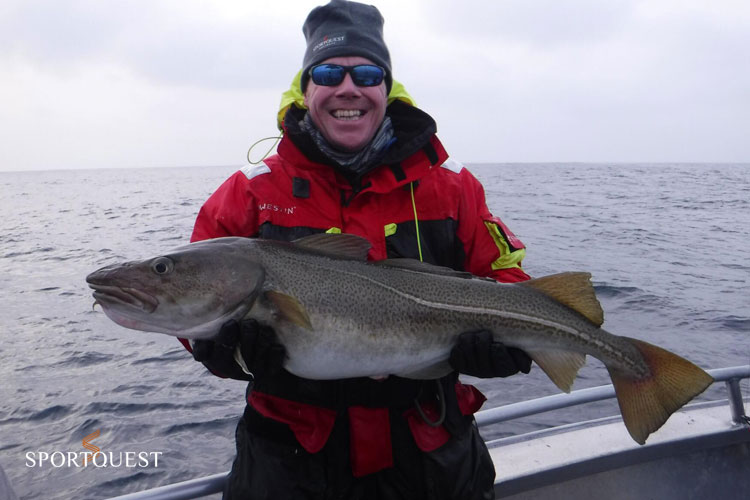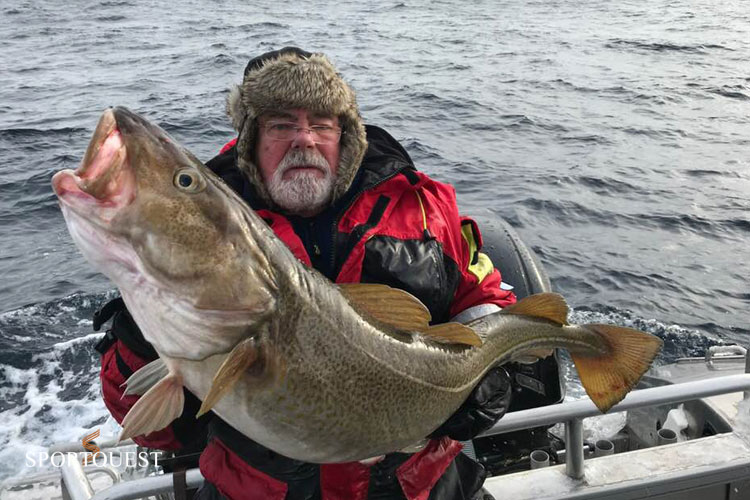 The fish stayed around virtually all day, with the only respite being a short break of a few minutes, as the day grew on it felt like the cod were growing bigger and fatter with the boat taking 3 Cod over 30 kilos and so many 20 kilo fish we actually lost count. Soon we were back at the harbour with smiles all round and everybody lost in conversation talking about the amazing day they had just experienced. Tomorrow's weather looks even better and we are all chomping at the bit to get out on the boats again and hook into some more monster Cod. It's now time to get to the king crab buffet and fill ourselves with this delicious delicacy, making sure our belly's are full, refuelled and ready for more intense Cod fishing action tomorrow.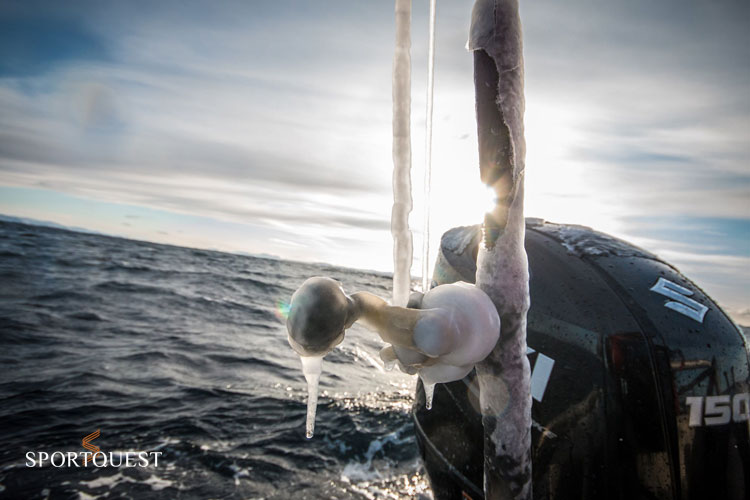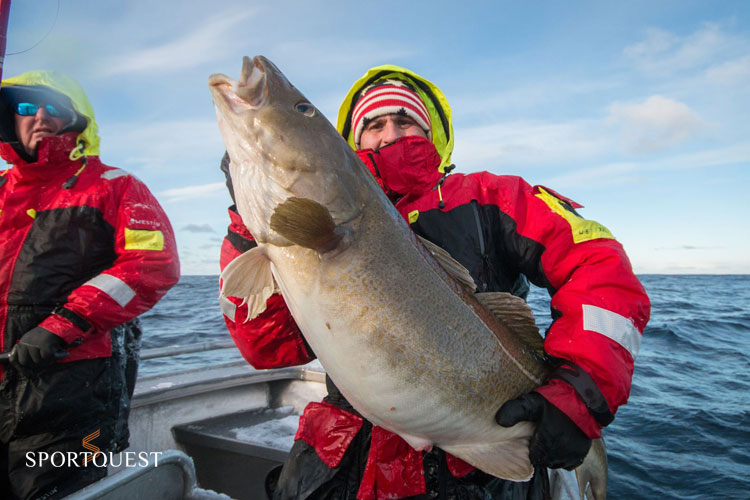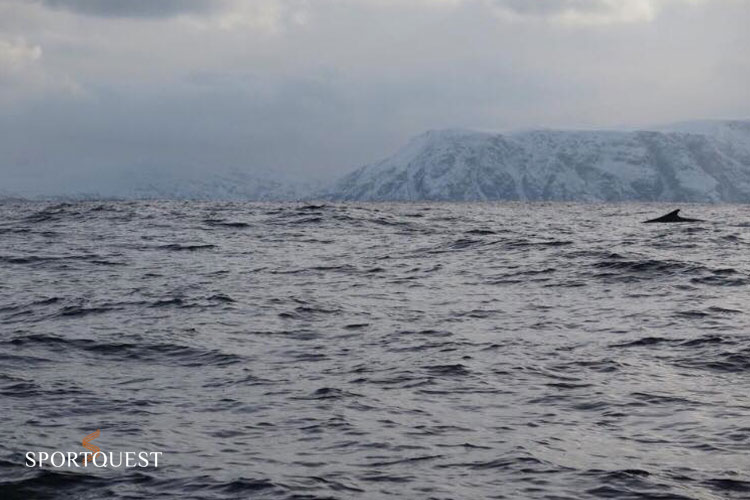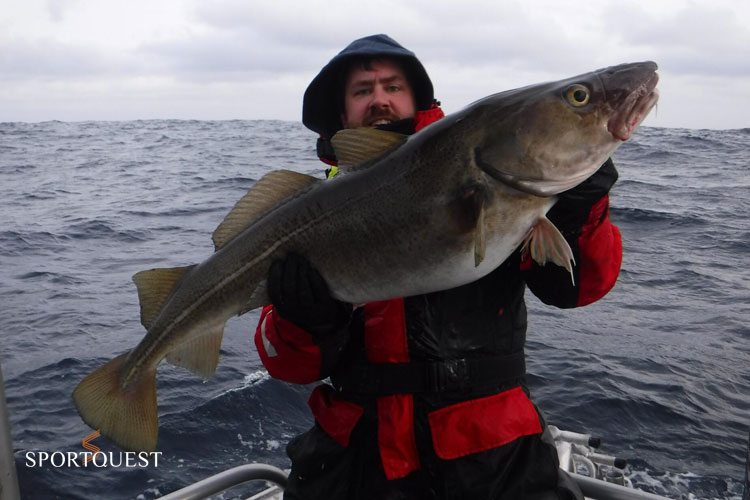 Tight lines André and Douglas
Thanks André and Douglas for your great report, hopefully the fishing continues to be as good as this through out the rest of the season. If you're interested in seeing more details of this holiday CLICK HERE
Tight lines Matt