Part 2 of the weekends fishing and with mixed results the guys still managed to have a great time and even got to see something that every angler wishes for when they come to Northern Norway.
André and Douglas have sent us this report from late Sunday and with only a couple of days left of our first weeks hosted trip the guys are still hanging on in there hoping for that very large Cod to take one of their lures.
FISHING REPORT:
After a very successful Saturday with a magical fishing and an amazing king crab buffet, the atmosphere at the camp has been amazing.
At the time of writing, the guests have just entered the port again after a short pass on the sea with the view set on halibut, unfortunately with a less successful result. The boats managed to pick up a bunch of smaller sized wolfish, and the Americans fished for plaice and dabs, with good action on the rods. Since we have a real storm that spins over us with hard winds and heavy snowfall, which prevented us from getting out of the way today, it became a shorter fishing day.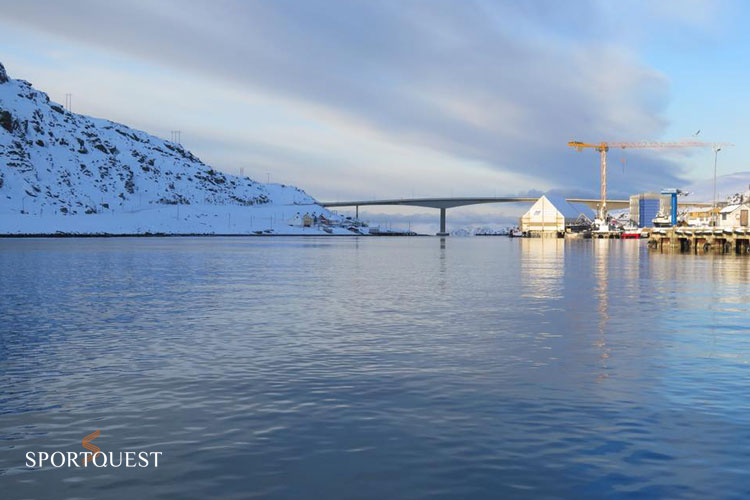 Yesterday all boats in the camp steered towards the area as the previous day delivered many big fishes, with mild temperatures and a calm fine sea with a glorious breeze of 3-4 m / s, it felt like it would be a magical day at the sea. Once in a while, it did not take many minutes before the guests stood with curved rods on the right and left, like the day before, there were extreme amounts of fish, but on the other hand, the average weight of the fish was significantly lower than the day before, so we started to go around and search for larger fish. When fishing, there are many times you should dare to decide whether to leave the shoal you fish and look for another shoal with larger fish, or stay and nest among the smaller fishes and hope for a great deal … and yesterday there were movements that gave results. After a few hours of fishing, the reports of fine fish in the 20-kilo class commencement began, and even a pair of top fishes, who, after rapid measurement and estimation, were tipped to around 25 kilograms and were allowed to swim free.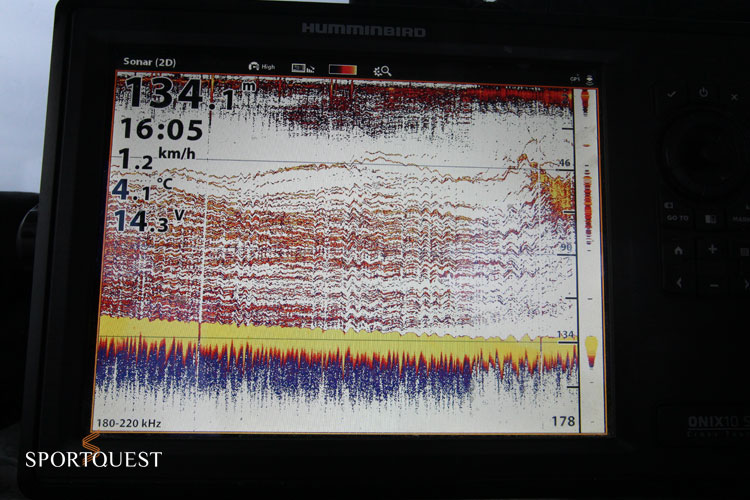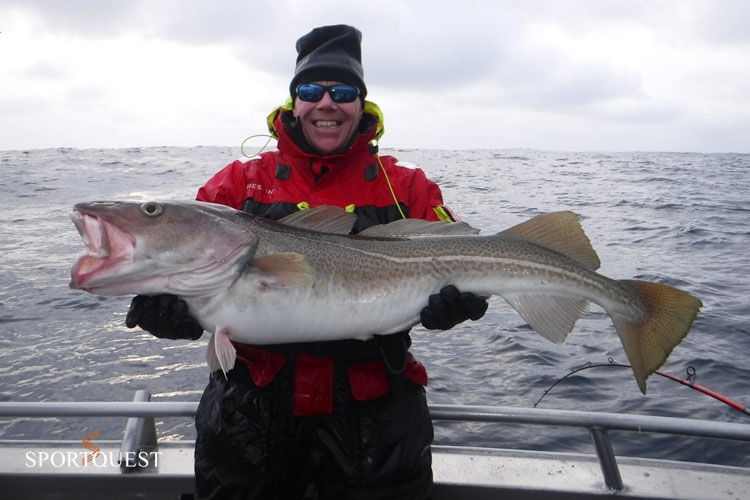 In the middle of the fish, a bunch of GIGANTIC whales appeared a little bit away from the guide boat, which resembles submarines more than anything else. I quickly realised that there were noisy whales and called on other boats to share the fantastic experience with the other boats. This time, unlike last time we saw these amazing animals, they had no interest in languishing, and after revealing themselves a few times on the surface of the water, they set the course at full speed northwards, and we returned to the fishing.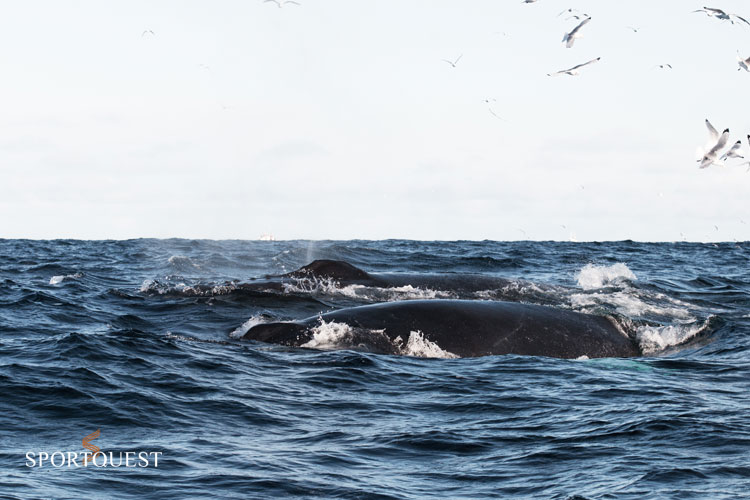 Tomorrow is a new day with new opportunities for us here in Havøysund, but the weather seems to be tough for us tomorrow too, what opportunities we get, yes we'll find out exactly when we wake up tomorrow.
Tight lines André and Douglas
Thanks guys for your report and pictures looks like you have a very good bunch of anglers there with you this week and we are all praying that something very special hits the boats in the last couple of days.
We are now down to only a couple of spaces on each week for next year fishing this crazy area in Norway, so if you fancy getting your hands on one of these huge Cod then simply call us on 01603 407596 or CLICK HERE to view the awesome destination in Norway called HAVOYSUND.
Tight lines / Paul