As mentioned previously, we will be bringing you all the latest news from Palmas De Cortez in Mexico on a weekly basis. Our head fishing manager will be sending us all the going ons in the game world of Mexico, so keep tuned
FISHING REPORT
Here is our weekly on-the-water report from Palmas De Cortez East Cape Guides. This week was all about quality over quantity. As the tuna bite continues with top boats getting 6-10 tuna in the 20-60LB range per day, we did see a small slow down in the fishing. The wind did come up this week making it more difficult to find the porpoise holding tuna. On the marlin front, we have been seeing an average number of stripers with a few blues and sails in the blue water. My clients this week almost had a Baja Slam with a stripe marlin, sailfish and blue marlin on their last day, but a 400LB blue shook the hook. Also, a few more nice bull dorado have come to the dock in the 50-60LB range. The same clients landed their first big bull weighing in at 51LB. The inshore fishing has really been shining lately with big roosterfish, pargo and a variety of different species. Today has been our first day of calm weather and I expect fish counts to climb by the weekend as the water cleans up.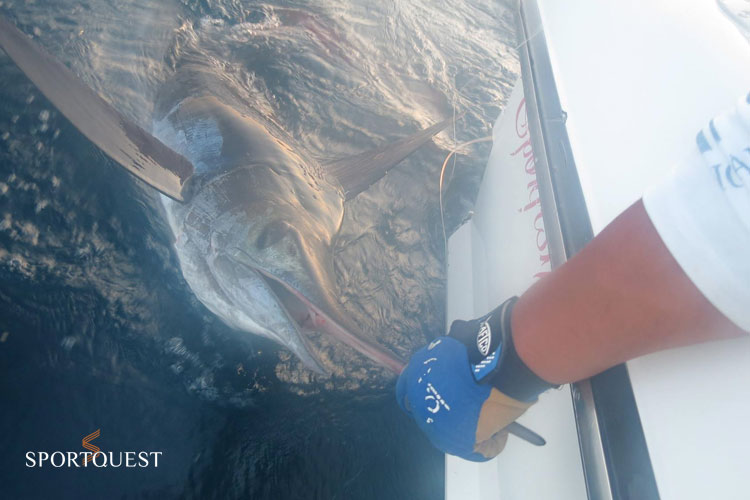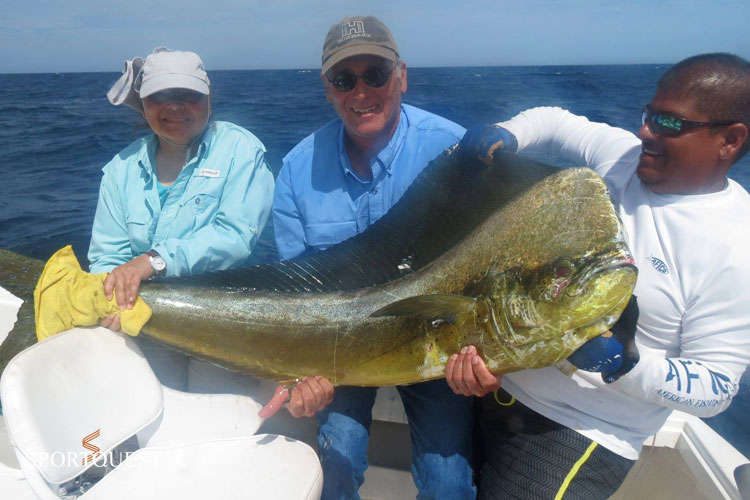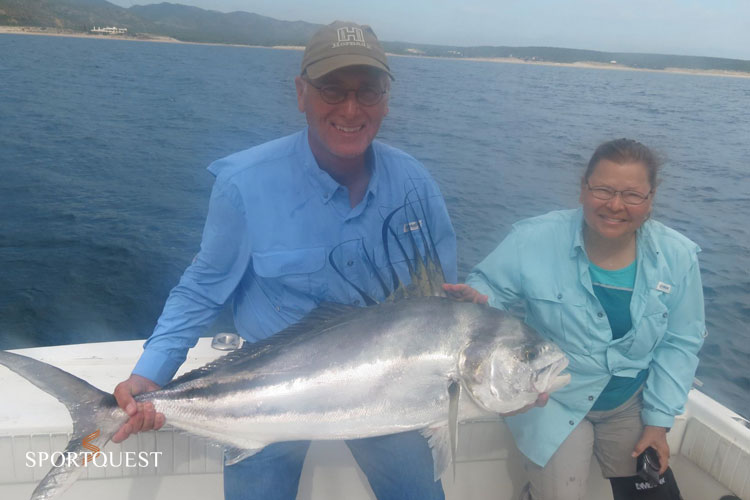 Clients Mike and Sally fished four days out of Palmas De Cortez and battled through some wind on the first two days to end the trip with some quality fish including two released roosterfish (estimated 45LB and 60LB), 51LB bull dorado, released striped marlin, released sailfish, dogtooth snapper (fried whole at Campestre Triny, the best!), jack crevalle and a rare sierra mackerel in July. I had a great time on the water with Mike and Sally, good people!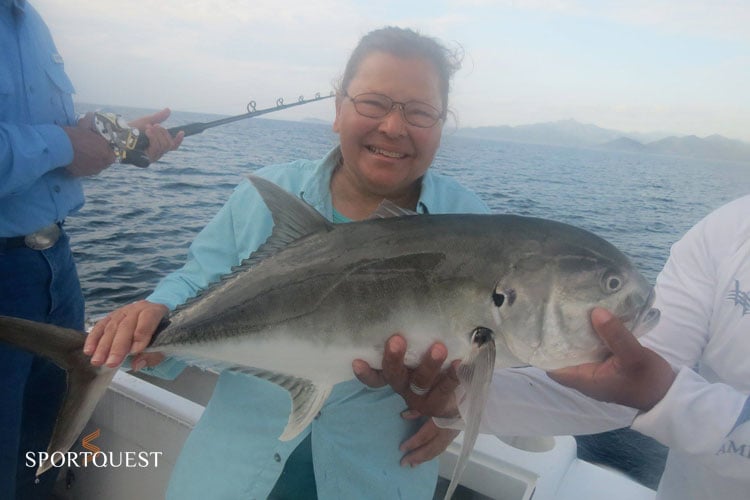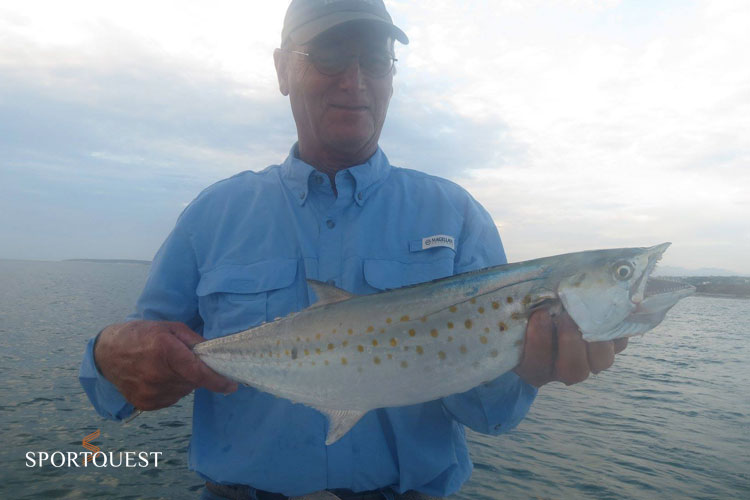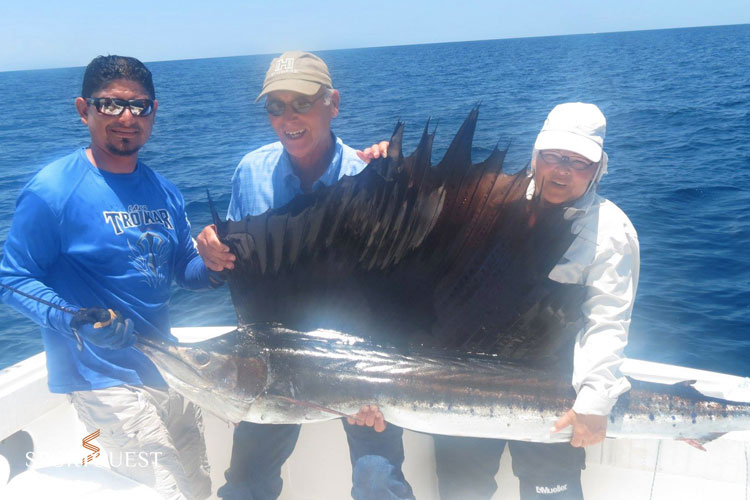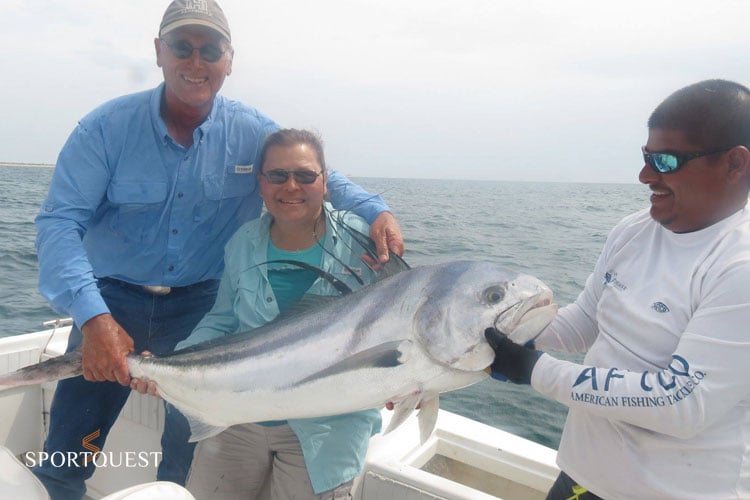 Thanks for the great report and I am sure that the people we have coming out to you soon will be itching to get out there after reading this. If you have always fancied trying some big game fishing then Mexico really is one of the best places to start as the action is always around the next corner.
Why not head to the tour on our website to see for yourself just how good this destination is – DETAILS
Tight lines / Paul