The guides have sent over the latest report from Vesteralen, its fishing well and with the recent good weather the anglers have been getting out everyday on the fish
Then there was another week of incredible weather here on Vesterålen. We have had really weak winds and an entirely unhealthy heat stroke, as temperatures have shown up to 30 degrees almost every day. Just to enjoy!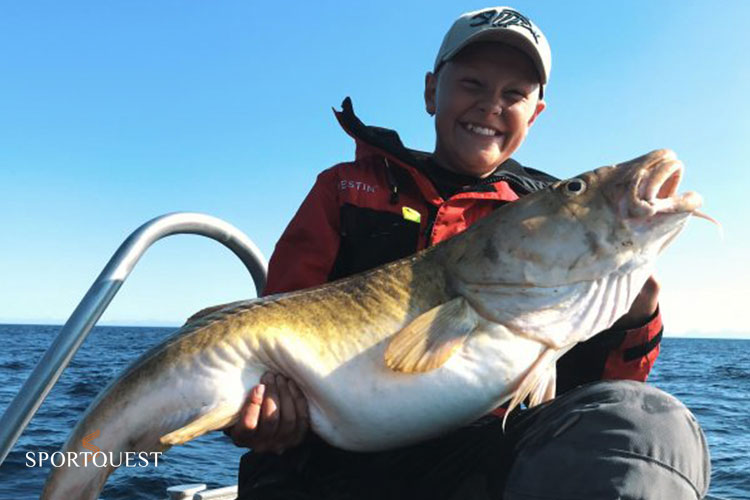 The fishing was a little harder during the week, twice this week we have gone on a long trip. For some reason, we had very bad currents in the water on both occasions, but we managed to land a couple of really fine fish after all. In the first trip there were some really nice cod where the largest weight was 24 kg! I myself also had the honor of landing a new personal best 20 kg, really fun. In addition, there were also a lot of nice loungers during the trip, with many fine fish over 10 kg.
During the second time on the long run, the conditions were largely the same as the previous trip. Poor current in the water made it harder to find the fish. In any case, we managed to land a pair of nice coalfish up to 15 kg and a pair of fine cods up to 16-17 kg.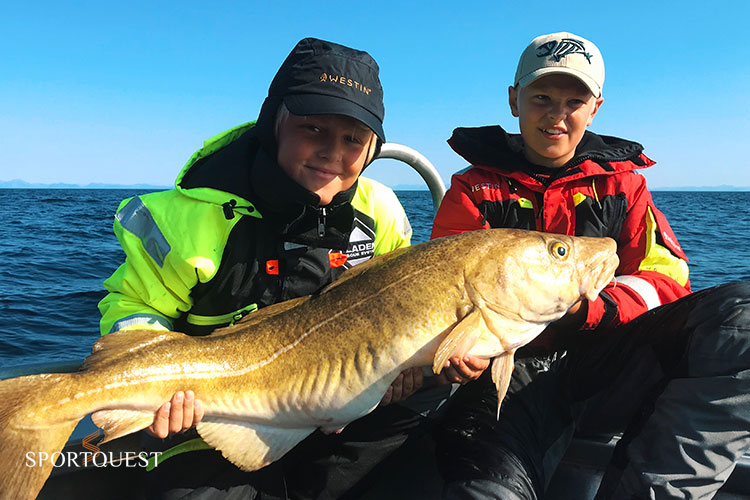 During the week I also had my dear brother, Eric, on a visit, who chose to stay for a while and go fishing in the immediate area with the goal of succeeding in fooling some halivut while the other was on a long trip. It turned out to be a good decision, and it did not take long before we were in. A nice halibut around the metre! Just a short while later, it resembled a halibut number 2 in similar caliber could be landed. Nice work!
Generally, the flood raft has been rather sluggish in the past week, probably in combination with the extreme heat wave and poor speed in the water. In spite of that, there were a couple of nice halibut during the week, but unfortunately no rescue.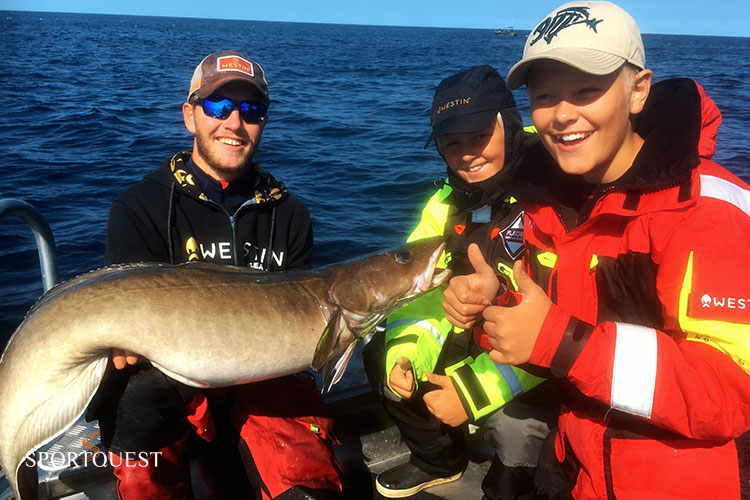 Now a new group of guests is in place to see what this week may have to offer. Stay tuned!
Tight Lines! / Oscar Lundahl
Brilliant report Oscar many thanks
Here at Sportquest we can get you to this amazing destination either on self drive or hosted HOLIDAYS
Tight Lines
Matt