The weather has finally broken in North Norway and the winds have eased. All the anglers fishing this magical part of the world are catching lots of new PB's and the week is still young.
Our guides fishing from Å on the Lofoten islands have sent us a little report from this weekend and by the looks of things, its fishing very well.
FISHING REPORT:
Where to start? There is much to be told about the start of this week here at Å.
We can start with the weather, which was perfect on Thursday and it resulted in successful fishing! We started the day with a little cod fishing in the guide boat where it was really good when we got out and we could quickly pick up about 10 really nice Cod up to 13-14 kg.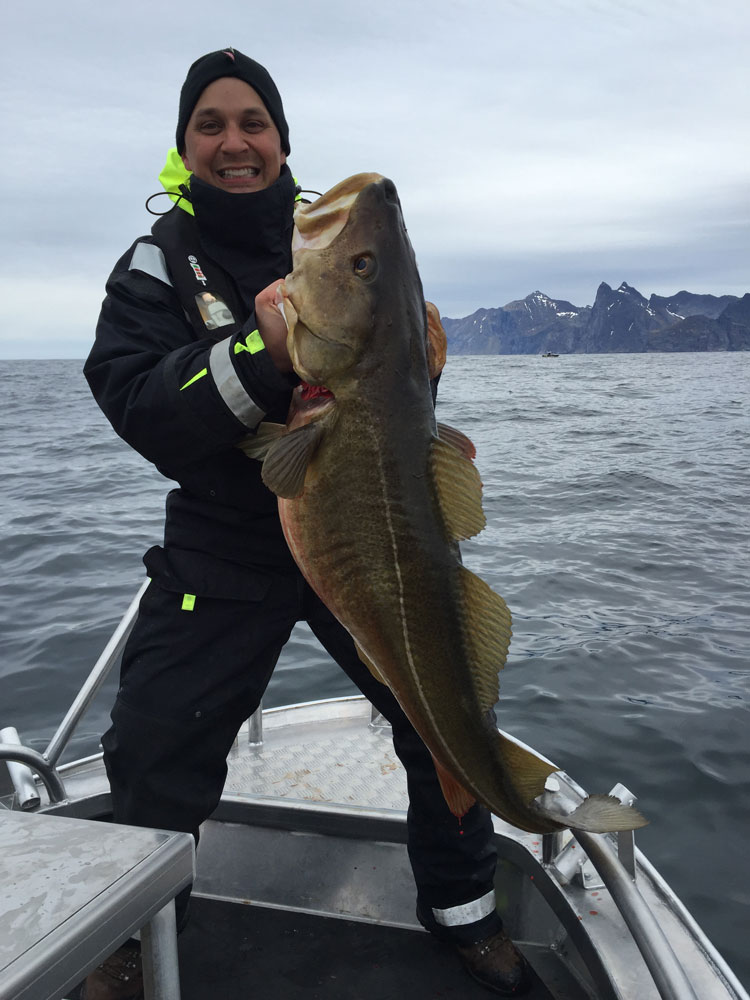 Satisfied with that we turned towards Halibut instead. After a couple of hours we had landed 2 Halibut, one of which was below the minimum and the other measured 107 cm. On the radio one of the other guys reported about a new personal best of 156 cm. Later in the afternoon we steered in the guide boat south to put some drifts on great area before we left for the day. That decision was a wise one as halfway into the first drift we got a huge bite and it was not the bottom … Anders played the fish perfectly and took it straight from the bottom in 55m. We soon had the Halibut boated and we measured the fish to 185 cm! A dream fish for Anders and the joy was complete in the boat. After some pictures, she naturally swam back into the depths. Later in the evening, a very happy Daniel comes in and tells how he caught a new pb at 181cm, congratulations! A good day at Å!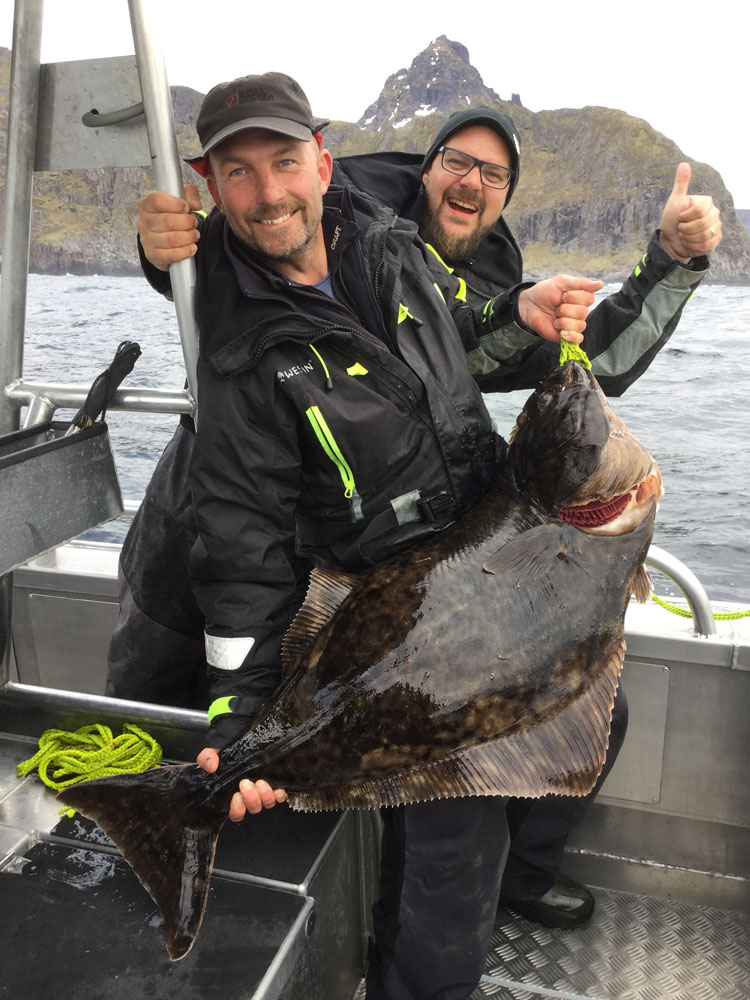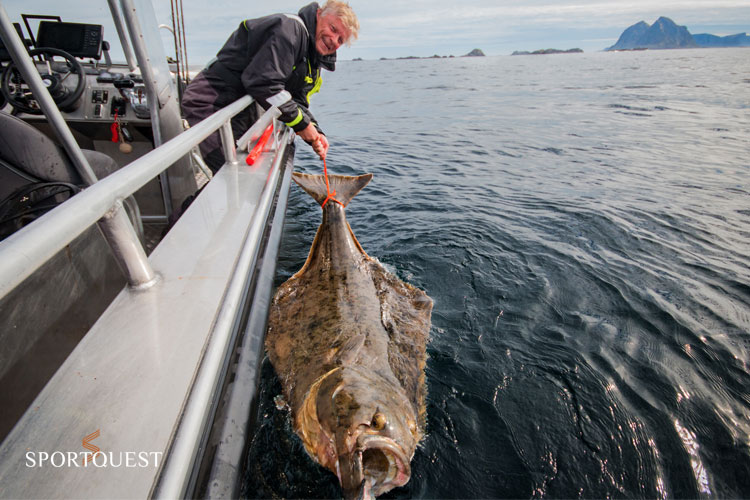 On Friday the wind blew our chances of fishing but on Saturday we came out again, though a bit limited by the wind but it did nothing. The first thing that happens is that Boat 4 and Anders report a 150 cm Halibut.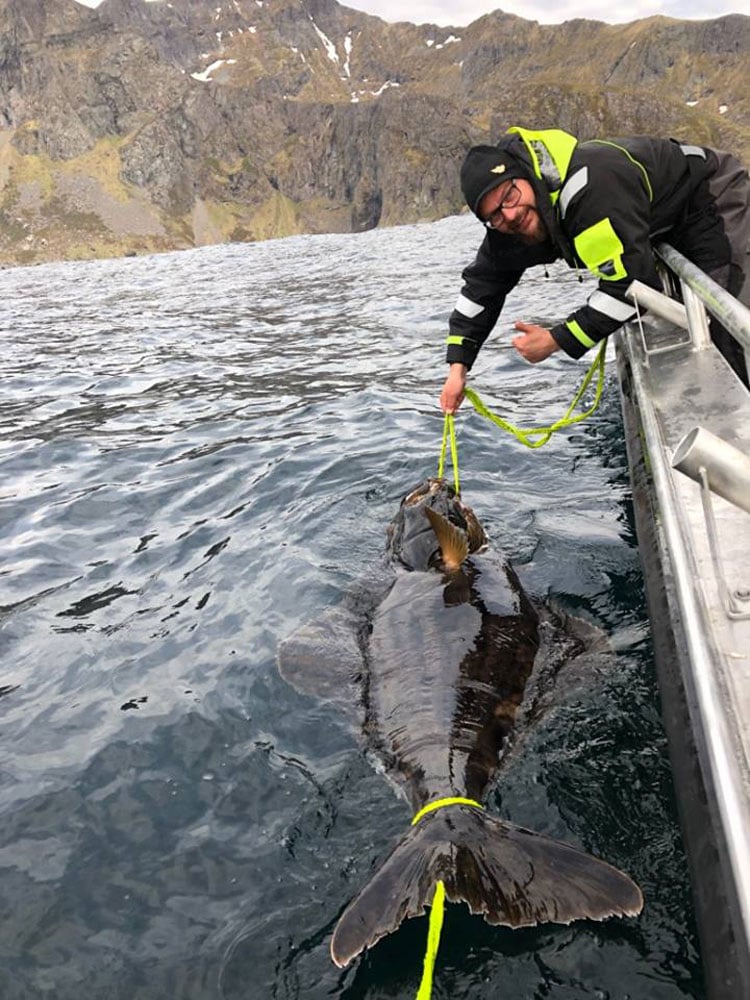 We were near one of the other boats so we decided to go over to see how they were getting on. One minute after we arrived, a new pb of 156cmwas landed! The day rolls on and there are a couple of Halibut in the other boats, and in the guide boat we get a nice 120-cm Halibut before we head back to harbour for the day
Tight lines!
André Starkenberg & Alexander Lindgren
Sounds like the anglers are getting a break in the weather and making the most of it and a huge well done on the new PB's and look forward to speaking with you when you get home.
If you are after catching that dream Halibut then look no further than Å on the Lofoten islands it truly is a magical destination in a magical country. To view the full details click HERE
Tight lines / Paul