Yet another awesome report from the Lofoten Islands. This place still amazes me on how many big Halibut are in one area and just how close all this prime fishing grounds are to the camp.
We have been kindly sent this report from our head guide Johan from the weekend:
FISHING REPORT
This week in Lofoten has invited the brilliant sunshine, warmth and a great flounder fishing!
Best of all is that you usually do not go further than 20 minutes from the camp to have a chance at those monster fish from the depths!
Team Jamback the boat 1 has fished on a hard week but had a tough start but where they managed to fool a fine 140cm halibut to end. But on Sunday they decided to fish until midnight and that was when it really come off! First Nicklas starts with taking a cruel flounder at 150cm! Then we went most of the boats in to see the football final but not one boat! After the game, I get a call that they just secured a halibut over 2-meters!! Specifically 207cm to Christoffer !! A true dream fish also became the season's third flounder over 2-meters at our destination Å in Lofoten! We congratulate the NSA once a dream fish that obviously got to swim further back after a small fast photo shoot!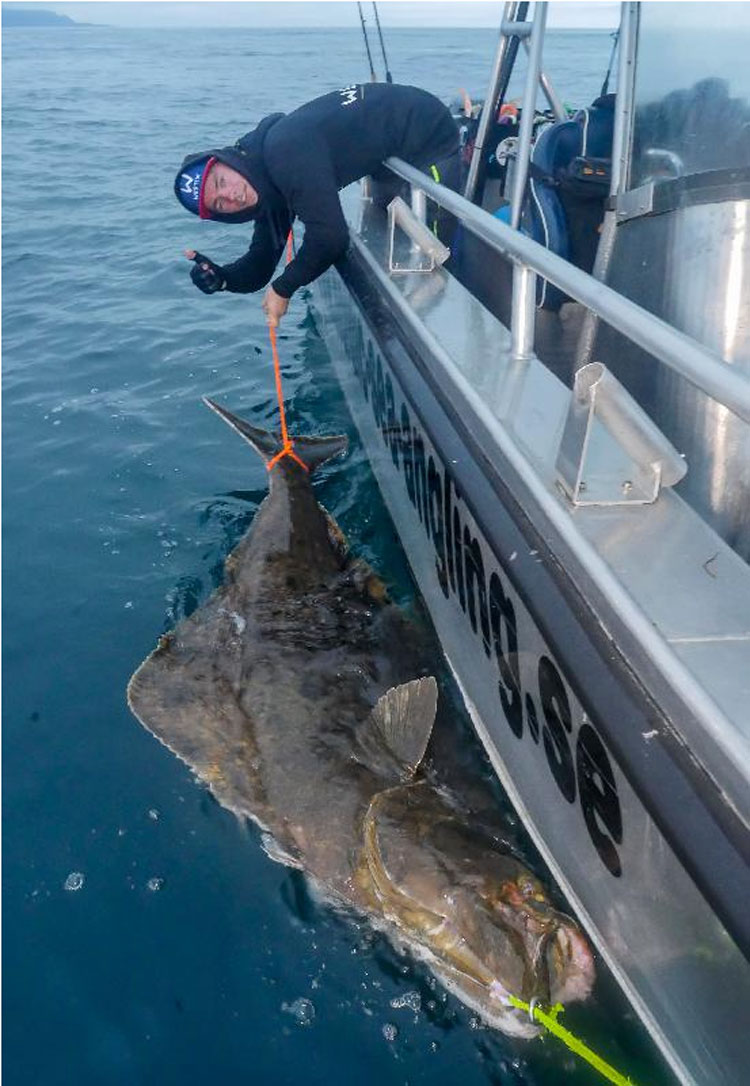 Congratulations Christoffer on an amazing 207cm beast
The same day we heard that it was caught a 220cm from some of the other boats in the area, so it seems there are plenty of these giants!
As soon as the wizard Nicholas had this information, he and his two Danish guests to run a nightshift. The clock was on the 2:30 to time the tides and when I wake up at 7 the time so call Nicholas and says that they are about to drill a big fish! They had been driving after 25 minutes, and was now the fish on the 130m deep! But in the end, they manage to force it up from the depths and a new dream fish to Claus was a fact! A fish on the entire 181cm !! And like all great halibuts so even got this freedom again! The fishing continued at this pace, although it was more less halibuts too. Total managed to fool the Danish boat up 11 pieces of halibut before they decided to go ashore after a long spell on the sea!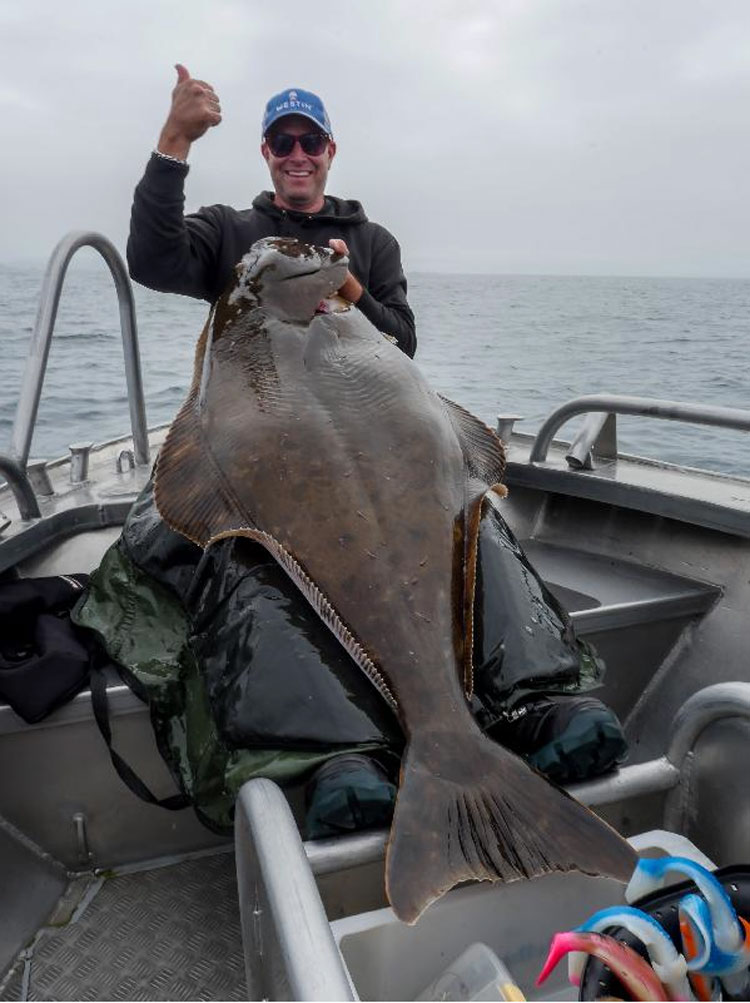 Another fantastic Halibut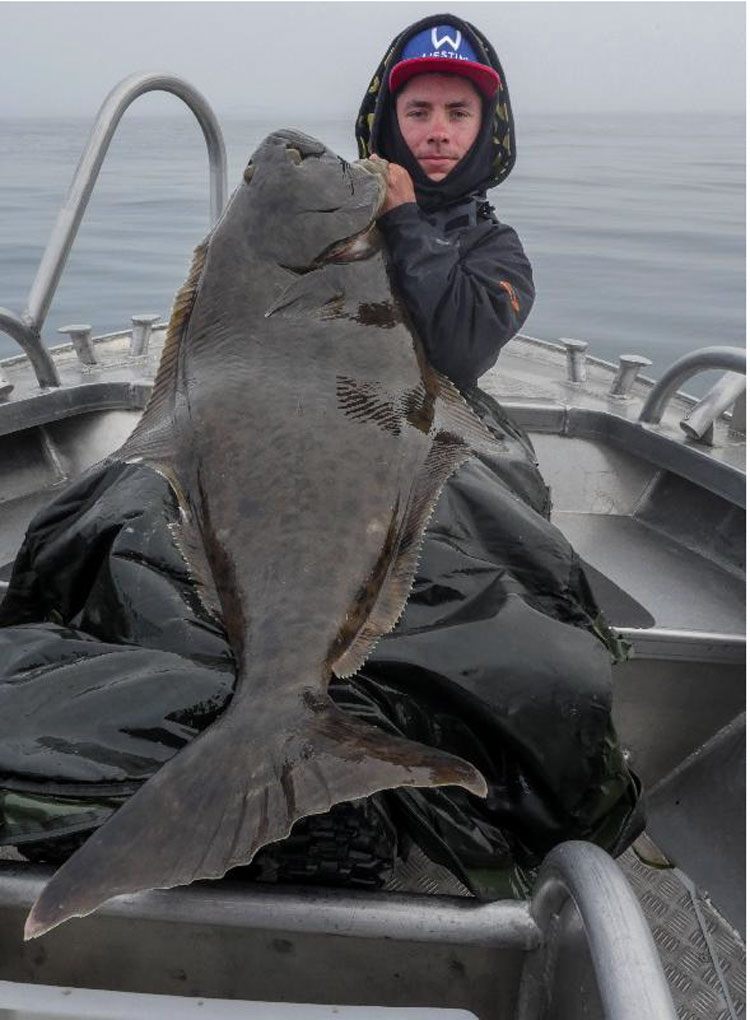 You can't help but love Halibut
We guide the boat went out and joined the Danish boat before they went home, and on the first drive then slamming it on something great for us .. We hurry up with all pole and begins to run after the fish, but probably became linbågen too large so that in the end so went the line against any edge when the fish went out to the deeper water .. How large it was, I dare not say. But it was a nice fish was no doubt! We then went and did some sejrace and had nice fish up to 14 kg in our boat and the bonus cod up to 15kg – it is precisely this to always be able to go to a place and know that this will be experienced storsejfisket is something that makes On our destination for a great fishing spot!
Now we are on the last day!!
If you are thinking of booking a trip to Norway for next year then look no further than the Lofoten Islands and you must start thinking about it now as dates are flying out. Simply call the office on 01603 407596 and we can let you know what dates are left
To view this amazing destination in Northern Norway simply Click Here.
Tight lines
Paul Stevens