Top Sea Fishing Destinations
Sea fishing is an ever-growing sport enjoyed by millions of people worldwide. We send 1000's of anglers away each year on our sea fishing holidays where they have the chance to target some truly monstrous beasts from the deeps.
Below are some of our top sea fishing holidays:
Soroya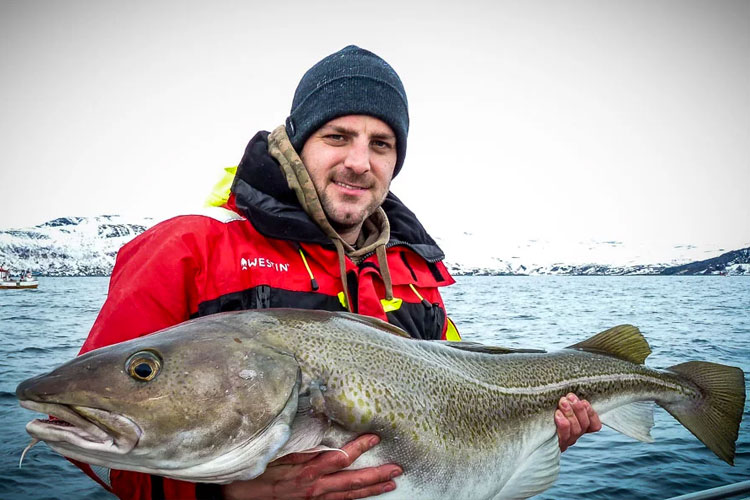 This is one destination anglers wishing to target monster Cod should be wanting to head out to. Soroya is an Island located up in the Arctic circle and the waters surrounding it are full of nutrients and baitfish, this attracts the monster Skrei Cod that are migrating down from the Barents Sea to spawn in February, March and April. These fish reach weights in excess of 100lb  which compared to UK standards are absolutely huge!
Havoysund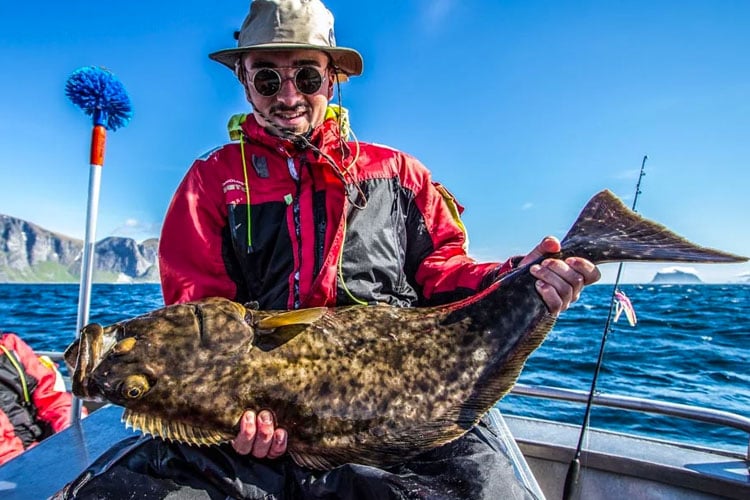 If you want big Halibut then Havoysund is the perfect sea fishing holidays for you, this fishing village in Northern Norway is home to some truly spectacular Halibut grounds that produce 200lb plus fish each year.  It is not only the Halibut that attract anglers year after year to Havoysund, but this area can also offer some truly phenomenal Plaice fishing with the chance of a double-figure fish a big possibility.
Å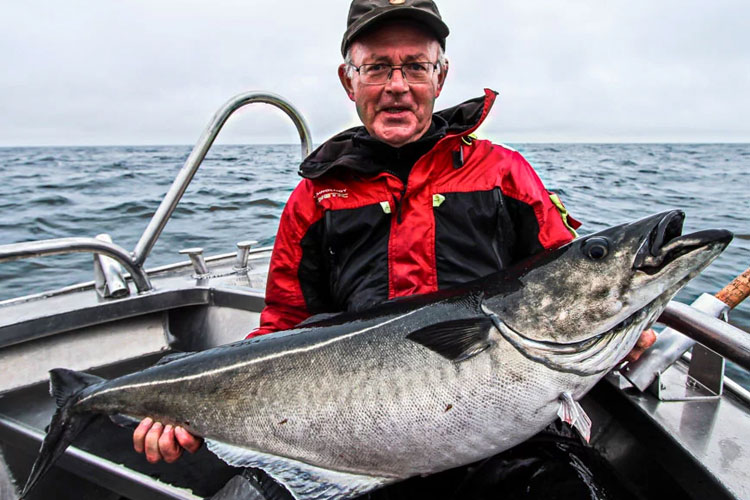 The camp of Å is found on the Lofoten Islands and is another destination that is capable of producing some truly astronomical fishing. This area has what is known as a stream which is a 20 minute steam from the harbour. This stream is a current between two islands which at certain states of the tide will pick up to a ferocious speed. This attracts the big Halibut and Coalfish that reside here as they hang on the edges of this current picking up the various bait items that are knocked about and then kicked out of the flow. This is also the sea fishing holiday to head out on if you wish to try and target big Coalfish on the surface with poppers and surface lures.
Mefjord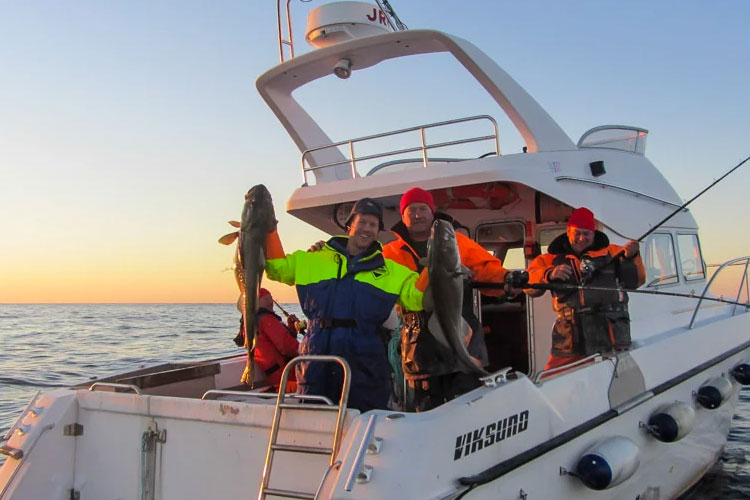 The fishing village of Mefjord is located on Senja Island and at the mouth of a large fjord. The main attraction of this camp is that that it is located short steam from the open sea with some amazing fishing marks being under 15 minutes from your front door. This is a great destination for the angler wishing to target Skrei Cod, these big Cod travel down from the Barents Sea to spawn and congregate in huge shoals on the rising plateaus just outside of the fjord. In the wintertime, this can produce some astounding sport with the summer fishing producing Cod, Halibut and Coalfish in numbers.
Vesteralen
This camp is found in Northern Norway and is proving to be a massive hit with the customers we are sending out there. From big Halibut to big Ling, this camp has it all. On top of this, the camp is very family-friendly.  All our customers returning from here are giving us glowing reports with multiple big fish being caught here throughout the months it's open. With such great fishing in stunning scenery, this really is a place that should be on your must-visit list for sea fishing destinations.


Nappstraumen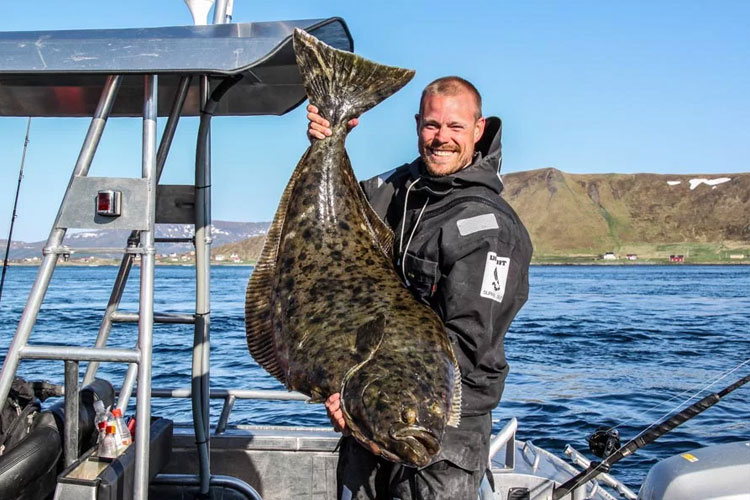 Nappstraumen is found on the eastern side of the Lofoten Islands. This beautiful destination is set in some of the most magnificent scenery that you will find in Norway, surrounded by towering mountains that lead into a glistening fjord, your breath will be taken away when you first set eyes upon this destination. The Lofoten Islands are world-famous for this phenomenal scenery that you will be fishing in. Lofoten Islands is rated as one of the best destinations to visit to see the awe-inspiring northern lights that can be seen from September through to mid-April. 
If you have any questions on our sea fishing holidays, contact our experienced team who will be happy to help you. Alternatively, you can view all of our sea fishing holidays.