Shooting at Chateau de Villette
Chateau de Villette is the most charming yet exciting shooting estate in France. One factor that sets it apart from many others is that you can shoot on Sundays. This little gem is somewhat of a find for all those avid game shooters yearning for the more challenging and stronger bird.
The itinerary for this tour is based on Mixed Pheasant, Partridge and Duck days and will be that of a 600 bag, to be shot over 2 days (2×300) with overages applied accordingly upon group party agreement. The season for Pheasant, Partridge and Duck runs from 1st September- end of December. All these days are shot over the Chateau de Villette 1000+ acre estate where you will have only the best drives selected for you in order to keep your shooting holiday to the best standard. A sum total of 6-7 drives per day will be allocated where you will be sure to achieve the generous bag.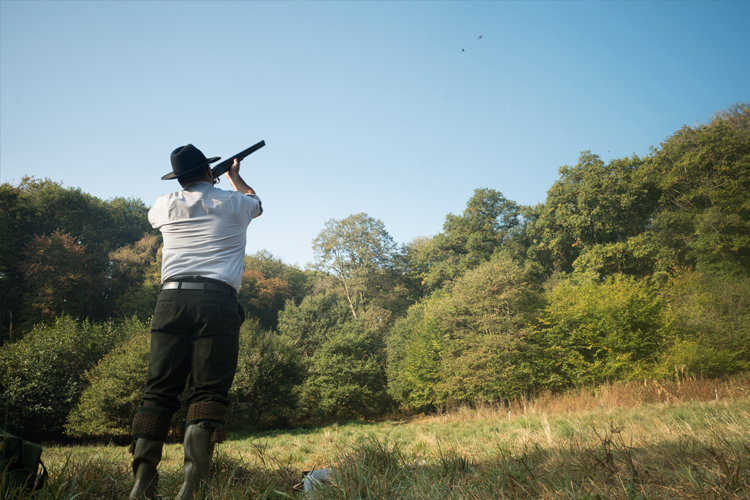 Partridge
Partridges are notoriously unpredictable and it takes a huge effort from an experienced keeper and his team to produce a good show of birds over the guns. Partridges will have a tendency to either fly out in ones and twos or large coveys in which will challenge the guns and their ability to lock onto that one bird.
How is the best way of tackling a good driven Partridge? Range doesn't have to be excessive and Partridges will have you on your toes at the best of times with their landscape hugging characteristics. With close comparison and similar flying technique to that of the Grouse, they can be shot in the same way, out in front which is more instinctive and natural. It's nice to think that bags do not have to be massive for maximum enjoyment. It's just having the correct attitude for the day in order to make the most out of the spectacular shooting.

Cartridges for Partridges
If we are talking cartridges, we all look forward to early days on the Partridge at the start of the season in September and October. However, at this time these plucky little rockets don't really require more than a 28-30g 6 shot. Unless of course you have had the pleasure of an invite to the more hilly areas where you would most probably be best going up to a 5 shot. Regarding chokes, you will be most comfortable shooting quarter and half or even a little more open at cylinder if you so wish through a 12 gauge.
You will find Partridges are a very misleading bird due to their rapid wing beat and smaller size, which often leads to misjudgement an overshooting. They are a fast-flying bird but not as fast as a Pheasant you may well be used to swinging through. A Partridge usually flies around 30 mph and a Pheasant about 35mph. As much as they are a deceptive bird, they are often needed to be shot instinctively and as naturally possible, taken early to avoid misunderstanding on line and lead.
It is most important to enter the field confident in your ability and the workings of the day-and with good skills in fieldcraft. The excitement of the season doesn't want to be spoilt by lack of preparation and 'luck shots' and it is paramount that you consider this by means of plentiful pre-season practice.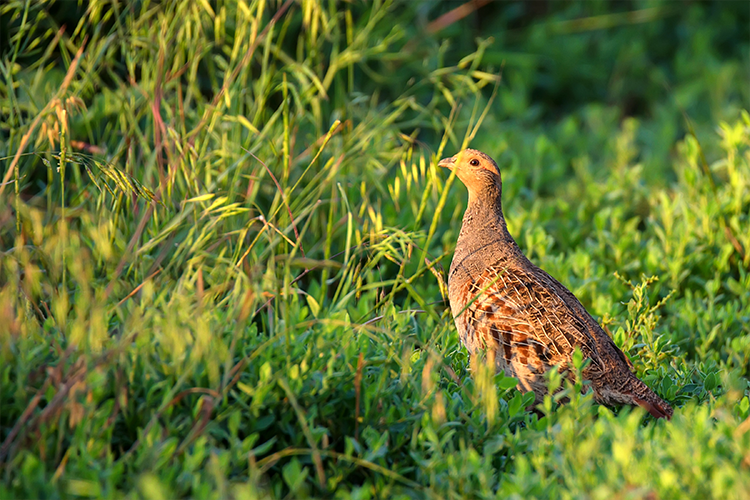 Cartridges for Pheasants
The most popular load at the start of the season is 30g 6 and this kind of load will give you the killing power needed for what would be said as a mid-range pheasant at around  30-40 yards. As the season progresses, the pheasant becomes older, stronger and savvier. In turn, a larger shot size will be required such as a 30g 5 and rolling into January it is advisable to increase to a preferred 32gram for the strength of those later birds.
For those highest birds the recommended shot would be a 5 or even a 4 shot in a 32g and that is considered more than ample. A good compromise of weight in a cartridge for most lighter English game guns would be that of a 30g 4 which would be suited to the higher more extreme ranges of birds as few old English side by sides will be able to handle any heavier loads.
Smaller calibre cartridges such as a 20 gauge offer a little less choice for game shooting than the 12 bore. A popular choice of cartridge would be a load of 25g 6 for the early season quarry followed by a 28g 6 shot or a 5. You will find this will be a universal load in which will kill cleanly.
At the end of the day, it is best to try different cartridge sizes to see what suits you best and gives you the confidence to shoot effectively in the field.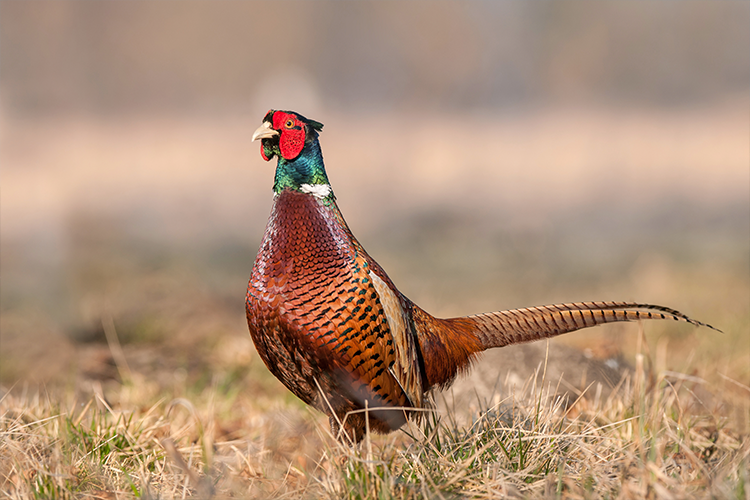 Etiquette
It is paramount that you know the do's and don'ts of how to behave on a day's shooting including safety and etiquette. Due to the amount of hard work and dedication of the shoot staff it is polite to make sure you are punctual on the day, nobody likes a late gun and of course, loses you precious time which you could be shooting. Not only is punctuality important but dress code, nowadays we aren't so strict on formal tweeds as the shooting world seems to have become a little more relaxed as new styles trickle into the market. However, it remains essential to stay with the traditional look with breeks, shirt and tie on formal days is seen as a mark of respect to both the shot quarry and to those who work so hard to make the day possible for you.
Regarding shooting in the field, there is a certain code of conduct to abide by in which to stay safe and not upset anyone. Don't try and shoot birds which are obviously out of range for your equipment and ability, not only is it slightly embarrassing when you miss there is a chance that you will most likely wound the bird. This goes hand in hand with shooting extremely low shots which are frowned upon due to their dangerous consequences and shows you have no regard for peoples safety. This will more than likely have you sent home. It is better to take a shoot the bird at around 1/3 of its way into the air around 45 degrees, this will ensure that the birds' vital organs are hit first eliminating wounding plus giving you the chance to get a second shot in should you miss.
Whilst you are on your peg it's a good idea to scan the area and get an idea of where your neighbours are situated and if there is to be a dividing hedge in between you. Its never a good idea to shoot everything coming through the sky especially is it doesn't belong to you. Shooting your neighbours' birds whom which have already had given both barrels to is known as "Wiping his eye" and this may be done within the company of good friends but is seen to be uncouth to do so amongst unfamiliar guns.
Shoot straight,
Georgie