Looking For Some Short Haul Fishing Trips?
One of the biggest considerations people take into account when booking a fishing holiday is flight duration, I am yet to meet anyone who wants to spend more time on a flight regardless of how little flying bothers them. Long haul flights are a necessary evil that allows anglers the chance to reach the far ends of the world and fish some of the most fantastic places on earth. As anglers we must not forget though that some of these fantastic places are actually on our doorstep, there are many great fishing destinations that you can reach in just one short flight. Some of our shorter flight timed destinations actually take less time to reach than what many people have to travel in their own countries to fish.
The flights for these destinations are all based on leaving and returning to London based airports but we can arrange flights from many different UK and Worldwide airports if required.
Ebro Catfish: 2h approx.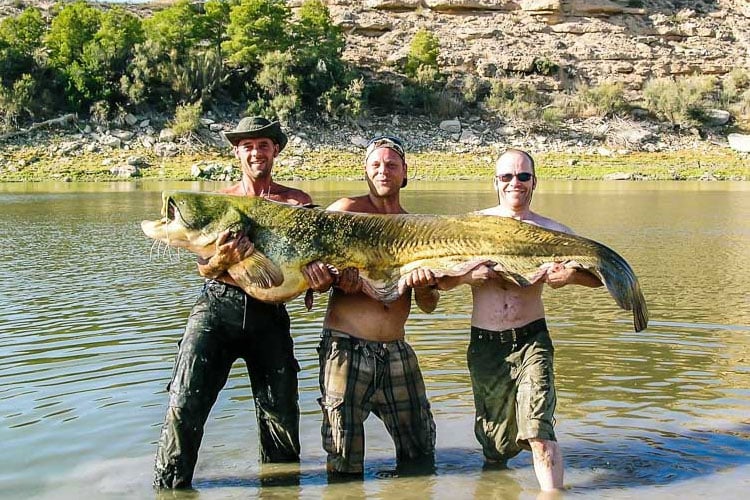 Just a short two hour hop to Spain can see you hooked up to one of Europe's biggest freshwater species, the Wels Catfish. During the best months (May-October) anglers can make the short journey and catch both Catfish and very big Carp in the PB size category. With flights leaving the UK everyday it is a easy destination to tailor to your specific criteria to maximise your fishing experience.
Orklagaard & Winsnes Lodge: 2h 30m approx.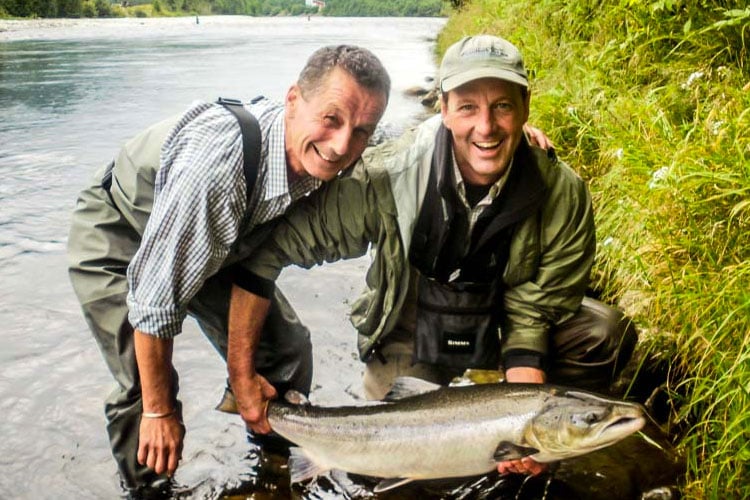 If its top class Atlantic Salmon that you are after then both Orklagaard Lodge or Winsnes Lodge can provide the goods. With direct flights to Trondheim from London and then a short drive to either the Orkla or Gaula rivers Salmon fishing in Europe has never been so easy. Both rivers have been holding their own in what has been tough times for Atlantic Salmon of late, with consistent numbers of medium to large Salmon and would certainly give you the  best chance of a 25lb + Salmon with in five hours travel time of London. Fishing runs between June and August at Orklagaard and extends until September at Winsnes Lodge, Both lodges get booked very far in advance so be sure to call and check for up to date availability.
Lake Thingvallavatn: 3h 10m approx.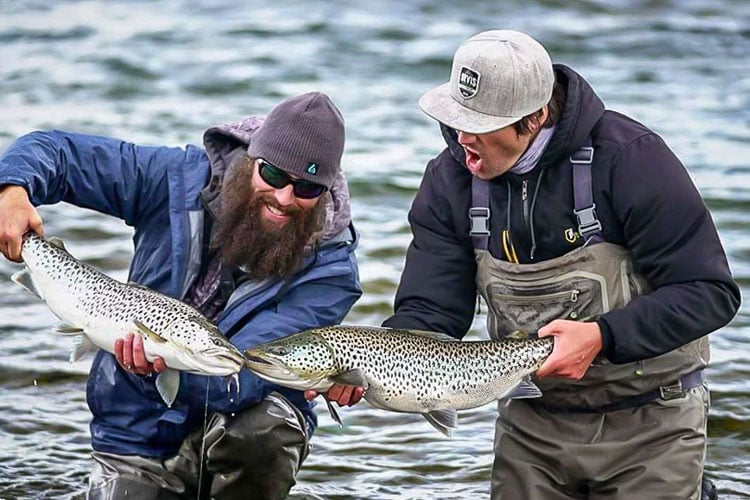 Who would have thought that a three hour flight and a one hour drive could bring you to the banks of the worlds best wild Trout lake. There are so many reasons to visit Iceland but as an angler lake Thingvallavatn must be right up at the top. The Season runs between April and September with the best big fish action in May and Early June. Our Lake Thingvallavatn trip falls in this peak time and is designed to give anglers a really good chance of breaking their PB Brown Trout many times during the week. With Iceland being such an easy place to visit it is another superb place to add extra days on to your trip that we are happy to advise and organise for you.
Big Game Fishing, Madeira: 4h approx.
Big game fishing destinations are often thought of as trips that you need to travel half way around the world, but as a big fish destination Madeira is right up there. It is sometimes hard to get your head round that four hours from a London based flight are sporting fish in excess of 1000lb. These big fish fight exceptionally hard and if you found yourself on a really good fish week you could spend more time in the fighting chair than in your plane seat, not a bad way to spend a short four day break. The fishing for Blue Marlin, White Marlin and Big Eye Tuna runs between May to September with the possibility of some great Wahoo action between September to December.
Big Game Fishing,  La Gomera: 4h 30m approx.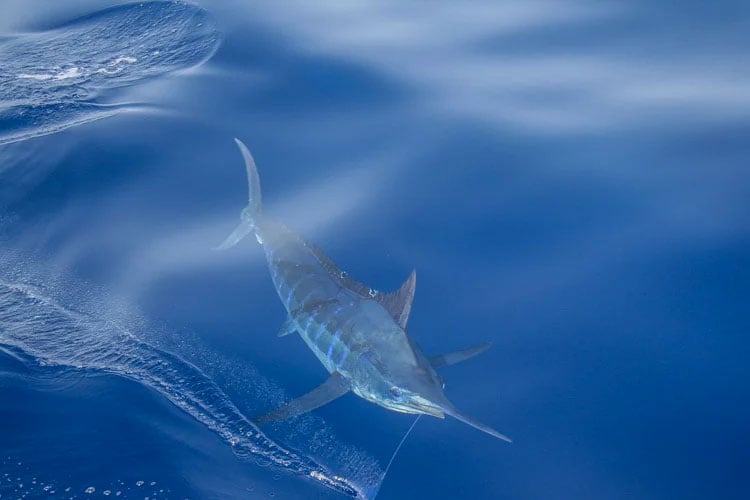 Having very Similar fishing to Madeira but with more of a chance of connecting up a big Yellow Fin Tuna between June to November,  La Gomera is another spot where the fight time can take longer than the flight time. With both Madeira and La Gomera it is always worth calling to see where the best chance of action as the fish tend to migrate between the two destinations depending on the food available. Both are great options for big game anglers looking for a short break with the chance of a massive fish.