Skrei Cod Season 2017 First Report North Norway
With the first week now coming to close up in North Norway at our most popular destination, Havoysund, we have some great results to share with you. The main target at this time of year are the huge Skrei Cod and by the looks of some of the results its been a good few days fishing.
The weather has been off and on all week but the anglers have not let it beat them and have found sheltered areas to target Halibut instead of the shoals of massive Cod. The destination is located in a prime area to intercept the Skrei Cod and with it being close to the main land of Norway, you should always be able to get out somewhere to fish.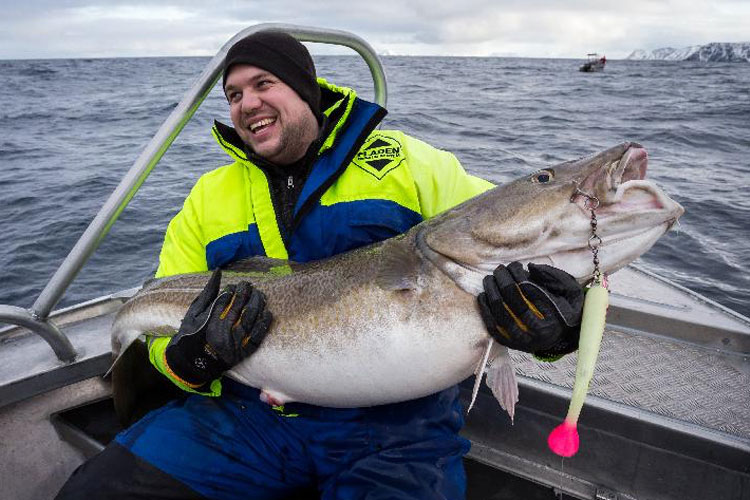 Our guides have sent us this little report to keep you up dated on how the Skrei fishing is going plus Sportquest's first group of anglers depart the UK today on their journey to this fantastic mecca of North Norway called Havoysund.
We have some spaces left on our hosted trip for the 2018 Skrei season so if you fancy catching that fish of a lifetime contact us on 01603 407596
06/03/18 – 14/03/18 – 3 Spaces available
13/03/18 – 21/03/18 – 5 Spaces available
FISHING REPORT
For every day that passes it becomes top fish larger and larger. Today we took the whole camp out in good weather and chased Skrei. The waves were the best you can ask for in March, up here, and even the sun peeped out occasionally.
But what did we do yesterday?
Yesterday we fished in the guide boat halibut quite close to the camp. The snow fell and pretty quickly we got the first contact.
Other contact was fierce, and after a really exciting battle to land Johan its first halibut ever at 130cm. Perfect hooking and playing, hard to believe it was his first.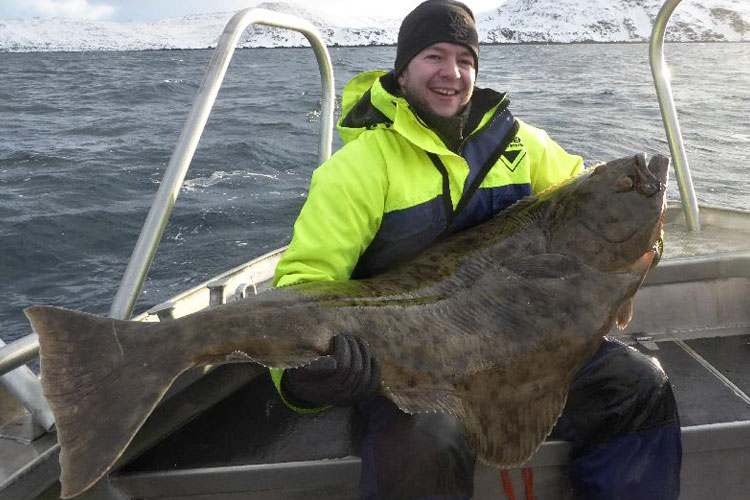 Late last night we got a visit at the camp too. Our CEO Jimmy's short-lucky up here to fish Skrei, and today he drove hard with Douglas and Henric that guides in Havøysund.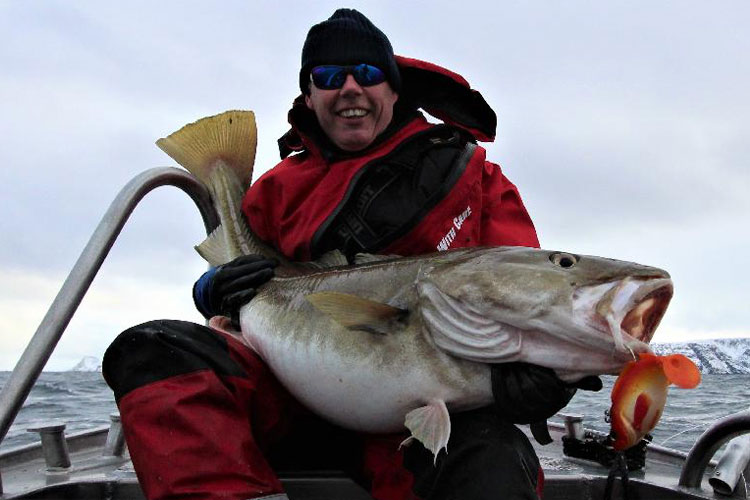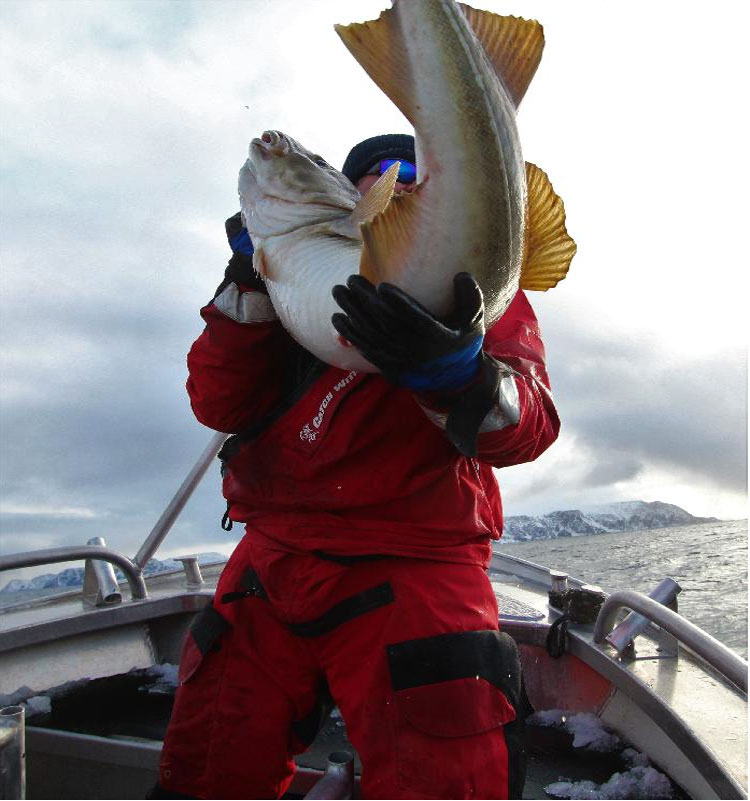 It took us over 15 minutes to find the fish, and it was no small schools either. Fairly quickly, pulled Jimmy our first 20kg + are on a RED ED, and Douglas and I went fishing on fish. Double-Cut, triple stab etc, very crazy sometimes. At the same time, we hear from Johan Mikkelsen guide boat that they already pulled one at 25,5kg, and Jimmy counters that shortly thereafter himself pulling a 25kgs. Little later reported Johan they landed one of 27,5kg and another 20kg!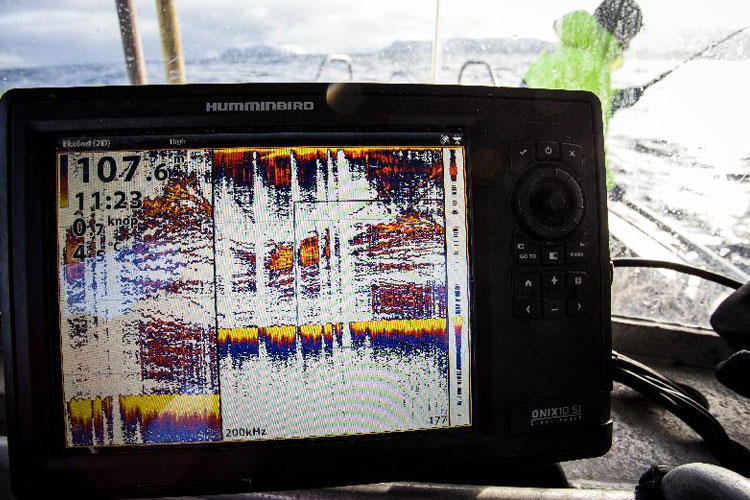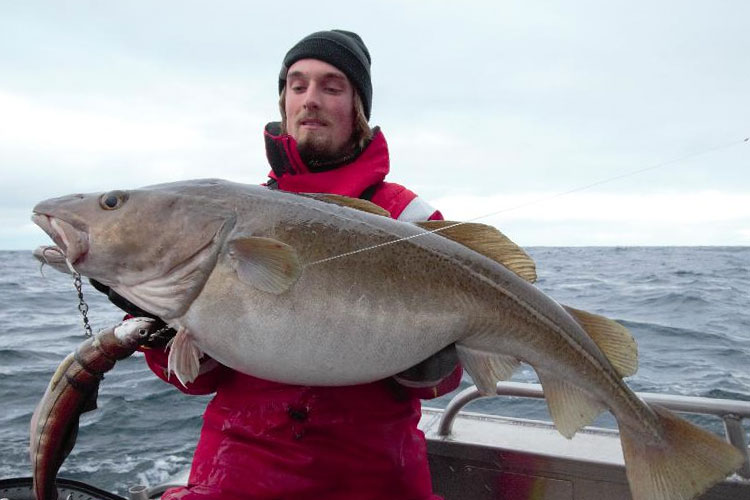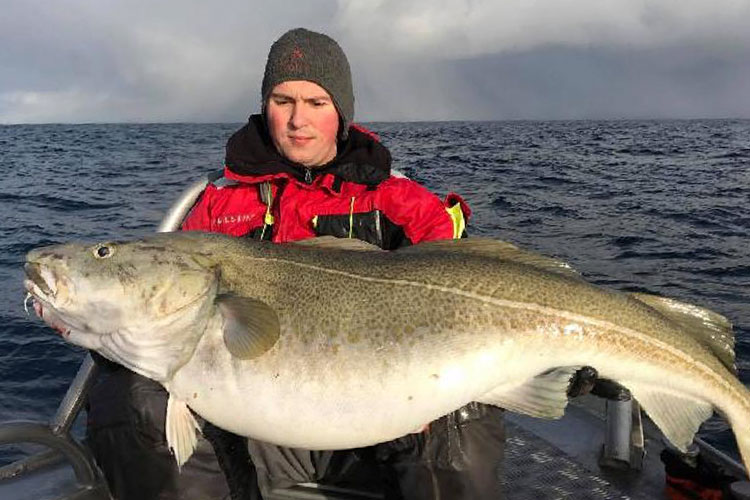 Once in port we hear that Michal got a cod at full 28kg and not long after sliding guide the boat in and tells that Cecilia pulled another 25kg + cod before they left the area, namely 26kg!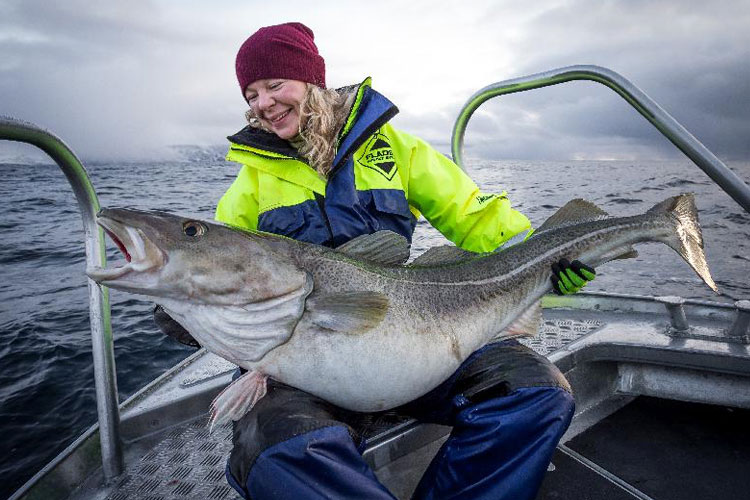 The fishing was super today, and tomorrow the weather to be as good – if not better.
Over n out
To view this awesome destination in North Norway Click Here
Tight lines
Paul Stevens