Sportquest Holidays Offers Dedicated Carp Fishing Holidays
We have given away clues over the last few weeks that something big was coming… Well now it has arrived as today we announce that in association with the largest fishing tackle retailer in the UK "Angling Direct" Sportquest Holidays is expanding its operation to include dedicated Carp fishing holidays abroad.
The plan is simple, offer the existing high level of service that is currently provided by Sportquest Holidays and apply it to the Carp fishing market.  By combining our efforts and working with Angling Directs customers, we are both looking to be over a very short period of time the largest supplier of carp fishing holidays abroad for both the UK and European market.
It is therefore with great pleasure that below we list the first very three destinations from home of the existing world record Carp in Hungary. We are sure that these first 3 destinations will attract a huge amount of interest and there are many more to be added as the weeks move forward.
If you are interested or have any questions call the office 0044 (0)1603 407596
Warm Regards
Peter Collingsworth
OVERVIEW
Hungary is a country that is steeped in amazing scenery and lakes that offers the angler something slightly different.  Home to the current world record Carp of 105LB and with so many fish approaching this weight it will come as no surprise that it is fast becoming one of the most popular alternative destinations for the travelling Carp angler.
With lakes not being over crowded you will soon find yourself a little piece of your own paradise, with fish over that magical 60LB mark, so what are you waiting for?.
"Everybody has heard of the new Carp world record and at 105LB caught recently from a lake in Hungary, making this fine country stand head and shoulders above places such as France."
These first three destinations range from runs waters to small exclusive lakes holding hidden gems. One important point is whatever destination you choose they all come with our VIP package, which means that all major tackle is included plus accommodation on all the lakes.
Below we have detailed the tours in more detail, so do not delay.
PARADISE LAKE | CARP FISHING | HUNGARY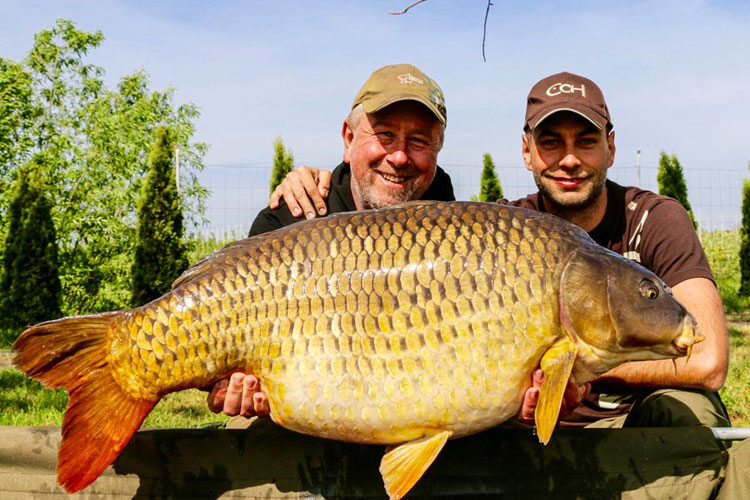 As the title of this holiday explains, we would like to welcome you to your very own piece of Paradise in the form of this 44 acre lake with 7 Islands and many bars running along the middle. There are only 15 swims on this lake so you will get a nice amount of water to fish and work.
Your lakeside log cabin is just 5 metres away from your own private swim and comes complete with your own boat (Outboard not included). Your cabin comes fully equipped with two bunk beds, a fridge to keep your food and beers cool and a modern microwave. If the evening temperature drops then these cabins come with full heating and if the days are hot we supply you with air-conditioning (extra charge)
The lakes stocking is impressive as we have Carp over 60LB's with the lake record being caught in 2012 at 62LB's. There are also 120+ carp between 40 & 45LB  and about 30 Carp over 45LB and there are also lots of Grass Carp.
There is also a playground, 24-hour security service, hot water showers, toilet and a snack bar. The area is really clean, well organised and the grass is cut regularly. There is a restaurant nearby that you can order food from at very reasonable prices and they will even deliver to your swim so you do not have to stop fishing if you get hungry, however, there is a grocery shop not far from the lake. If you want to have a break in your fishing you can visit the nearby zoo or the wellness spa. This really is a Carp fishing holiday that will appeal to single travellers or families who want a week away.
"This is an amazing Carp fishing destination, that is from ONLY £719 PP including flights for 1 weeks fishing."
To see the full trip details and also pictures & videos please CLICK HERE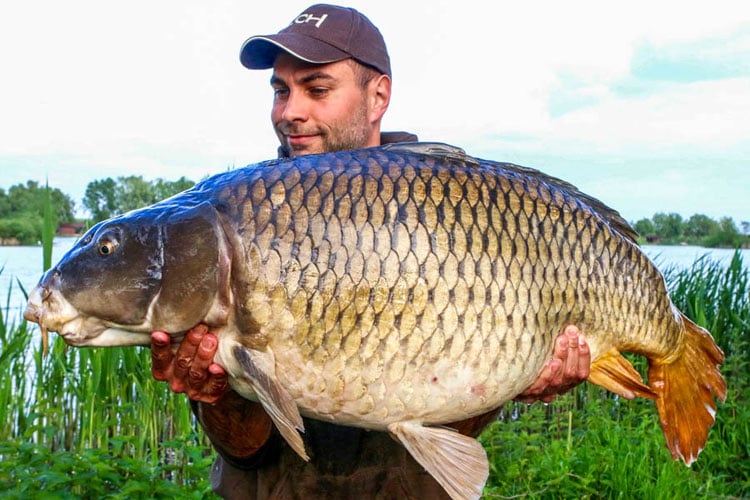 Two Boilie munching machines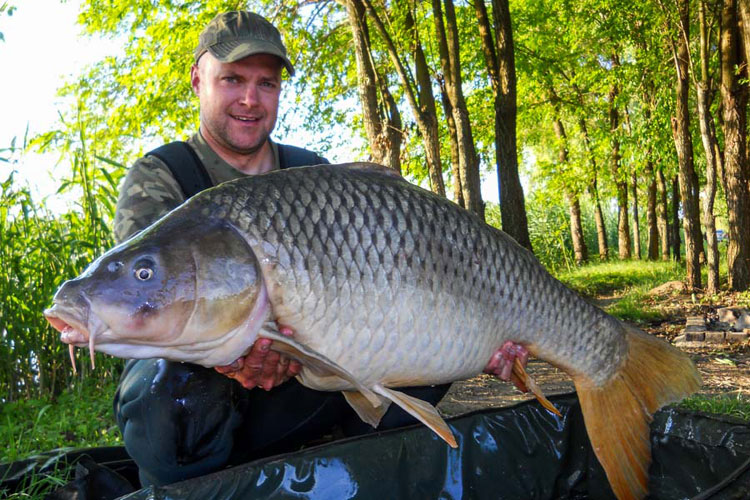 ISLAND LAKE | CARP FISHING | HUNGARY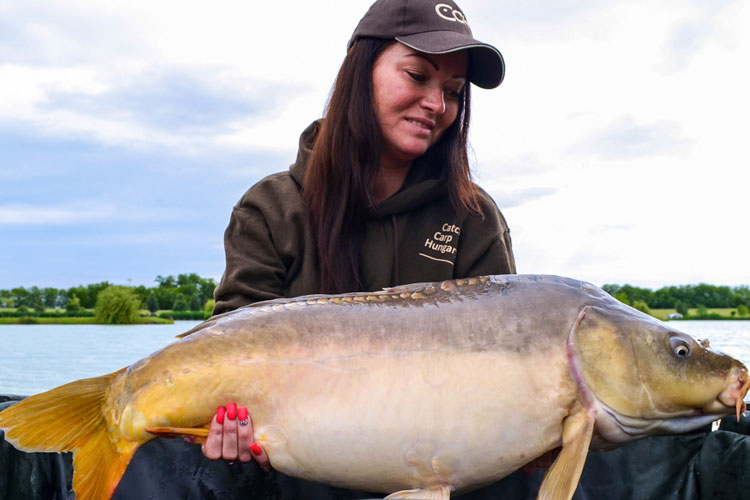 This 34 acre Carp lake in Hungary is a little gem and once you have looked through the gallery you will soon realise that there are some stunning Carp to be caught, especially the heavy weight commons which this lake has in abundance.
This has been built with the Carp angler in mind with the centre of the lake dotted with small and large Islands, hence the name of the lake. The reason why this has been built in such a way is to make you the angler feel like you have your very own piece of paradise where no one can encroach your swim leaving you to work your swim for that big hit.
Along with our other lakes in Hungary this is not overcrowded with the lake only having 16 other swims that come complete with your own private jetty swim and a very vital boat for you to use on your weeks fishing. The boat is very important for your week as you can use it to find those hard to find feeding areas amongst the softer bottom plus you can use it to bait up and achieve very accurate rig placement.
We have many large Carp in this lake to well over the magic 60LB bracket and with most Carp averaging between 25 – 45LB you should be in for a full on weeks fishing. There are also huge Grass Carp and Sturgeon swimming around and these have been caught to 55LB and we are sure during your stay that you will bank at least a couple of these hard fighting fish.
Around the lake you will find lakeside cabins for your accommodation, they are equipped with two bunk beds, a fridge and microwave and even when it is slightly cooler in the evenings they even have heating. Onsite we have hot showers and toilets and we even have access to a wellness spa for you to take advantage after playing all those hard fighting Carp.
At a small charge you can order lunch to be delivered to your swim so you can fish undisturbed and there is a lovely Hungarian traditional restaurant nearby that serves lovely evening meals. This complete package really has been set up to try and offer you the travelling angler everything possible to make your weeks Carp fishing the best it can be and if we have missed anything then tell us we will endeavour to put it right.
"Great Carp fishing in a stunning 34 acre lake, from ONLY £759 PP including flights for 1 weeks fishing."
To see the full trip details and also pictures & videos please CLICK HERE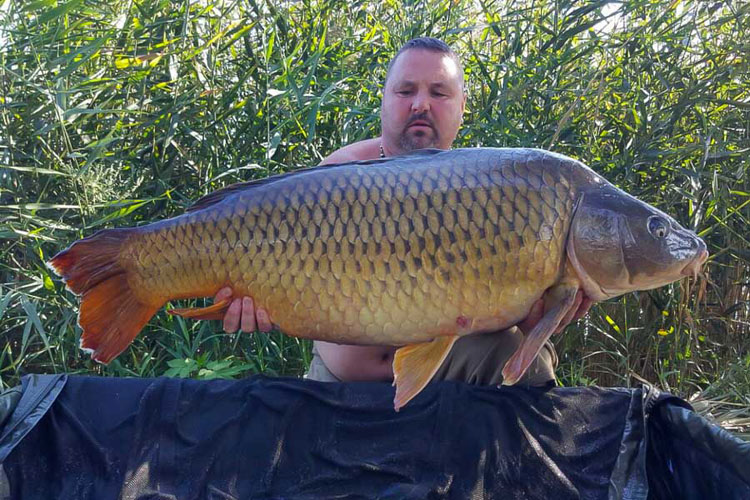 Scale perfect commons are very common in Hungary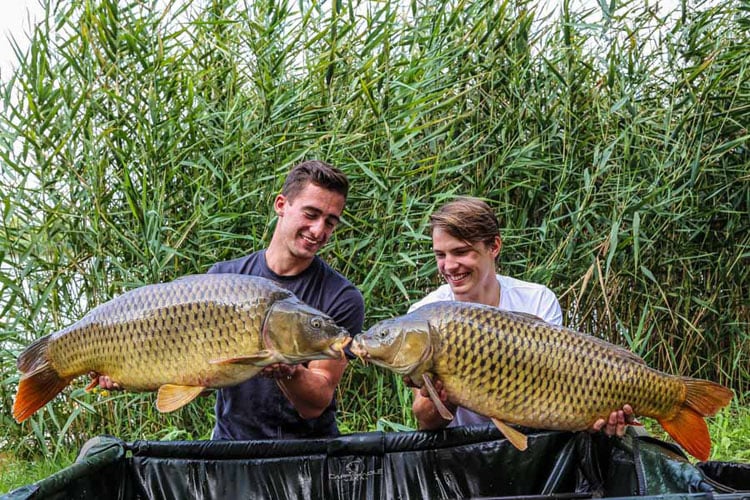 NEVERLAND LAKE | CARP FISHING | HUNGARY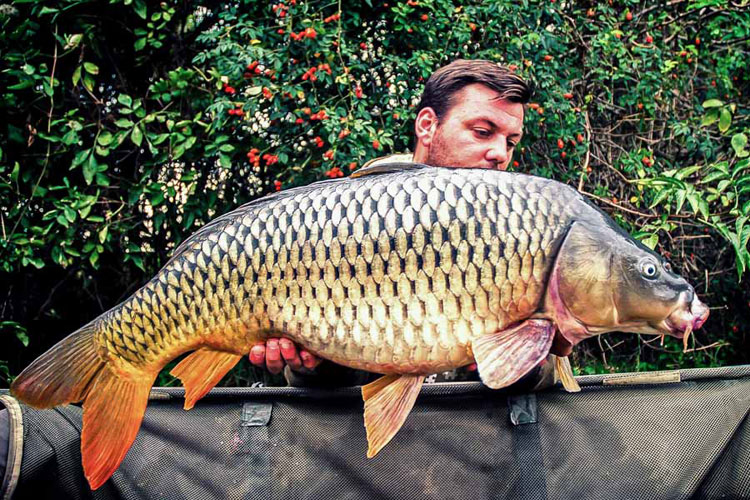 It is with great pleasure that we can offer you these exclusive lakes in Hungary. The lakes are very different to others in the area, as you will only find 3 very private swims, which are not open to the public. Each swim has very different accommodation catering for larger or smaller groups.
Neverland lakes is in the west side of Hungary, about 164 km from Budapest. It is just 89 km from the Austrian-Hungarian border.
There are two absolutely stunning lakes for you to fish. The older lake is about 50 years old and the younger is around 20 years old, just the owner and his friends have fished these lakes, so not too many anglers have fished on them. The owner's aim was to make his own paradise. However, from 2016 it will be open for private bookings, this is a unique opportunity. Neverland Lake has a very unique environment with lots of special trees and even a sandy beach with palm trees and Jacuzzi to make carp fishing even more special.
Until 2015 the biggest Carp that has been caught was just over 35LB and the average is around 20LB, however this place is totally undiscovered and has not been fished by serious anglers. There are bigger Carp in it, waiting for you to break the lake record. There are grass Carp swimming around that are above 40LB and in the old lake some massive Catfish as well.
This place is ideal for families and for anglers who love to fish in a peaceful, wild and natural environment so quietness and privacy is guaranteed. Like our other lakes in Hungary we offer the complete package which includes your rods and reels, rod pod, alarms nets and weigh slings, all top quality Nash products. So if you have been looking for somewhere different to fish look no further than this perfect little piece of Paradise.
"Two lakes with only 3 swims from ONLY £921 PP including flights for 1 weeks fishing."
To see the full trip details and also pictures & videos please CLICK HERE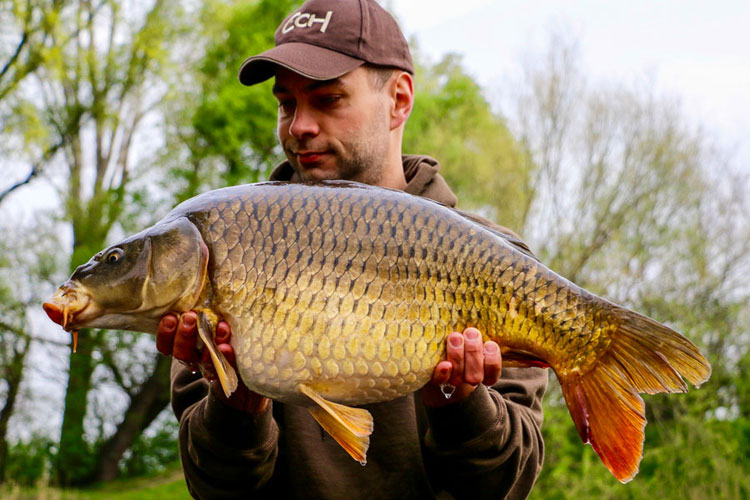 This lake in Hungary holds gems like this around every corner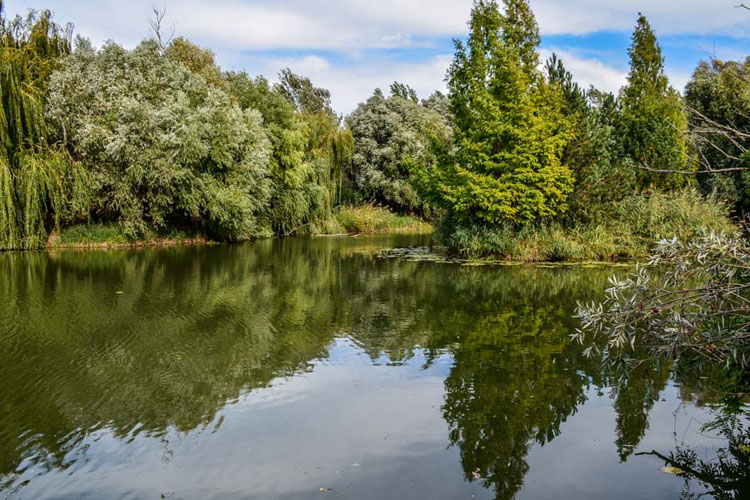 We hope that you are tempted by these first three exclusive waters, we as mentioned above will be announcing more destinations  on a regular basis.
"Time to join the Sportquest Holidays Revolution."
Tight Lines
Peter Collingsworth