Steelhead & Sea Trout on the Same Trip
Steelhead & Sea Trout, From next season we will open the Santa Cruz Steelhead Lodge with the famous Tres Amigos. Best season is mid March and all of April, perfect for both autumn run Sea Trout in Buitreras and Steelheads at Santa Cruz. This is the only steelhead fishing in the world that comes direct from the Atlantic. The combination will be very unique and offer the opportunity to fish for both Steelhead & Sea Trout on the Same Trip. TOP TIP: To be sure to get a rod, book asap
We have this year kept open our Sea Trout operation longer as we know just how good the late season Sea Trout fishing is. Check out some of the amazing fish captures below.
Now imagine combining the autumn Sea Trout fishing with amazing steelhead fishing all in the same trip.
To see the full details on the Sea Trout trip CLICK HERE
To see the full details of the Steelhead trip CLICK HERE
Note: We can offer this fishing for Steelhead as either a 3 day fishing add-on or either at the beginning or end of a weeks fishing at our Las Buitreras Sea Trout operation. We can also offer whole week trips dedicated for Steelhead.
Alternatively why not view ALL our fly fishing destinations in Argentina CLICK HERE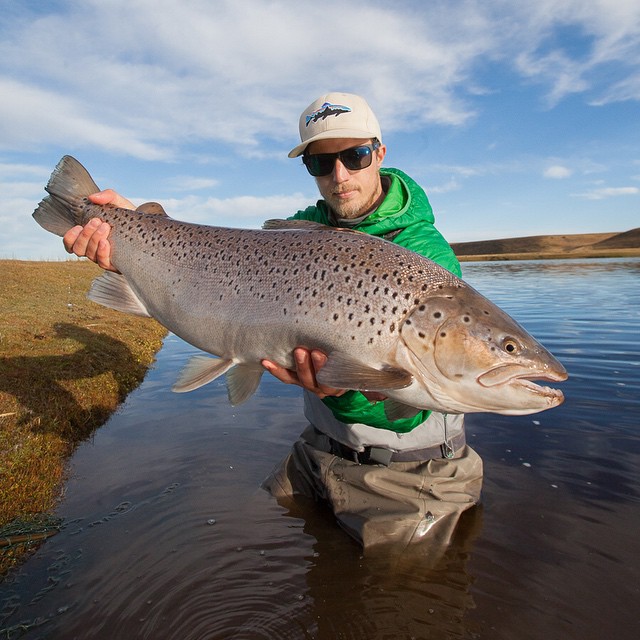 Good work Rickard Sjöberg, but still far behind your mothers 31lb, fish keep on trying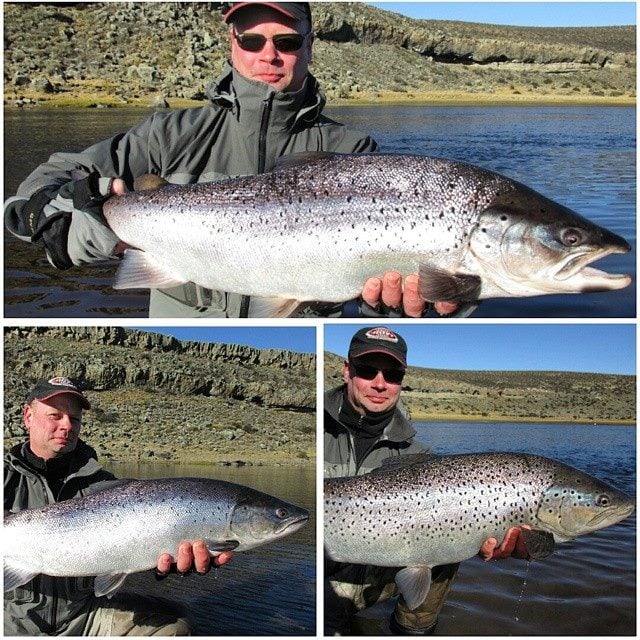 Ulf did some damage… In only 30 minutes he scored two 20lb and one 13 lb out of 75.
Autumn run chrome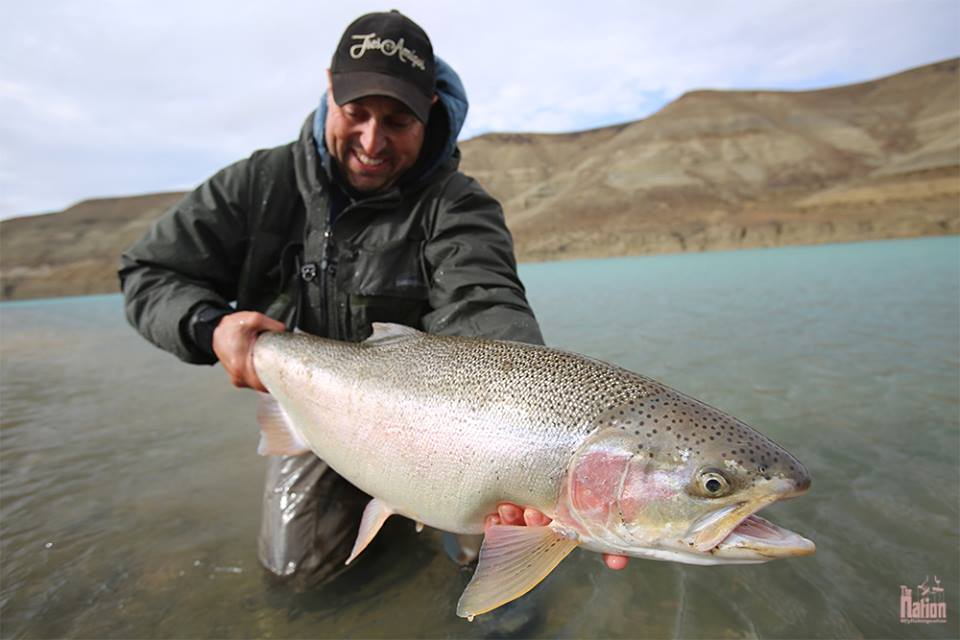 Claudios free afternoon, nothing better than chasing some Santa Cruz steel at Los Plateados.