Summer Weather & Sea Fishing In Havoysund
With the sun beaming down and the winds dropping the anglers at Havoysund have been getting some serious fishing time in, the fish are hungry and giving the boats some great sport.
After a good start of the week for our guests the weather continued to get better and better. On Monday however it was a little more windy than the rest of the days so most decided to go out during the night to Tuesday. The guided boat fought for cod fishing on Monday. With the wind there was tough fishing at the start of the day, but eventually they broke the code and got a few over 10kg with the largest of 14kg. Then it was time to come back to land again, the day after it was time to knock early on a long trip. In the evening the sea was so quiet that some boats decided to put on a shorter trip for them little flatfish like plaice and dabs with good results.
With almost no wind at all during a period of 30 hours, there were long trips to a few different places. The first boats already went out at 03.00 to fish for as long as possible and it delivered to our German guests who managed to get a nice fish to bite, when it had been fought in all the way and secured at the edge of the boat, it proved to be 167cm (146lb est). It also followed some more during the day around 130cm (65lb est). Even our Belgian guests could be happy with fine fish around 130-140cm (65lb – 85lb est). Havöysund delivers again. There were also some boats that went elsewhere with the view set on cod, these boats came back with a nice amount of cod and wolf fish, with also some boats that managed to land halibut on directed fishing on the other side. What was the same for all was that it was a hot day with temperatures around 20 degrees,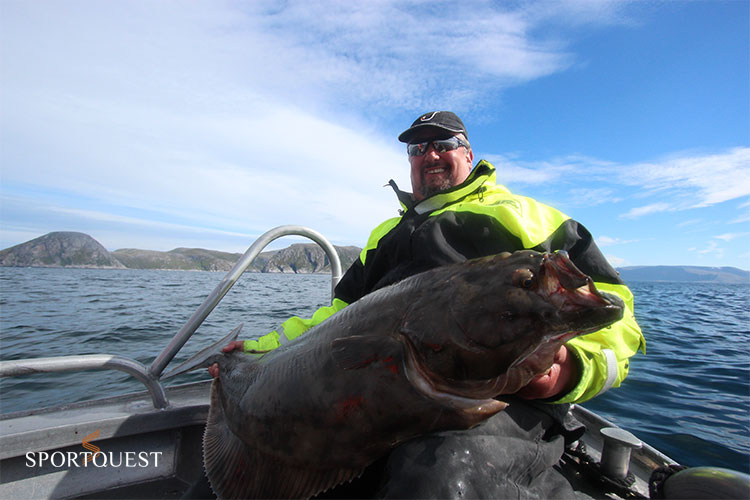 Then it was already time for the last day and it blew a 8 to 10m / s again, so for the guided boat it became a short trip with the sight primarily set on plaice and dabs. With the blow it turned out quite fast and it would be a tough day. With Andreas who managed to land his first dab, it appeared to be one of the few fishes that managed to get up in the guided boat in addition to some victories who proved to be interested in our prawns. Sejorna did, however, bid on a nice fight on the light equipment. For the other boats, the fish for cod and halibut were what most people went for. For most, it was a tough day. But most managed to land some nice cod to end the week.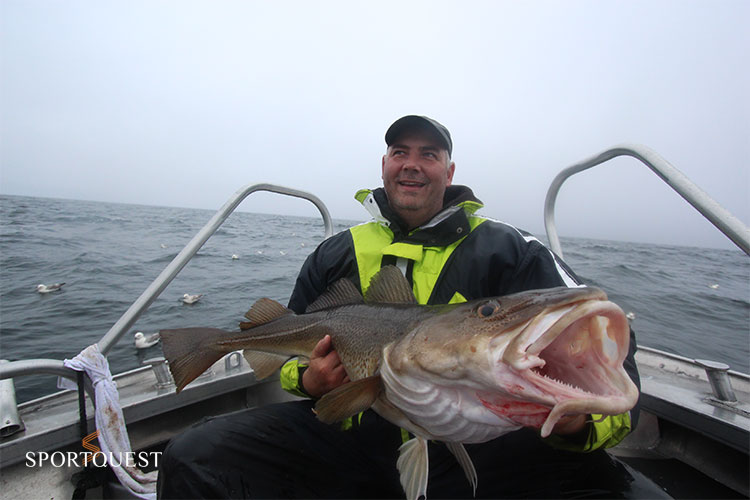 However, with several guests who had a new person's best, there was a big bunch that ended the week with a traditional PB bath in the harbor. However, this was a big party this week with temperatures around around 20 degrees. So the week ended with a really nice evening.
Now we hope that the stable weather without wind will stay with us for a long period of time.
Tight Lines // Ivan Swarts, Jörgen Zwilgmeyer and Douglas Dahlberg
Excellent report cheers guys, it's great to see the fish are on the feed.
Havoysund is an amazing destination for the UK angler to visit, why not come take a look for yourselves HERE
Tight Lines
Matt