Overview
Category: Fishing Holidays, Saltwater Fly Fishing


Oman has so much to offer the intrepid angler and is nothing short of spectacular. With its rugged coastline, rich seas and diverse species it is easy to see why in recent years it has been at the top of so many anglers bucket lists.
Being based in an upmarket resort the hotel is the perfect place for you to relax and enjoy your downtime in between fishing. The accommodation is just a couple of minutes walk from the boats, making it easy to transport yourself and equipment to and from the fishing and the hotel, this allows for maximum time to be spent on the water.
Location
This is Salalah's only tourist area and is a hive of activity with most of this based around the many ocean excursions that take place here. The local people in this area are very friendly with a love of meeting and talking to foreign travellers. Outside of the resort, you will find many walled towns, forts and palaces that make this part of the world so steeped in rich history. Found in the southern part of Oman the area that we fish is only a twenty-minute journey from Salalah airport to the accommodation and the boats.
This fly fishing holiday has the perfect mix of luxury accommodation set in some of the worlds most spectacular scenery, with the practical no-nonsense approach that all successful fishing operations need to be at the top of their game.
Fishing
What sets the fly fishing in Oman apart from most other saltwater destinations is the variety of fishing grounds. One day you can be fishing from land-based secluded sandy beaches and rocky bays and the next day, boat fishing against sheer rock faces plummeting into the Arabian Sea. During certain tides, your guides will take you further out to fish the  Neritic zone in search of blue water species if this is something that you are interested in.
The list of species that can be targeted when fly fishing in Oman is long and distinguished. There are inshore catches of Indo-Pacific Permit, Omani Bream, Pompano, Permit (T.Africanus), Bluefish, Queenfish and occasionally massive GTs. Offshore species that can be targeted with both the fly rods as well as conventional popper/trolling gear include, Dorado, Cobia, Sailfish, Tuna as well as the mighty Marlin!
The boats used are both custom made for their specific roles, the Fly fishing boat is a 24ft monohull with front and rear casting decks, it has a stowaway rod rack and flush mounting so that fly lines will not run the risk of becoming stuck. If you are on a game fishing trip with us here you will have the luxury of a 4 man 30ft custom mono hull with carbon outriggers and state of the art sonar.
Guides
Our guides have got vast amounts of experience in guiding for saltwater species, this experience makes a huge difference when trying to target multiple species. The level of guidance that is provided can only have a positive influence on any anglers fishing capabilities, no matter what their experience level is. During your stay you will spend your fishing days on the 24ft fly fishing boat in pairs with your guide looking after you both, with the boats twin casting decks you will both be able to fish at the same time for some species but then take it in turns for shots at some of the more spooky species.
Other activities
For non-anglers, Hawana marina and its surrounding bars and restaurants have many activities from just relaxing by the hotel pool or visiting the aqua park, anyone wanting more adventure can be booked onto a dolphin watching tour or for those wanting to get a little closer to the water life, regular diving trips leave the Marina every day. Any non-anglers who are particularly interested in Oman's awesome landscapes, full and half day tours can be provided.
For more information about this tour, contact our experienced team who will be happy to answer any queries you have.
Accommodation
Juweira Boutique Hotel is situated in the heart of marina promenade of Hawana Salalah. It is a stones throw away form the boat docking area making it the perfect place for our anglers to rest after a long day on the water. This 4-star classic oriental themed hotel has many different room options as well many different activity options for the non angler. Just a few of these activities include Hawana aqua park, horse riding, diving, bike tours, snorkelling, canoeing, tennis and evening entertainment as well as many more. Being set within Hawana gives you access to many bars and restaurants if you fancied a change from the hotel bars or just wanted to experience some of the areas rich culture and hospitality.
Board: Full
Rooms: Twins
Telephone: Hotel telephone
Internet: WIFI
Laundry: Both washing and dry cleaning at an additional charge
Power: 240v type G plug
Air Conditioning: All rooms
Meals: Breakfast and evening dinner
Alcohol: Alcohol can be purchased at the bar
Equipment Hire: Fly equipment only
Cards Accepted: All cards are excepted
Cash Accepted: USD
Species Information
Permit (T. Africanus)
Season: October to May
Peak: Tide Dependent
Weight: 10lb to 35lb
Average Weight: 15lb

Indo-Pacific Permit
Season: October to May
Peak: Tide Dependent
Weight: 5lb to 15lb
Average Weight: 8lb

Bluefish
Season: October to May
Peak: Tide Dependent
Weight: 15lb to 20lb
Average Weight: 10lb

Queenfish
Season: October to May
Peak: Tide Dependent
Weight: 10lb to 30lb
Average Weight: 15lb

Sailfish
Season: October to May
Peak: October
Weight: 30lb to 120lb
Average Weight: 60lb

Giant Trevally
Season: March to April
Peak: March to April
Weight: 20lb to 100lb
Average Weight: 50lb

Suggested Itinerary
The below itinerary is only a suggested one as we have flights departing from the UK everyday, therefore should you wish to extend your stay by adding more nights in Oman the itinerary below can be tailored to suit.
DAY 1: 
Depart UK (alternative routes available)
Arrive Doha.
Depart Doha.
Arrive Salalah
Once you have arrived and cleared customs a representative from the Juweira hotel will be waiting to greet you. You will then be transferred to your hotel (transfer approx. 20minutes). Your Guide will meet you after you have checked in and give you a brief on the following days fishing.
The rest of the day is free to relax and prepare yourself for the next days fishing.
Overnight Accommodation: Juweira Boutique Hotel H/B.
DAY 2:  Fishing Day 
Breakfast is served at 7am, your guide will meet you at the boats, located on the floating docks at the back of the hotel. You will then head out to fish the bespoke itinerary that you and the guide decided on the night before. Fishing the inshore waters early in the morning can be a fantastic time of the day to find tailing Permit or bait busting predators such as Queenfish, Trevally or Bluefish.
Overnight accommodation: Juweira Boutique Hotel H/B.
DAY 3: Fishing Day 
In the morning leave for a full days fishing with the guide, fishing based on 2 anglers per boat each day, the boat will return to the hotel each day at approx 4pm.
Overnight Accommodation: Juweira Boutique Hotel H/B
DAY 4: Fishing Day. 
Fishing can be either fly-fishing or lure fishing. The fishing is so varied you can do different things each day, and hopefully you can land several different species.
Overnight Accommodation: Juweira Boutique Hotel H/B
.DAY 5: Fishing Day. 
Each day anglers depart via boat for the day's fishing. The fishing either takes place from secluded beaches sight casting or from the boats, either drifting inshore in search of feeding fish or out in the open ocean looking for signs of Dorado, Billfish and Tuna.
Overnight Accommodation: Juweira Boutique Hotel H/B.
DAY 6: Fishing Day. 
Why not spend the day fishing offshore for Sailfish, Tuna, Dorado or even the mighty Marlin. Why not try your luck with landing a Sailfish on the fly.
Overnight Accommodation: Juweira Boutique Hotel H/B.
DAY 7: Fishing Day. 
You could spend your last day targeting any species that you have not yet managed to land or one that you have fallen in love with and want to catch again and again.
Overnight Accommodation: Juweira Boutique Hotel H/B.
DAY 8:
In the morning, once you have checked out of the hotel, you will be transferred back to airport for your return flight to Doha.
Depart Salalah.
Arrive Doha.
Depart Doha.
Arrive UK (alternative routes available)
Dates & Prices
Remember that Sportquest Holidays' services are completely FREE! When you book a trip with Sportquest Holidays, you never pay more than when you book directly with the lodge and flights independently. Plus what's more if you book with Sportquest Holidays your holiday is protect by our ATOL and the Travel Package Regulations Act. To see more details CLICK HERE.
Dates & prices are best viewed in landscape.
You can scroll the table left and right to view prices and availability.
Price Match Promise
We are so confident that our packaged prices are the best available and offer great value for money.
If, however, you find an identical holiday available with any other fully bonded Tour Operator at a lower price, we will match that price.
Price Notes
Prices are based on two adults sharing transfers, fishing and accommodation (unless otherwise stated) and are correct at the time of going to press. Subject to time of year or date and currency fluctuations, these prices may fluctuate slightly due to flight price increases or fuel surcharge.
ATOL
Holidays or flights booked with Sportquest Holidays Limited are protected by the Civil Aviation Authority by our ATOL bond (Number 6371). ATOL protects you from losing your money or being stranded abroad. It does this by carrying out financial checks on the firms it licenses and requiring a guarantee, called a bond.
Price Supplements
N/A
Still need some inspiration
Why not enjoy browsing our destinations in the comfort of your own home.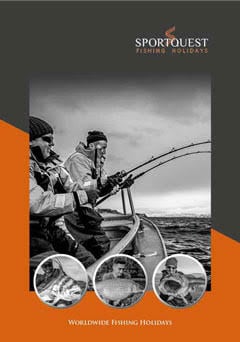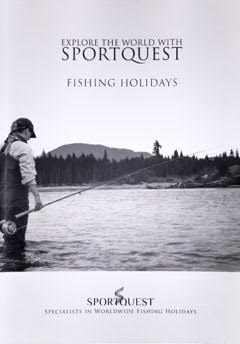 Request a free brochure
What's Included & Excluded
Included
All international flights
Transfers to and from Salalah airport
All accommodation as stated in itinerary
Breakfast and evening meals
Lunch whilst fishing
6 days fully guided fishing
Fishing licenses
Excluded
Personal holiday insurance
Beer and alcohol
Tips for guides and all camp staff
Rods, reels, flies and all terminal tackle (which can be hired upon request)
Omani Visa (approx. $52 for 30 days)
Options
Flight upgrades
Additional nights in the hotel
Additional days fishing
Tour Notes
Visa
A Visa is required to enter Oman, these can be easily be obtained as E-Visa's
6 Months validity from the date of arrival
Medical Requirements
There are no vaccination requirements for visiting Oman, though we would recommend that you have valid vaccination protection for Tetanus, Diphtheria, Hepatitis A, Polio and Typhoid. Recommended vaccinations and other health protection measures vary according to the country you are visiting and can change periodically. You must consult your GP on current vaccinations needed for your destination.
Please Note
All details of medical requirements are correct at time of press however please check these requirements for changes.
Departure tax
There is no departure tax required when leaving Oman
Flight Route & Flight Time
UK – Doha (approx 8 hours)
Doha – Salalah (approx 2 hours)
Baggage Allowance
Your actual allowance is based on both which airline you are flying with and also what class of seat you are travelling in. Normally in economy it is 1 checked bag, Premium Economy / Business 2 checked bags, First 3 checked bags. In addition to your checked bags you are also allowed 1 cabin bag and either 1-laptop bag or ladies handbag. The actual size and weight limit for bags is dependent on the airline. We therefore recommend that once your flights are booked you check on the airlines website for the up to date allowances.
Transfer Time
Salalah airport – Juweira Boutique Hotel   (approx 20 mins)
Questions & Answers
Where is the lodge?
The lodge is in Hawana Marina, Salalah Oman. It is a beautiful area shrouded in history that has helped form a rich culture that is very welcoming to visitors. Hawana Marina is made up of many bars and restaurants and has the relaxed feel that you might expect from an upmarket coastal resort. This is one of the main reasons why this holiday is so popular for anglers and non-anglers spending the week together.
Where will I fish?
The fishing takes place either from a boat or along the shores of the magnificent Omani coastline. Anglers will have the chance to fish from a custom-built 24ft inshore boat, allowing them to chase Permit, Omani Bream, Trevally, Milkfish and many other coastal species! When fishing the huge sandy and rocky shores, a certain level of fitness is needed to quickly get into a casting position once a fish is spotted. Landing a GT or Permit in this way is considered one of the most highly regarded achievements in saltwater fly fishing.
How long does it take to reach the fishing grounds?
The walk between the hotel is only a couple of minutes giving perfect access. The boat journeys can be anywhere from 20minutes to an hour depending on the grounds and species that you would like to target.
What fish will I catch?
The number of different species that can be caught at this destination is magnificent, everything from the iconic Permit (Indo and T.Africanus), several different species of Trevally, Bluefish, Milkfish and many other coastal species. If you fancy going a little further off the coast, then this opens up a multitude of new species such as Dorado, Sailfish, Tuna and even the mighty Marlin.
How many fish will I catch?
This is always a hard question to answer, but with so many different species your chances of catching fish are pretty good. It is always a good idea to get casting lessons before a trip such as this to allow you to capitalise on each and every shot that you get and ultimately land more fish for the week.
How will I fish?
Fishing is mainly based on the coastal boat. Anglers can also use lure fishing equipment and troll for the many coastal and blue water species that are available. Please note that on flies and lures only single hooks are allowed no doubles or trebles.
Do the guides speak English?
The guides all speak English as their first language.
Who is best suited to this destination?
This trip is the perfect holiday for anglers in pairs or anglers travelling with a non-angling companion as the area has so much to entertain those who do not wish to fish.
What skill level is required?
Anglers need to be competent casters and should be able to double haul and cast at least half a fly line. Your guide will spot the fish and position you in the best place for a shot at the fish but the better you can place your fly the more fish you will catch. Anyone wanting to brush up on their casting can contact Sportquest Holidays for advice on where to find a casting instructor near you.
How physically demanding is this trip?
Fishing from the boats does not require any real amount of fitness only to have good balance to stand and cast from the front of the boat. If you want to target Permit from the beach you need to be relatively fit and able to run, hike into beaches and walk long distances.
When is the best time to go?
The fishing takes place between October and May and different species can be targeted at different times. For anyone wanting to target a specific species, it is best to call to match the best months and tides to maximise your chances.
How will I get there?
Flights to Salalah often go via Dubai. Once you have landed at Salalah airport and met your accommodation representative, it is just a short twenty-minute transfer.
What is the accommodation like?
The hotel is four stars and is a great place to stay whilst fishing in this majestic area. Being such a short distance from the marina and the fishing boats is a real plus. The hotel has many different activities available for non-anglers and anglers alike making for a really good all-round holiday.
What is the food like?
The food at the hotel is excellent, the hotel does a huge buffet and there are other restaurants around the marina. You can even bring a Dorado or Tuna home and have that cooked by
the local bar in the marina. Lunches are homemade by your guides and are great to eat out on the water.
Does the lodge provide fishing tackle?
Gear can be hired out at $90 each outfit with a $150 breakage charge.
Is the internet and phone signal available?
The hotel has WIFI and good phone signal. The guides carry a sat phone as a back up as there is no signal on most of the remote beaches.
Are there other activities available?
The hotel can provide many different activities such as diving, water parks, snorkelling, dolphin watching, tennis, chess, jet ski, paragliding, paddle boarding etc all in the marina.
How much does it cost?
We the complete package including all flights and transfers. To view all prices & availability click the "Dates & Prices" Tab above.
Alternatively, if you wish to arrange all our own travel we can book just the lodge and fishing for you.
Tour Reviews
Sportquest Holidays is proud to be different, and one way we stand out from the crowd is our tried and trusted information we provide our customers. This information is not just provided on our own personal experiences but also REAL CUSTOMER reviews.
We are the only fishing & shooting tour operator to operate our own review system whereby customers can review both the packaged holiday and also how we performed on each destination.
How This Destination Performed
How We Performed On This Destination
How Our Customer Feedback Works
See how our customer feedback works and our latest customer reveiws.
Read More
Write a Review
Have you ever visited this destination? Why not write a review and let everyone know how you rated their services?
Write a Review