Overview
Category: Dove Shooting


There is good and there's very good, but sometimes something comes along that totally alters your previous expectations of good. Well, that time has arrived with the beautiful Guayascate Lodge. Thousands of travelling guns visit Argentina every year and why not, it's safe, beautiful and offers the best Dove shooting holiday destinations the world has to offer. An incredible opportunity to get fully submerged in the excitement of a full on 4 days hunting.
Location
Situated within 20,000 acres of well maintained, this destination is a natural habitat which is the heart of the prime shooting areas. For those who love their dove shooting, the Cordoba Province is the crème de la crème of dove shooting as verified by hundreds of publications. So its no surprise it is here in the northern woods of Cordoba where Guayascate is located. The Eared Doves roost in the beautiful surrounding hills and mountains and each morning will leave to feed in the nearby fields of cut wheat, sorghum, sunflower and corn which is what you'll be shooting over. At only 90 minutes from the airport, its a stone's throw in respect to travel time for such an exclusive estate.
The brainchild of brothers Alex and Zeke Hayes who form the reputable H&H Outfitters offering the best dove shooting trips in Cordoba for over 20 years. We are proud to partner with H&H to promote this exciting property that will revolutionize the upscale shooting market for many years to come. It is through their experiences of owning and operating four other deluxe lodges in Cordoba that inspired them to create this wonderful new masterpiece.
Shooting
It is estimated that there are over 35 million eared doves in the Cordoba Province and climbing. Due to its rich agriculture and lack of natural predators, the dove here are actually a pest to farmers and the general populace so hunters are a welcome sight to the region. It is doubtful you will ever encounter so many doves in a single moment, hour or day than what you will see here in the Piquillin trees where the eared dove roosts. In fact, the property at Guayascate is actually full of these Piquillin roosts making drives to the fields a matter of minutes in most cases. Unless you request it, you will not shoot the same fields twice. With so many non-migratory birds the sheer amounts of them which you will see will blow your mind, utterly astounding. A professional bird boy will be assigned to you for the day which will help look after you and keep the day running efficiently.
Other Activities
Activities and additional trips shopping in Cordoba can be arranged for non-hunters. As well as Spa treatments, wine tasting, massages and horse riding to name but a few.
Still looking for inspiration? View all our shooting destinations in Argentina.
Accommodation
Guayascate is 18,000 square feet of pure luxury with ten expertly appointed rooms that allow group sizes to be small and intimate with singles or doubles if they wish to grow as large as twenty hunters. The lodge features a spa with an infinity swimming pool, two spacious heated Jacuzzi's (inside and outside), a complete weight room and massage therapy to soothe those tired muscles after a day on the shooting fields. The Lodge staff has been trained to cater to your every need. Everybody at the lodge knows your name and how important you are as our reputation is founded on customer satisfaction and having you back is as important as having you here. One of the many reasons you travel to Argentina is the food. Here at the lodge, we have secured the finest chefs to make every meal during your stay a culinary experience not soon to be forgotten.
The living areas at Guayascate were specially conceived with your absolute comfort and relaxation in mind. After a long day on the fields, we know, how much you treasure a cosy home-like environment to kick back and settle down.
At Guayascate all meals are special occasions, this is why the dining room has been built and decorated to make you feel like royalty. Besides the great dove shooting, one of the reasons for coming down to Argentina is to enjoy the outstanding meats and wines. We want the quality of the surroundings to be of the calibre of that on your plate.
Wine Cellar Argentina is known around the world for its fine wines. The land of the Gauchos produces what is arguably the best Malbec on the planet. The wine cellar at Guayascate was designed to harbour an extensive selection of reds and whites to match and exceed your highest expectations. This is a special spot, where you can enjoy a glass of our finest spirits while dining on a wide variety of hors d'oeuvres prepared by our culinary experts.
Each and every room in the lodge has been designed to be an individual expression of design, whilst maintaining our general guidelines of comfort.
The weather in Cordoba is beautiful and for this reason, they have created special outdoor living areas at Guayascate, where you can relax and enjoy the view. The lodge has many porches and you will find yourself kicking back and taking advantage of most of them during the morning noon and evening.
Everyone knows, that after a long day in the fields, you desire coming back to the lodge to be pampered. After all, you're on holiday, this is why the spa awaits you with professional masseuses as well as a sauna, Jacuzzi and swimming pool to relax those tired muscles. If you are looking to take advantage of your stay at Guayascate to improve on your fitness, there's also a weight room. They have thought of everything!
The infinity swimming pool awaits you for a morning or evening dip. Whether you want to relax or do some laps, the pool is big enough to accommodate your needs. Also, during the summer months, you can enjoy drinks by the pool while cooling off from a day of hot barrel action. The pool is not heated, but for the better part of the year, that's just the way you wanted.
They didn't just build a bar, they built "The Bar". This is the place to meet up and share great stories with your hunting friends. A friendly member of the staff will always be on hand to greet you at "The Bar" and offer you the beverage of your choice.
Guayascate Lodge has 10 wonderful bedrooms, each one with its private bathroom.
5 of them are situated in the main floor, and 5 downstairs. Every room has air conditioning (cold and warm), radiant central heating, a ceiling fan, electronic safety box, shower and a bath (except room 10).
Room  1
2 twin bed (1,10 x 2 mts); it could be formed as a double bed.
The view is facing to the park, mountains and swimming pool.
Room  2
2 twin bed (1,40 x 2 mts)
The view is facing to the park, mountains and swimming pool.
Room  3
2 twin bed (1,10 x 2 mts); it could be formed as a double bed.
The view is facing to the park, mountains and swimming pool.
Room  4
2 twin bed (1,10 x 2 mts); it could be formed as a double bed.
The view is facing to the park, and mountains.
Room  5
2 twin bed (1,40 x 2 mts); There are two bedrooms with one bed in each one, separated by a glass door.
The view is facing to the park, and mountains.
Room  6 – downstairs
2 twin bed (1,40 x 2 mts). An extra bed could be added.
The view is facing to the park, mountains and swimming pool.
Room  7 – downstairs
This is the biggest room.
1 double bed (2 x 2 mts). An extra bed could be added.
Is the only room that has a fireplace, a living room and TV.
The view is facing to the park, mountains and swimming pool.
Room  8 – downstairs
2 twin bed (1,40 x 2 mts). An extra bed could be added.
The view is facing to the park, and mountains.
Room  9 – downstairs
2 twin bed (1,40 x 2 mts). An extra bed could be added.
The view is facing to the park, and mountains.
Room  10 – downstairs
2 twin bed (1,10 x 2 mts); it could be formed as a double bed.  
The view is facing to the park, and mountains.
Does not have a bathtub but shower.
Board: Full board
Rooms: Twin & single rooms
Telephone: Chargeable
Internet: Free WiFi
Laundry: Included
Power: 110 volt
Air Conditioning: Throughout
Meals: Lodge dining room
Alcohol: Included
Equipment Hire: Gun hire available
Cards Accepted: Credit & debit
Cash Accepted: US Dollars
Quarry Information
Doves
Season: All year
Peak: October to April

Suggested Itinerary
There is no set itinerary and the below is only for a guide purpose, you can have as many or as little number of days shooting as you wish. We also have daily flights departing from the UK with British Airways, therefore should you wish to either extend your stay with additional days at the beginning or end in Buenos Aires, or add on some fantastic fishing, the itinerary below can be tailored to suit.
DAY 1:
Depart UK (alternative routes available)
DAY 2:
Arrive Buenos Aires International Airport
On arrival transfer to the domestic terminal for your connecting flight to Cordoba.
Depart Buenos Aires
Arrive Cordoba
On arrival at Cordoba you will be greeted by a representative from Hayes & Hayes who will be waiting to assist you through customs and if you bring your own gun you will have to be checked by the Argentinean Army at the airport. After clearing customs the staff will be ready to transfer you to the lodge. When you arrive, you will receive a warm welcome by the entire lodge staff and some delightful cocktails.
Once you have had time to settle in, you will depart with your guides for your first afternoon's high volume Dove shooting.
Overnight Accommodation: Guayascate Lodge (Twin rooms) F/B
DAYS 3 to 6: Shooting Days.
Your first day will start bright and early with a 7:00am wakeup call and a hearty breakfast awaits before your departure to the fields for 8:00am. Wake up calls and departure times may vary depending on the time of year and where you will be hunting that day. Most drives to the dove fields are 15-50 minutes away from the lodge. Once you arrive at the selected hunting area you will be assigned your very own professional and experienced bird boy. He will provide you with cartridges, refreshments and loading and will retrieve your fallen birds. Most mornings will be very steady shooting over harvested fields or hilly terrain and you will expect to shoot a good few slabs of cartridges per day so a decent shoulder pad is needed! Should the birds be slightly less than expected, do not fear as the guides shall move you on to another area bountiful of good Dove flocks feeding elsewhere. It is possible that you may shoot the Doves going back to roost towards the latter part of the day.
Depending on the time of the year, you will continue to shoot until noon This when the team of guns gathers in a cool shady grove of trees for a traditional Argentine "Asado" (Barbeque) accompanied by a selection of freshly prepared salads, sausages, grilled steak, pork, gourmet desserts and an array of wonderful wines.
After lunch your afternoon begins at around 2:00pm-2:30pm and continues until approximately 6:00pm. There is no quitting time, good sense and tired shooters dictate when the day is through. It is possible that you may shoot the Doves going back to roost towards the latter part of the afternoon.
Once your first day of high octane shooting has come to an end and you have retreated back to the lodge you will be able to relax with some tasty cocktails and why not indulge in some mouth-watering Hors D'oeuvres while your dinner is being prepared.
Professional Masseuses will be on hand to provide deep tissue massage for those exhausted and debilitated upper bodies which have been relentlessly pulverized with incessant recoil during the long days fun in the field.
After a beautiful gourmet dinner choose from the huge selection of Cuban cigars, after dinner drinks and settle down and unwind into the evening.
Overnight Accommodation: Guayascate Lodge (Twin rooms) F/B
DAY 7:
In the morning our staff will transport you to the domestic airport for your return connection flight to Buenos Aires.
Depart Cordoba
Arrive Buenos Aires
On arrival transfer to the International terminal for you return flight back to the UK.
Depart Buenos Aires International Airport
DAY 8:
Arrive UK
Dates & Prices
Remember that Sportquest Holidays' services are completely FREE! When you book a trip with Sportquest Holidays, you never pay more than when you book directly with the lodge and flights independently. Plus what's more if you book with Sportquest Holidays your holiday is protect by our ATOL and the Travel Package Regulations Act. To see more details CLICK HERE.
Dates & prices are best viewed in landscape.
You can scroll the table left and right to view prices and availability.
Start Date
End Date
Days
Nights
Shooting
Gun
Bag size
Availability
01/01/2019
20/12/2019
8
7
4.5

£

5,420
Unlimited

Book Now

01/01/2020
20/12/2020
8
7
4.5

£

5,640
Unlimited

Book Now
Price Match Promise
We are so confident that our packaged prices are the best available and offer great value for money.
If, however, you find an identical holiday available with any other fully bonded Tour Operator at a lower price, we will match that price.
Price Notes
Prices are based on two adults sharing transfers, shooting and accommodation (unless otherwise stated) and are correct at the time of going to press. Subject to time of year or date and currency fluctuations, these prices may fluctuate slightly due to flight price increases or fuel surcharge.
ATOL
Holidays or flights booked with Sportquest Holidays Limited are protected by the Civil Aviation Authority by our ATOL bond (Number 6371). ATOL protects you from losing your money or being stranded abroad. It does this by carrying out financial checks on the firms it licenses and requiring a guarantee, called a bond.
Price Supplements
Cartridges
Cal 20: 13,50 USD
Cal 28: 14,50 USD
Cal 410: 14,50 USD
Still need some inspiration
Why not enjoy browsing our destinations in the comfort of your own home.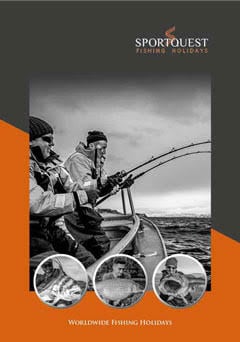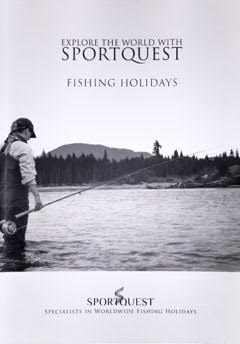 Request a free brochure
What's Included & Excluded
Included
All flights
All transfers
5 nights Guayascate Lodge
4.5 Days Dove shooting
All Meals & drinks
Laundry service
Gun Licence
Gun Hire
Excluded
Personal insurance
Shells
Bird Boys $60 pr day
Lodge Tips
Options
Flight upgrades
Additional shooting days
Additional nights in BA
Add on Sea Trout or Golden Dorado Fishing
Tour Notes
Visa
A machine-readable passport with at least 6 months before expiry, no visa for UK citizens required.
Medical Requirements
No vaccinations currently required
Please Note
All details of visa and medical requirements are correct at time of press however please check these requirements for changes.
Departure tax
There is no additional airport departure tax when leaving Argentina
Flight Route & Flight Time
UK – Buenos Aires (approx 14hrs) Buenos Aires – Cordoba (approx 1 hr)
Baggage Allowance
Your actual allowance is based on both which airline you are flying with and also what class of seat you are travelling in. Normally in economy it is 1 checked bag, Premium Economy / Business 2 checked bags, First 3 checked bags. In addition to your checked bags you are also allowed 1 cabin bag and either 1-laptop bag or ladies handbag. The actual size and weight limit for bags is dependent on the airline. We therefore recommend that once your flights are booked you check on the airlines website for the up to date allowances.
If your itinerary includes private light aircraft or helicopter flights we will advise you on your baggage and weight allowance.
Transfer Time
Cordoba – Guayascate Lodge  (approx 90 mins)
Questions & Answers
Where is the lodge?
The Guayascate Lodge is in the Cordoba province nestled in the heat of Argentina. Offering beautiful views over the rolling hills of which its set.
Where do they shoot?
Set in the Northern woods of Cordoba the estate in which most of the Dove shooting will take place here in the 20,000 acres of the best land in the heart of the prime shooting areas.. Eared Dove roost in the surrounding hills and mountains, but each morning will leave their roost to feed in nearby fields. The shooting will be commonly over cut wheat, sunflower, sorghum or corn.
How long does it take to reach the shooting ground?
It takes approximately 15-50 minutes from Guayascate Lodge to the estate and the various drives you'll be shooting.
What quarry will I shoot?
 You will be shooting Non-Migratory Eared Doves during your time in Cordoba.
What will the bag be?
The bag will depend on exactly how many birds you can shoot within the day. On average you will be shooting around 1,500 cartridges a day.
How does the day work?
You will receive a 7:00am wakeup call and enjoy a breakfast at the lodge before being picked up and taken to the estate where you will be issued a pick up boy and given your cartridges.
You will have a stool and your station will be stocked up with drinks to keep you refreshed. The days shooting incoming flocks will be steady and will give you a good appetite before you're treated to the biggest cook out at lunchtime. This is where you will enjoy an array of delicious freshly prepared food such as beef, pork, sausages from the barbeque and salads, warm bread and desserts. Not to mention the fabulous wine list!
Do the guides speak English?
All the guides and lodge staff speak very good English.
Who is best suited to this destination?
A keen and well-seasoned wing shooter would appreciate this destination due to the opportunity for a selection of challenging birds. However, at the same time it would be an ideal place for the beginner and intermediate gun to try his hand at plentiful well-presented birds whilst being well looked after on their peg.
What skill level is required?
Both experienced and beginner wing shooters can fully appreciate the delights of this trip. With the high and testing birds for the more well-seasoned gun down to the countless opportunities to improve their skill on the copious amounts of low incoming targets for the less experienced.
How physically demanding is this trip?
This is a fairly low key affair with regards to the amount of walking and lugging equipment about. However, be prepared to be shooting an incredibly hefty amount of shells through your gun during the day's sport as this can in itself be very punishing on the shoulder by the end of the day. A decent shoulder pad and/or a shooting vest should help with this.
When to go?
All year, August to February have high birds during this time.
How to get there?
Depart UK on route to Buenos Aires Airport and from there you will take a connecting flight to Cordoba.
What is the accommodation like?
The Guayascate Lodge is 18,000 square feet of pure luxury with ten expertly appointed rooms to cater for small and intimate groups or for the larger groups of up to twenty hunters. The exterior design of local Mora rock and Quebracho hardwoods, contrasts smartly with the magic of one of the best interior designers in Buenos Aires who has left her touches of contemporary patterns of leather, tapestries and local artifacts throughout the lodge. With huge windows and doors framed in beautiful Quebracho, the sunlight is your friend in most areas of the lodge and highlights the cleanest of looks.
What is the food like?
The food here in Argentina is phenomenal. Locally sourced and freshly prepared world-famous Argentinean beef, pork, fish, chicken, salads and other culinary delights.
Does the lodge provide hunting/shooting equipment?
The lodge provides Guns and shoulder pads only.
Is internet and phone signal available?
Guayascate Lodge provides both Wifi/Internet and telephones at no extra cost.
What method of payment is accepted at the Lodge?
Cash and cheques.
Are there other activities available?
Additional trips can be arranged for shopping in Cordoba, Wine tours, Spa treatments and horse riding.
 How much does it cost?
We offer a complete package including all flights and transfers. To view all prices & availability click the "Dates & Prices" tab above.
Alternatively, if you wish to arrange all our own travel we can book just the lodge and shooting for you.
Tour Reviews
Sportquest Holidays is proud to be different, and one way we stand out from the crowd is our tried and trusted information we provide our customers. This information is not just provided on our own personal experiences but also REAL CUSTOMER reviews.
We are the only fishing & shooting tour operator to operate our own review system whereby customers can review both the packaged holiday and also how we performed on each destination.
How This Destination Performed
How We Performed On This Destination
How Our Customer Feedback Works
See how our customer feedback works and our latest customer reveiws.
Read More
Write a Review
Have you ever visited this destination? Why not write a review and let everyone know how you rated their services?
Write a Review
Jimmy says:
Overall Rating:
A big thank you to all your staff and for recommending Guayascate to us all. We all feel like we have found a new home.
While we were there we also made some great new friends from all over the world.
A fantastic destination, fantastic shooting all in amazing company.
Paul (Sportquest Holidays) says:

Jimmy it was a pleasure as always, it was also good to catch up with you on the telephone.
Susan says:
Overall Rating:
Just a short note to say what a wonderful experience.
I was a little nervous about accompanying my husband on a shooting trip as I imagined I would be very alone and a little bored.
I had no need to worry, the lodge is amazing and took such good care of me while my husband was out shooting each day. A very relaxing holiday in a stain ing country.
Dita (Sportquest Holidays) says:

Susan

Thank you for taking the time to share your experience.
Marcus says:
Overall Rating:
I've stayed at other lodges in the area and Guayascate is without doubt the finest lodge you will find, food, shooting and staff all first class.
Thanks for such a great holiday.
Mel (Sportquest Holidays) says:

We have to agree Guayascate does take some beating.
Patrick says:
Overall Rating:
The dove shooting is superb.
The food is absolutely wonderful. The facilities are spotless clean, very new, and simply beautiful.
The location is remote and perfectly situated for the best dove shooting experience that one can find anywhere in the world.
In short, this lodge is one of those few holiday destinations this is actually better -- MUCH BETTER -- than its website would indicate.
I would return to this destination without hesitation.
If you want to shoot doves and I mean lots of dove, this is the only place to go.
Peter (Sportquest Holidays) says:

Thank you for your time in writing a destination review, so happy you like the lodge so much.
Jenny says:
Overall Rating:
Guayascate, we miss you already! What a wonderful place tucked away in Cordoba.
The lodge is beautiful, the food delicious, and the wine always flowing. We had the privilege of staying at Guayascate recently with a wonderful group of people from around the world. All were discerning travelers like ourselves and in conversation one evening, we unanimously decided that we couldn't think of any way in which the lodge could improve. I am a non hunter and was the only female at the lodge at the time, but always felt welcome, included and pampered.
My husband was in heaven with the sporting aspect of the lodge and it will forever hold a special place in our hearts! Guayascate took care of us every step of the way- even when there was a major airline problem which delayed our departure by a day- Guayascate just welcomed us back with open arms and had lunch ready upon our return.
Thank you for a wonderful stay- we hope to see you again soon!
Peter (Sportquest Holidays) says:

Thats an amazing destination review, thank you so much I am sure everyone will find your comments and recommendations very useful.